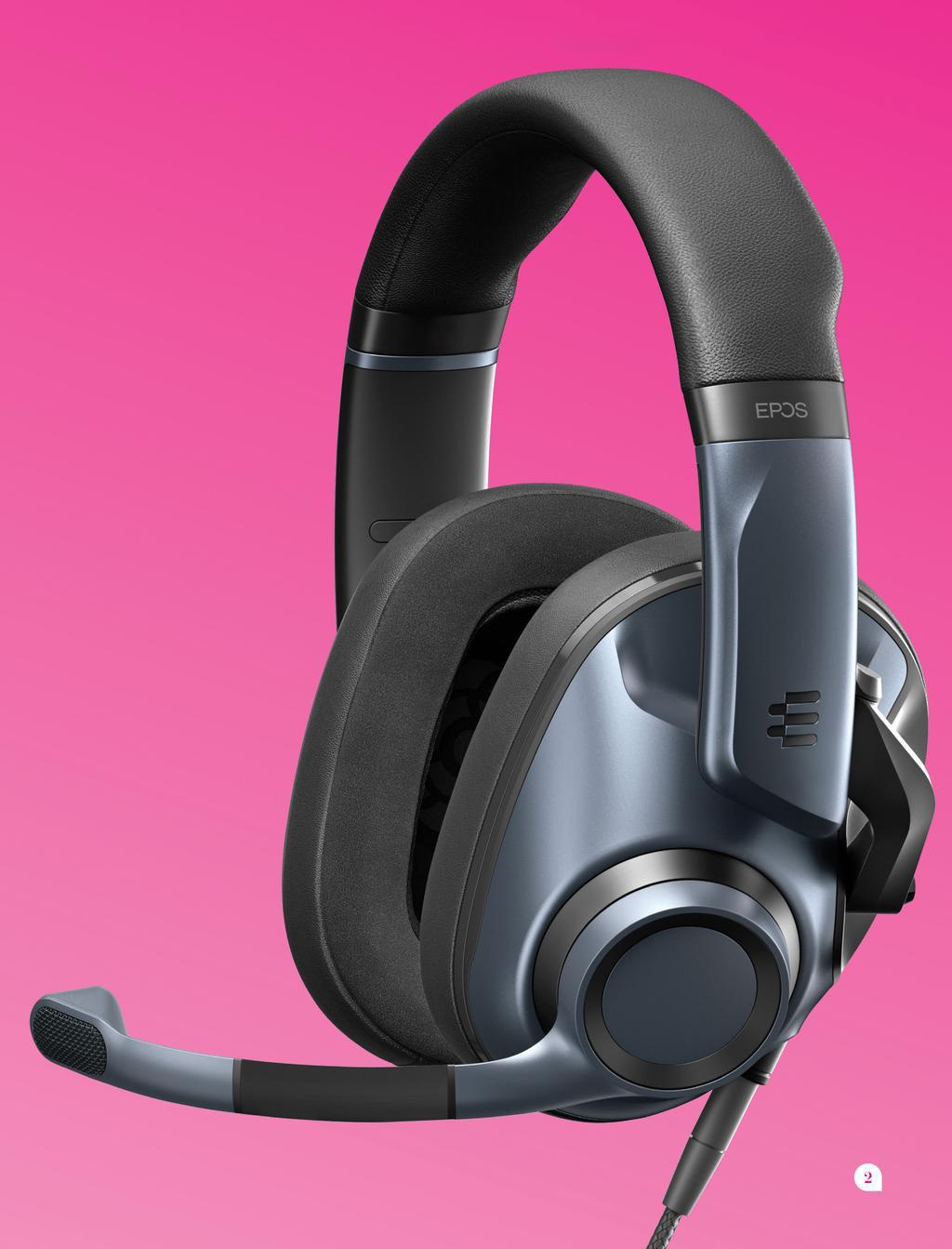 The power of quality audio for gaming cannot be understated, and while you'll find plenty of computer speakers capable of rumbling your inner ear, it's the gaming headset that comes out trumps for most of our gaming needs. Finding a pair of cans that delivers excellence in positional audio, fidelity and comfort is high on the shopping list for the budding PC gamer.
If there's one thing we're not short of in PC gaming in 2021, it's gaming headsets. So you've quite the job narrowing down your options. Depending on your budget, you'll want to weigh up whether you wish to be free of wires or tethered to your desk by one. Then there are more technical decisions such as choice of driver, microphone, and whether you want an open-back or closed-back design.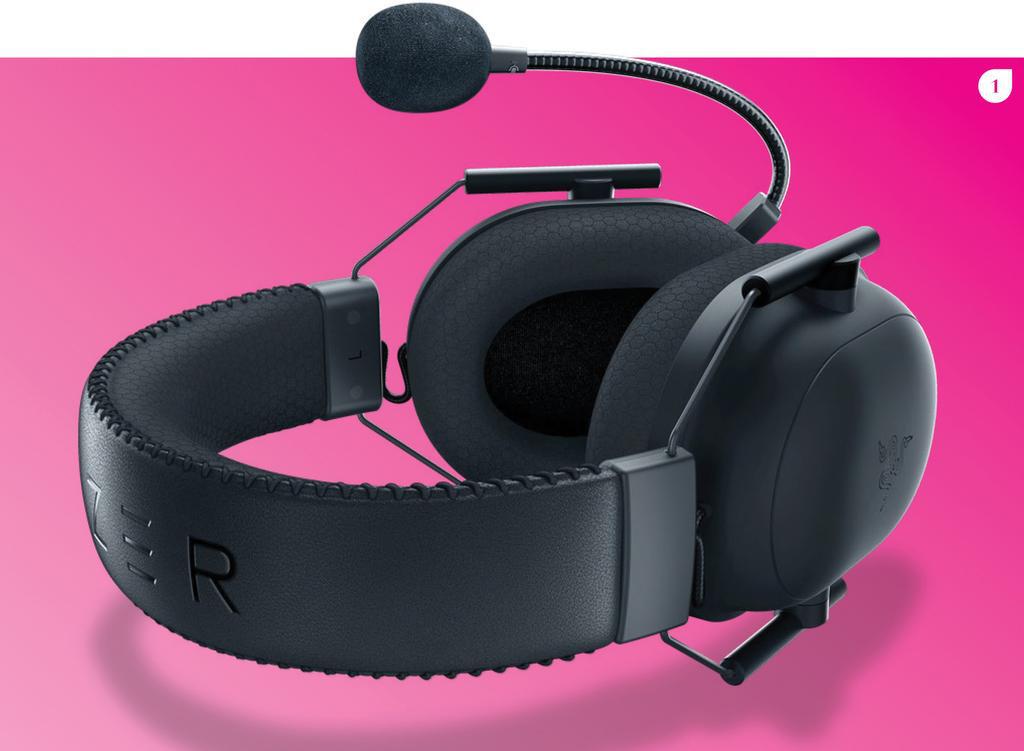 Blackshark V2 Pro – RAZER
Beating the Cloud Alpha at their own game
1 The wired Razer Blackshark V2 is a great gaming headset, and this wireless 'Pro' version takes all of the best bits and snips off the cable. The Cloud II Wireless we've also featured in this test has a slightly longer battery life and is a little lighter on the wallet too, but the Blackshark V2 Pro is a very close second, and personally I much prefer the soundscape the slightly pricier Razer cans can deliver.
The TriForce driver design apes the fantastic HyperX Cloud Alpha headset, and matches its fantastic audio delivery. They feel detailed, punchy, yet still rich enough to deliver an incredible experience in your chosen gameworld.
They're also super comfortable too, and, call me a luddite, but having a physical volume dial is far more pleasing than fumbling around trying to find little buttons. My only real issue is that I'm not a fan of its little boom mic, but given the fact there are some fantastic budget gaming mics out there right now, that's not a biggy.
VERDICT
➔ Fantastic wireless audio
➔ Decent battery life
➔ Comfortable
SPECS WIRELESS: YES /DRIVERS: RAZER TRIFORCE TITANIUM /CONNECTIVITY: USB 2.4GHZ WIRELESS DONGLE /FREQUENCY RESPONSE: 12HZ-28,000 HZ / FEATURES: DETACHABLE MIC /WEIGHT: 320G
H6PRO – EPOS
Premium all-ways
2 The H6PRO poses a question to PC gamers: Should I buy open-back or closed-back headphones? Usually we don't get the choice, as most gaming headset manufacturers cheer for the closed-back team. If you're anything like me, though, you're willing to fight in the open-back corner. The H6PRO is a great test bed to compare between the two because both models are the same bar a few key acoustic features. That means either way you're getting a comfortable headset with a removable, flip-to-mute high-quality microphone and top build quality.
Onto the open-back and this headset offers a more exposed rear ear cup and breathable ear pads. These two changes alone deliver a relaxed and wide acoustic profile that cuts down on some of the harsher tones you might experience with a closed-back pair. The closed back version is a little harsher, then, but with leatherette ear pads they are a little comfier and, more importantly for some, offer greater noise isolation.
VERDICT
➔ Open-back option
➔ Lovely finish
➔ Smart magnetic mic
SPECS WIRELESS: NO /DRIVERS: 42MM /CONNECTIVITY: 3.5MM /FREQUENCY RESPONSE: 20HZ-20,000HZ /FEATURES: DETACHABLE MAGNETIC MIC /WEIGHT: 309/322G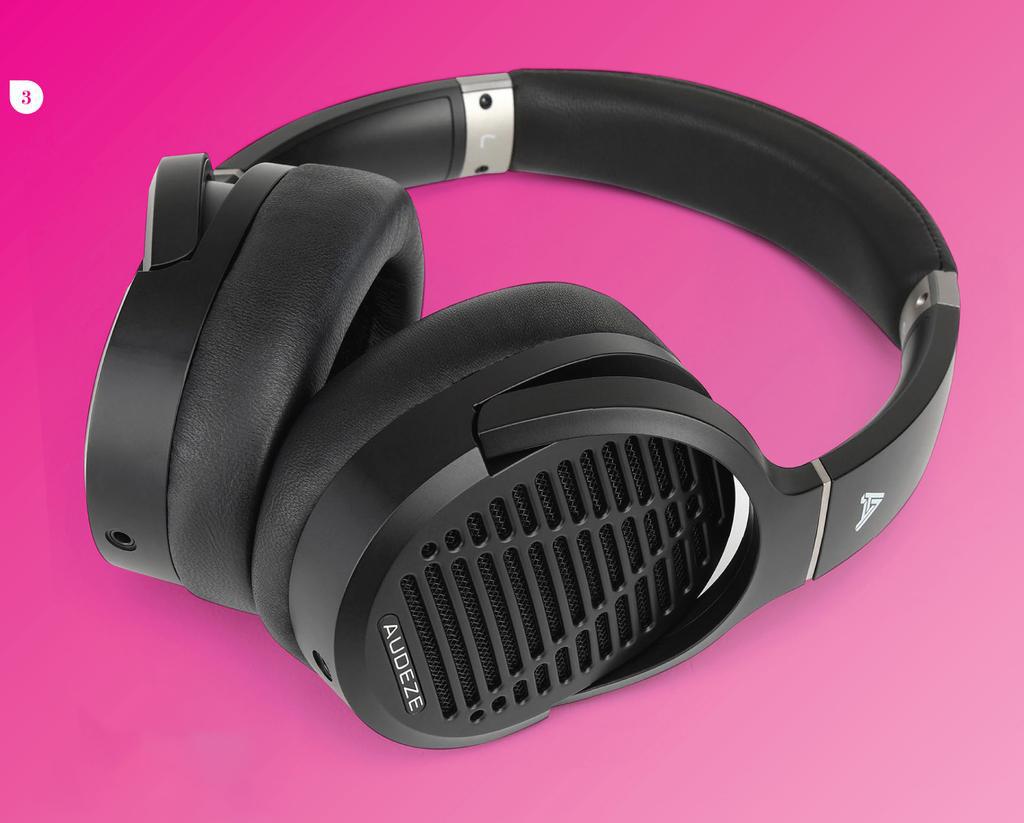 ONCE YOU'VE BEDDED THEM IN, THE AUDIO BECOMES BEAUTIFULLY WARM
LCD-1 – AUDEZE
For the unashamed audiophile
3 With the increased standalone microphones, there's no excuse for putting up with weak headset mics anymore. That route also opens up a whole world of audiophile headphones which don't offer built-in options, and that means the outstanding Audeze LCD-1 is ripe for PC gaming. I love planar magnetic drivers, far more so than the standard dynamic drivers most headsets use. And the Audeze LCD-1 pairs them with an open back design, which perfectly complements the ultra-detailed audio of a planar magnetic driver.
Though they can be almost painfully detailed out of the box. These drivers take a while to warm up—maybe 16-20 hours of use—and until then the sound can be a little 'pointy'. But they age like fine wine, and once you've bedded them in, the audio becomes beautifully warm and rich, though still just as detailed and accurate.
The combination of open back design and great-sounding drivers is nearly unbeatable.
VERDICT
➔ Stunning audio
➔ Open back design
➔ Takes a while to warm up
SPECS WIRELESS: NO /DRIVERS: 90MM /CONNECTIVITY: 3.5MM /FREQUENCY RESPONSE: 10HZ-50,000HZ /FEATURES: PLANAR MAGNETIC DRIVERS, OPEN BACK /WEIGHT: 250G
Model One – VZR
A genuine audiophile gaming headset
4 Coming out of nowhere headset that claims to cater to the audiophile. It's still rocking dynamic drivers, so none of that planar stuff here, but with an innovative CrossWave driver and an impressively broad frequency range, the Model One lives up to its promise.
They're chunky, but the audio quality is the real selling point. The patented CrossWave driver design aims to create the detail of a reference studio speaker along with the richness and warmth of a pair of open back audiophile headphones. And it makes a good job of it too. The sound is rich and accurate, with a tonal separation that speaks to the power of its design. That separation is what makes the Model One such a good gaming headset too, providing the necessary sprawling soundscapes which make open world games so immersive. Yes, they're as expensive as a set of audiophile headphones, but the audio quality is excellent and hey, you do get an attached mic gratis too.
VERDICT
➔ Genuine audiophile audio
➔ Comfortable design
➔ Robust
SPECS WIRELESS: NO /DRIVERS: 40MM /CONNECTIVITY: 3.5MM /FREQUENCY RESPONSE: 10HZ-30,000HZ /FEATURES: DETACHABLE MIC /WEIGHT: 430G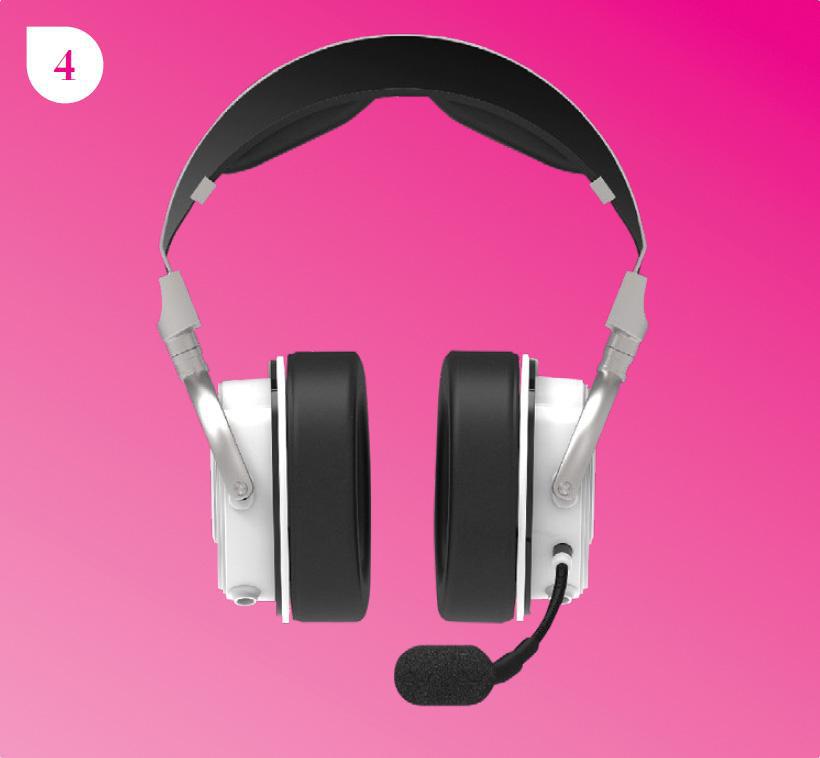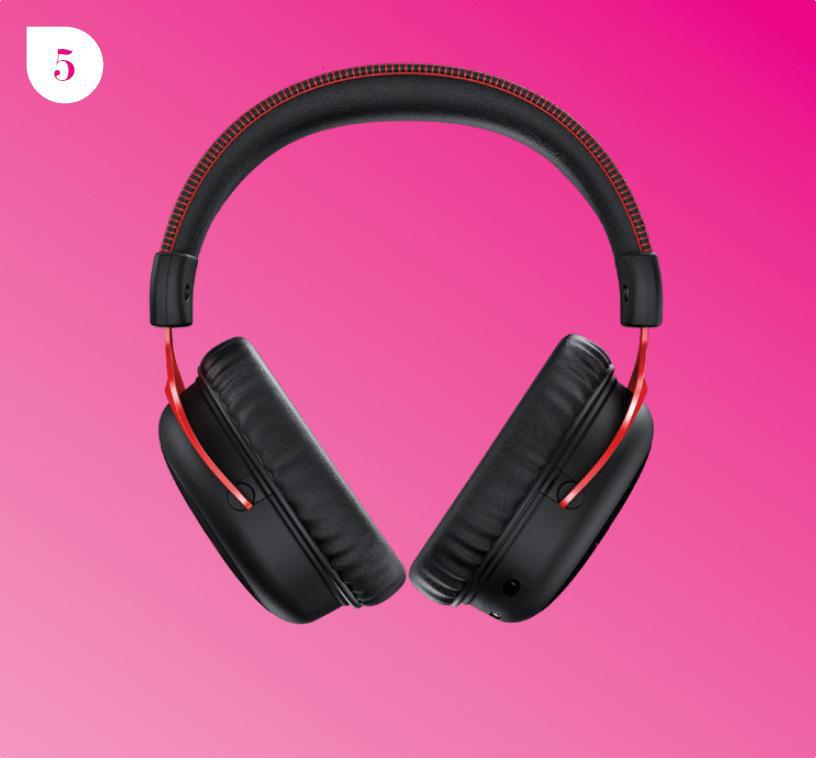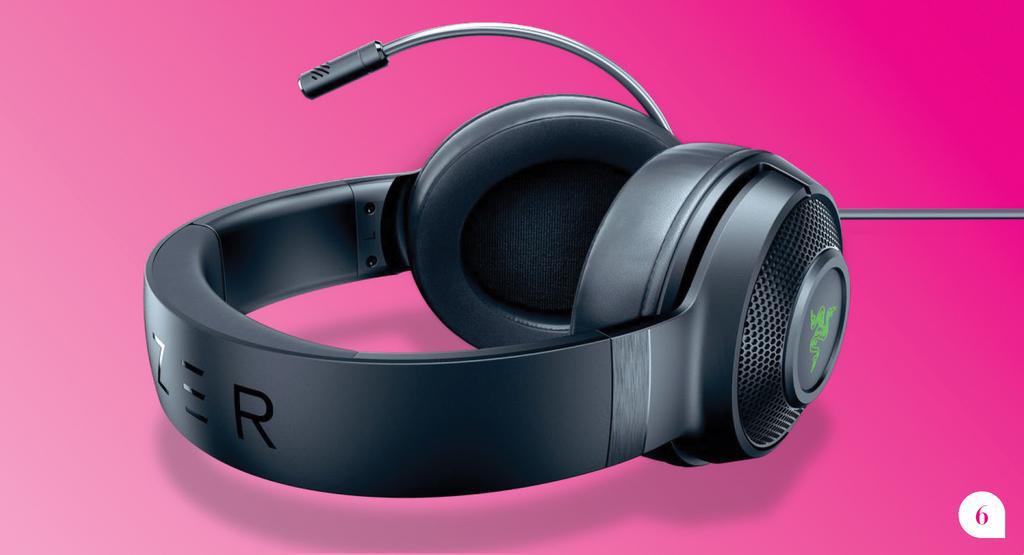 Cloud II Wireless – HYPERX
A wireless remaster
5 Bearing the fruits of excellence, the Cloud II present excellent sound and build quality with the essential features done well. Plus, there's no feature-flab inflating the price. This closed-back design's stereo soundscape is punchier in the low end than we'd usually go for. Still, the extra bass doesn't interfere with overall clarity, and frankly, in games and music environments, it sounds great. The 53mm with neodymium magnet drivers are intended to give low, medium and high frequencies space to resonate without interfering with each other, and you do get a sense of that while listening to them. Elsewhere it's the usual impressive build quality, generous padding, clear mic, and high comfort levels over longer play sessions that the Cloud II design has always offered. Except nowadays it's also trimmed the cable off and gone completely wireless for total freedom to move about from your desktop and that connection is as steady as you'd hope.
VERDICT
➔ Clear sound
➔ Exceptional quality
➔ Great mic
SPECS WIRELESS: YES /DRIVERS: 53MM /CONNECTIVITY: WIRELESS, USB DONGLE /FREQUENCY RESPONSE: 15HZ-20,000HZ /FEATURES: 30HR BATTERY LIFE /WEIGHT: 309G
Kraken X – RAZER
Zero-fuss gaming audio
6 The Razer Kraken X has for a good while now, and the best bit is they keep getting cheaper with myriad sales and discounts nowadays. This headset's official price is $, but you can find them for as little as $ in the bargain bin.
Now, there have been some necessary and expected sacrifices to hit that cheap and cheerful price. The big one is audio clarity, where the Kraken X loses out to other headsets in this roundup—the Kraken's extended frequency range not doing much. Similarly, it's not the most convenient for anything but gaming, as the microphone sticks out like a sore thumb and cannot be retracted or removed.
Yet for a pure gaming headset, it does the job exceptionally well at this price. Its large memory foam ear pads are comfortable over long stints and the mic cuts through the fuzz. The 3.5mm analogue connector isn't anything fancy, but at least it offers wide compatibility for a range of PCs and consoles.
VERDICT
➔ Certified bargain
➔ Comfy
➔ Lacks audio clarity
SPECS WIRELESS: NO /DRIVERS: 40MM /CONNECTIVITY: 3.5MM /FREQUENCY RESPONSE: 12HZ-28,000HZ /FEATURES: WHITE/BLACK COLORS AVAILABLE /WEIGHT: 250G
WIRED OR WIRELESS?
Now this may seem an obvious decision to some, but the price difference between a great wired set and a cheaper wireless model can still be pretty great. That means you may want to consider stripping back to wired and getting an altogether higher quality headset for your cash, rather than stretch to a wireless model with slimmer battery life that'll only become an annoyance later in life.
That's really the crux of the issue with wireless headsets. I heartily recommend ditching the cables purely for the freedom of getting up for a cup of coffee while chatting in Discord, but I must admit that I've only really fallen head over heels for wireless headsets with swappable batteries, such as the Steelseries Arctis Pro Wireless. Perhaps the more organized gamer doesn't mind the odd charge, but I'm anything but that. ■