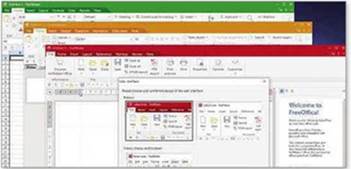 OFFICE
SoftMaker FreeOffice 2018 Review
www.freeoffice.com
What you need: Windows 7, 8/8.1 or 10
FreeOffice 2018 is the latest in a long line of free alternatives to Microsoft Office. Its big appeal is its miniscule size (just 156MB). Of course, limited system requirements means limited functionality, but if you only want basic office-style features you won't be disappointed. It has three programs: TextMaker (think Word). PlanMaker (Excel) and Presentations (PowerPoint). The 2017 release was hampered by an inability to save files in Microsoft Office formats. This has been resolved in 2018's version.
FreeOffice 2018 also introduces a new ribbon-style menu bar. Impressively, it's not forced on you (Microsoft, take note) – if you prefer a retro look, you can quickly switch to the Classic menu.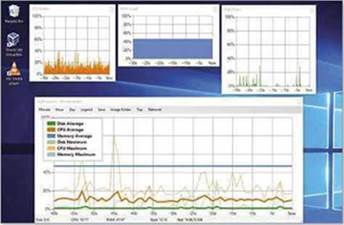 SYSTEM TOOL
WinTools myResources 1.0 Review
www.snipca.com/28153
What you need: Windows 7, 8/8.1 or 10
Windows' built-in Resource Monitor lets you keep an eye on system resources (click Start, then type resourcemon). The debut release of myResources does a similar job. but unlike Windows lets you decide which performance graphs to display.
The graphs can be resized and set to sit on top of other open windows, which is useful when monitoring whether a program is hogging system resources. If you want to monitor everything, the SumGraph window puts all stats in one real-time graph. We noticed some discrepancies between Resource Monitor and myResources, mostly with the disk-usage stats, but on the whole it's fairly accurate.
Although we like its minimalist design, the program does feel a little dated. But it's easy to use and just 235KB.