BEST 802.11ac ROUTERS
Best value: TP-Link Archer C3200
This is simply the best router. Its secret weapon is having three bands – one 2.4GHz network and two at 5GHz. This is useful because it lets you devote one 5GHz network just for streaming devices. You can use the second 5GHz network for other devices.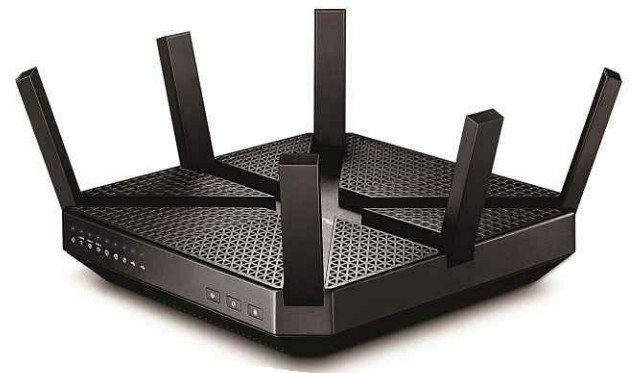 This will minimize Wi-Fi congestion in your home. Tri-band routers are normally quite pricey, but this is an indisputable bargain – something we've come to expect from TP-Link.
It's fast, too, peaking at 124Mbps at close range on 2.4GHz (better than any other router we've tested recently), and 339Mbps on 5GHz (very speedy, albeit slightly slower than the routers from Synology and D-Link below).
Inevitably, some corners have been cut to keep the price down.
It doesn't have MU-MIMO (multi-user, multiple-input, multiple-output), which lets routers communicate with several devices simultaneously. This reduces how long devices have to wait for a signal, dramatically speeding up your network. But it's early days for this technology, with many devices still unable to use it.
FASTEST – D-Link Dir-895L
It may not be cheap, but you won't need to buy another router for several years. That's because it has MU-MIMO built in, so it'll prove its worth when more devices become compatible. Until then, just sit back and marvel at how fast it can go. In our test it hit a close-range 5GHz speeds of 359Mbps. That's pretty fast. More impressive still, it achieved 130Mbps on 2.4GHz when positioned on the floor below our computer. No other router comes close to this. Its signal even reached the bottom of our garden, although speed dropped to 20Mbps (for exceptional home-to- garden range, you'll need mesh routers).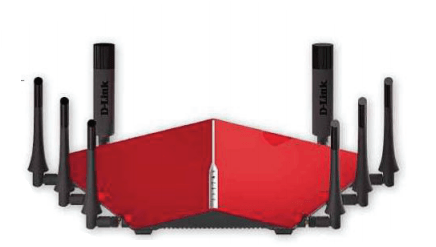 Like the Archer C3200, it has three bands, but has one additional port (USB 2.0 and 3.0). Through one of these ports you can plug in a storage device and share its content over your network, either through file sharing or by using it as a media server. Sign up for a mydlink account and you'll even be able to share files over the internet to a browser, or to its iOS and Android apps.
Setting up and controlling this router is blissfully easy. It's all done through the Synology Router Manager, which has every setting you need – all of which can be found by searching. Other manufacturers should make it their new year's resolution to emulate this.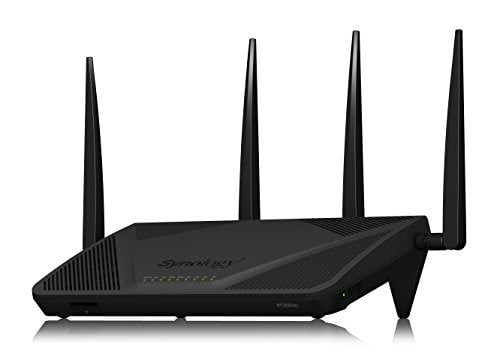 It's also straightforward to set up the surprisingly advanced parental controls. These let you restrict when and for how long a device can go online. You can set up your own list of blocked websites, or select one of Synology's two options: just malicious sites, or malicious and adult sites.
To avoid frustration, you can set up a 'whitelist' of safe sites.
But what most impressed us in our tests was beating D-Link's router (and all the others, in fact) on 5GHz when placed a floor below – it peaked at 435Mbps. This wasn't matched at 2.4GHz however, coming in much slower than TP-Link's Archer C3200 (see above).
BEST MESH WI-FI ROUTERS
BEST VALUE – BT Whole Home Wi-Fi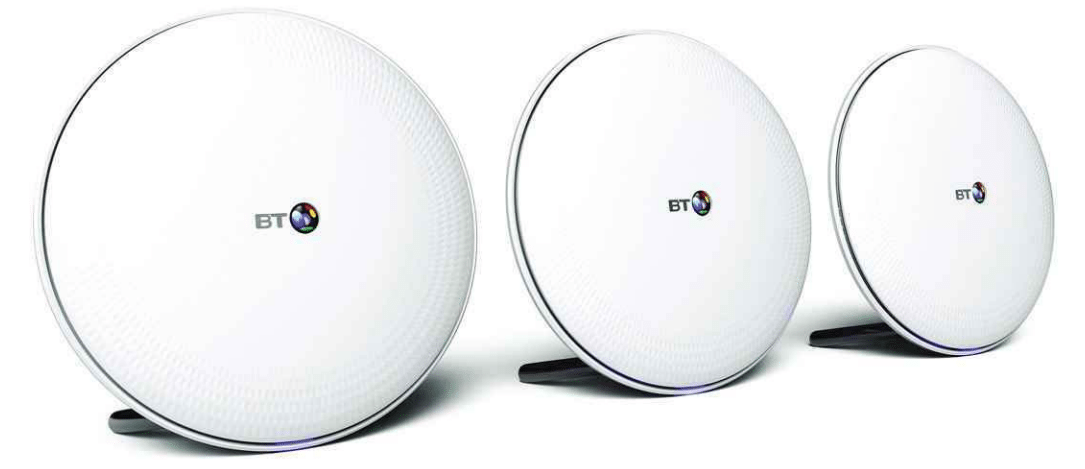 BT's mesh router has fallen since it launched. It gave us an excellent signal in the second-floor bathroom, right at the back of the house, with speeds of 176Mbps. Using a single router, we can normally get only one bar of reception.
It stayed fast stretching to the bottom of the garden, hitting 56Mbps. Like Google's and TP-Link's mesh systems below – but unlike those from Linksys and Netgear – BT's connects to your existing router. This makes it a great no-hassle choice.
FASTEST – Google Wifi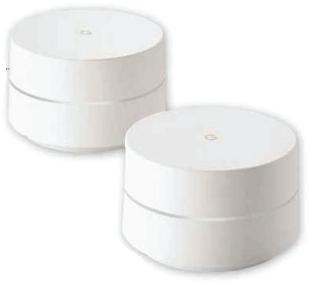 If you have two floors or fewer, Google Wifi will probably be a better buy than BT's system. It was faster at close range and in our first-floor test. But you get only two units for more than the price of BT's three. You need a smartphone to set it up, but the instructions are easy to follow. Like TP-Link (below) but unlike BT, it has a guest network, which you can tweak to restrict access to specific devices. You can set schedules for your children, and pause the internet completely when they're online, which is a great way to grab their attention.
Buy this system if you live in a large home with children. It has three satellites, so reaches beyond the first floor, and has powerful parental controls that let you restrict or allow specific websites for each child. In addition, it comes with Trend Micro's antivirus, which monitors and protects your web traffic against malware and intruders. However, it was slower than Google Wifi in all our tests, considerably so when sending the signal to the first floor.
Google's 431Mbps left TP-Link's 279Mbps for dust.
BEST WI-FI RANGE EXTENDERS
TP-Link RE450
At close quarters the RE450 (pictured) gave us phenomenal download speeds of 16Mbps (on 5GHz). Even out on the terrace at the rear of our house, we got a very speedy 9Mbps. It's pleasingly slim, protruding just 37mm from the wall.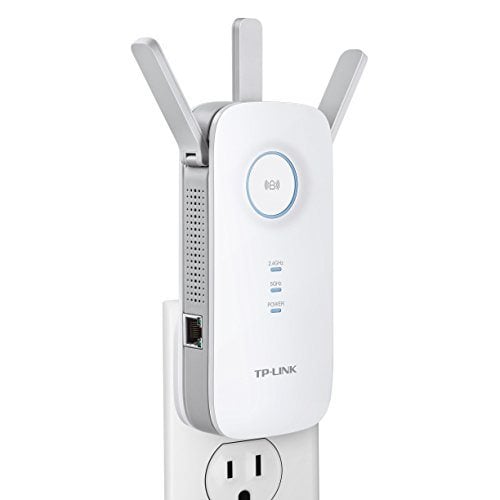 Asus PL-AC56
With its boxy body and wide-shouldered antennae, the Asus PL-AC56 powerline extender unit isn't discreet. But it's easy to set up, and gave us 15Mbps in our central hallway. Believe it or not, moving out on to the terrace boosted this to 18Mbps.
Devolo Wi-Fi ac Repeater
Devolo's wireless repeater wins points right away for its neat design. The compact casing won't get in your way. nor will it interfere with the adjacent power socket. The trade-off is that the small internal antenna has limited wireless range. From right next to the repeater, we saw download speeds of only 8Mbps, dipping to 6Mbps out on the terrace.