Portable programs are the savvy software choice. Jane Hoskyn explains why – and reveals 10 brilliant free new programs you don't have to install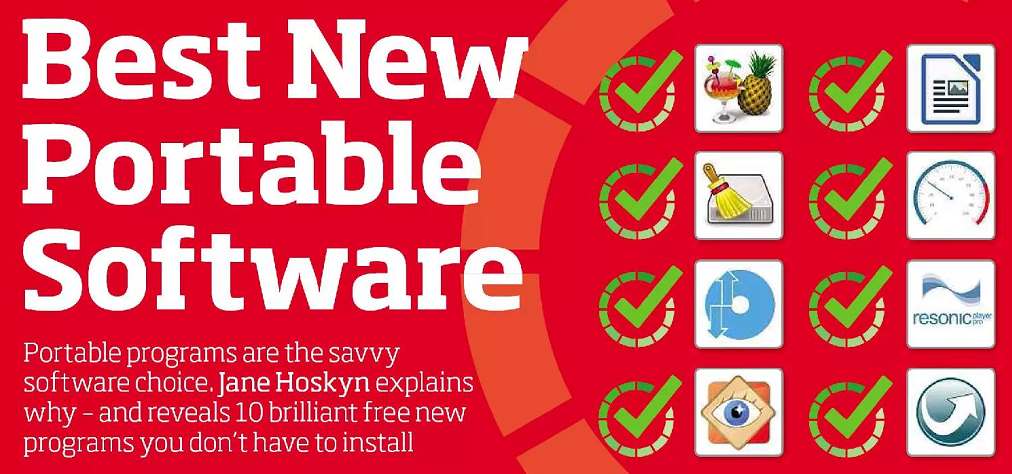 Which is best: installable software or portable software? Only one way to find out fight! In the blue comer it's installable software, bloated with ads and updates, throwing its weight around all over your PC. In the red corner its portable software, the lightweight upstart… and ooh it's fast. straight clown to action with one click! Tin's versatile program is happy to live on a USB stick, works on your Windows 10 computer and your old laptop, and then leaves without a trace when you press Delete. And you never need to install it. It's a knockout.
But while portable programs are the smart choice, they can be hard to find. The new version of PortableApps Platform (https://portableapps.com) helps, but its database is so huge it's hard to pick out the gems. So we'll do it for you. Here's our pick of the best new portable programs of the year so far – and they're all free.
Make your software run faster
New MemPlus doesn't just run faster than installable software, it speeds up your entire system. Its RAM Analyzer and Process Analyzer lift the lid on your computer's running tasks, and its 'Clear memory' button kills non-essential processes to free up RAM – then reveals how much it's cleared (see screenshot above left). You can export the lists to a spreadsheet and approve processes in a whitelist to spare them the chop.
MemPlus has an installable edition too, but the portable version is easier to
control and lighter on memory. It runs on Windows 7 and later. To speed up XP and Vista PCs, try Mem Reduct also portable and free.
Customise the screen to suit your eyes
Make your monitor easier on your eyes with ControlMyMonitor. You adjust contrast, colour tone, brightness, sharpness and other settings by scrolling your mouse, then save sellings as presets to use in different conditions (see screenshot above right). So, you could save a configuration with a warm colour temperature and lower light, then load it with one click to reduce eye strain when you work late at night.
ControlMyMonitor is the latest ingenious free creation from portable software developer Nir Sofer, aka NirSoft (www.nirsoft.net). To save the hassle of downloading dozens of his programs separately use the newly updated NirLauncher, which is portable and free (http://launcher.nirsoft.net).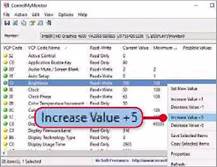 Tweak your screen brightness, then save the setting for later using ControlMyMonitor
Blitz malicious files your antivirus missed
No portable tool can do the job of your installed antivirus (AV). However, portable security scanners are an extra weapon in your computer's armoury because they find and remove dangerous junk that sneaks past your AV, such as spyware, toolbars, cryptocurrency miners and other PUPs. The newest portable scanner on the block is NoBot (https://nobotsecurity.com), whose powerful Threat Scan tool is similar to the excellent Malwarebytes AdwCleaner. Ignore NoBot's annoying prompts to upgrade – Threat Scan is the key feature here, and it's free. Use it alongside AdwCleaner to round up dodgy files.
Play any audio file on any PC
Resonic Player (https://resonic.at) may be new (beta, in fact), but this lightning fast audio player works beautifully and looks fab. It displays your computer's files and folders, then instantly plays any audio file you double-click,
or the audio from a video file. Sellings such as sleep timer, seamless looping and shortcut setup are a click away, and you can cycle between animations including waveform, musical spectrum and logarithmic frequency analyser (the one in our screenshot above). Copy Resonic's portable edition (buried on the Download page) to a DVD or USB stick along with a folder of songs, then run it on any computer with Windows Vista or later. Ideal for stamping your musical taste on a relative's computer while you're visiting.
Manage your downloads
UpToDate Downloader lets you download several files at once without losing track of what's downloaded and where it's ended up. Create a download list using items' file URLs, edit the filenames and destination folders, then press Play to downloaded them. You can copy the list to your clipboard and run files through malware database VirusTotal to expose possible nasties.
Speaking of which, Windows 10's SmartScreen declared UpToDate Downloader 'Malicious', but VirusTotal confirmed it's sate. In fact, every one of 68 leading AV companies say it's safe, For more on SmartScreen and its tedious bias against portable tools, see the box below.
Backup your software settings
Moving to a new PC is as bad as moving house. Somehow, you have to take all your stuff and try not to break or lose it along the way Free, portable program CloneApp (http://cloneapp.de) eases the nightmare by backing up all your installed software complete with custom settings, then letting you restore it easily on the new computer. It supports 250 popular programs, but you can add others manually. New CloneApp 2 is a complete redesign, and finally adds Windows 10 support.
Edit photos and import videos
FastStone Image Viewer (www.faststone.org) has long been our free program of choice for importing photos from cameras, devices and storage cards – and new version 6.5 lets you import videos too.
It's still mainly a creative photo tool, though, and the new version expands its photo slideshow export limit from five minutes to a full hour. As ever, you can adjust and resize images, create contact sheets, configure print jobs, and even remove blemishes. The nippy portable version runs on all versions of Windows since XP and is a mere 6.4MB in size.
Convert your DVDs for YouTube
Open-source video program Handbrake (https://handbrake.fr) has launched a portable version and it now includes a one click preset for converting those old family DVDs to digital files for sharing online. New output options including Gmail, Chromecast (up to 4K) and even iPod, as well as YouTube (see screenshot above right). Handbrake also lets you add subtitles, crop videos, add audio tracks, join clips together, and divide long videos into chapters.
When removing caches, logs and other PC-clogging clutter, you probably tin'll to CCleaner – but you'd be wise Lo also try open source newcomer BleachBit. Unlike CCleaner, it doesn't lock any features behind a paywall, and it warns you if you try to wipe useful files such as browser passwords (see screenshot below). You can add thousands of extra programs to its cleanup options (go to Edit, Preferences, 'Download and update cleaners from community'). New BleachBit 2 makes life even easier by letting you drag items on to the window for cleaning. BleachBit's portable version runs on Windows XP and later – as does the portable version of CCleaner.
See also: Should you stop using CCleaner?
BleachBit warns you if you're about to wipe useful data – but you can go ahead anyway
Stop LibreOffice hogging space
New LibreOffice 6.0 is magnificent, and free, but this half-gigabyte beast isn't exactly lightweight. The portable version (http://libreofficeportable.org) is just as big, but you can run it from any storage device, as well as online storage. You will need to install the relatively small PortableApps Platform, but its installer is built into LibreOffice's portable file so it's quite straightforward. The LibreOffice Portable page also has an older version (5.4.5) for Windows XP and Vista.
STOP W10 BLOCKING PORTABLE APPS
Windows 10 doesn't trust portable program files, so its SmartScreen security guard often tries to block them. These repeated false-positives aren't just annoying, they're also unfair to developers and users. You can switch SmartScreen off (go to 'App & browser control' in Windows Defender Security Center). But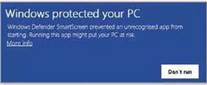 it's like silencing the boy who cried wolf. One day, a file will be a real wolf. So leave SmartScreen switched on, and check portable programs on VirusTotal (https://virustotal.com). If all (or nearly all) AVs say it's safe, then override SmartScreen by clicking 'More info', then 'Run anyway' (see screenshot below).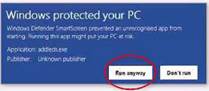 See also: Stop Using Free Softwares