BENQ 2706 Review – Now we go from one of the most expensive 27-inch panels on the market to one of the most affordable. The Benq 2706 is designed to be a basic workhorse, to get the job done with a minimum of fuss or cost. At just over it shows how far prices have dropped with 27-inch panels in recent years – just a few years ago we'd be lucky to get anything this big for less than a grand.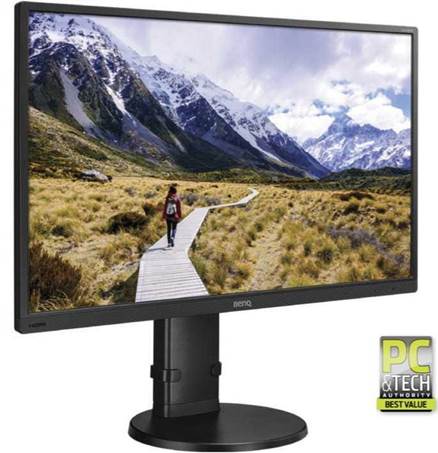 At this price we can't expect the world, but does it do a good job for the price?
Benq makes no bones about it, this monitor is designed for an office environment. You can forget high-refresh rates, G-Sync, and any other flashy features. This is the kind of monitor for those who just want to get their work done
Just over for a 27-incher shows how far prices have dropped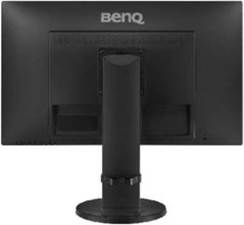 in comfort, and it employs several of Benq's proprietary technologies to ensure that you'll be able to stare at it all day without suffering eye-strain. Benq were one of the first companies to really focus on
If there's one thing that may turn off buyers, it's the native resolution of 1920 x 1080
ergonomics in monitors, and the 2706 includes all of the lessons it learned. First and foremost is the flicker-free backlight. You can't actually notice it in action, but it apparently lowers the rate at which the backlight flickers, lowering eye strain. There's also a matte anti glare finish to stop office lights reflecting off the screen.
Secondly, it also includes low blue light technology, as blue light is the color that causes the most fatigue to eyes.
The 2706 allows for varying levels of low blue light to remove this effect. The panel itself is IPS, allowing for wide field of view and better colours. Well, that's the theory. As you can see, the 2706 had some of the worst colour accuracy of the lot, so it's not suitable for those who need colour accuracy. But still, we're talking about a monitor here, so we can't expect too much.
In keeping with Benq's ergonomic mantra, the stand is highly configurable to ensure optimum placement. The bezel is an edge-to-edge design measuring just 40mm thick, which helps make the screen look nice and smooth. As for inputs, there's HDMI 1.2, DVI-I and VGA.
If there's one thing that may turn off potential buyers, it's the native resolution of 1920 x 1080. On a 27in screen this is rather noticeable, with the pixel structure being obvious. 2560 x 1440 is the optimal resolution for a screen of this size, and many will find 1080p to be too distracting. But again, you get what you pay for.
If you're looking for an everyday display for Excel, Word or other productivity apps, the BenQ 2706 is an absolute bargain. It'll do the job, and make sure your eyes don't suffer in the process.
KEY SPECS
27in • 60Hz • 14 ms pixel response time (6ms grey to grey) • flicker-free backlight • low blue light