BEOPLAY H9 Review – The BeoPlay H9 features large ear cups with adaptive foam cushions wrapped in soft lambskin, and a neckband wrapped in genuine cowhide leather that's meant to age nicely over time. Given the obvious quality of the headphones, we're a little disappointed by the nondescript fabric pouch provided, but they probably make for a smaller overall package that's easier to bring around with you.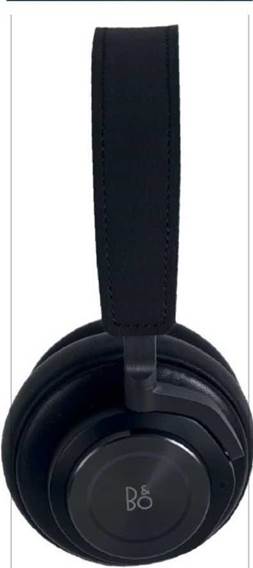 We like that the headphones again feature removable batteries, but the fit of the battery is so tight, we wouldn't be surprised if you gave up trying to replace the batteries and instead tried to charge via USB and a regular power bank instead (We tried; it works). Given that the headphones are rated for 14 hours of wireless music though, that's probably not something you'll have to worry about for the most part.
In terms of noise-cancelling, we were surprised to see that the H9 only performed about on par with the smaller N60NC wireless given that the H9 had an over-ear design that should offer more
passive noise cancellation to start with. Still, there's a noticeable reduction in ambient sound once ANC is activated, and more importantly, the sound signature of the headphone isn't affected.
The H9 offers a slightly laidback sound signature with good naturalness and fairly large sound stage. We thought its strengths seemed to be more in the upper ranges of the audio spectrum, as the headphone did better with tracks like vivaldi's Concerto No.1 in E-major "La Primavera" and Ana Caram's Correnteza. The violin component in the former piece was extremely well rendered, with great verve presented. These headphones are capable of good clarity and it can give good body in the lower mids too, though we do wish it had a bit more in the lower ranges.
For example, on our formal test tracks, we found ourselves wishing there was just a bit more bass on Tiesto's Elements of Life. The headphones have the imaging capabilities to make you feel surrounded by sound, but without that bass kick the track just isn't as intense as you'd expect it to be.
+ Nice clean design with luxe features.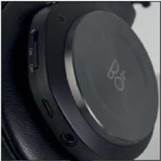 Touch controls on the earcup allow you to control playback.
– Poor noise-cancelling abilities.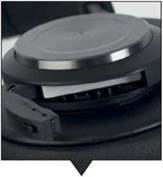 The battery is user replaceable.
BEOPLAY H9 Review: AT A GLANCE
TYPE
Over-ear wireless ANC headphones
FREQUENCY RESPONSE
20Hz-22kHz
weight
295g