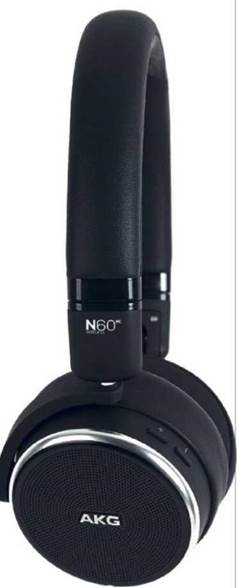 The wireless version of last year's AKG N60NC, and they pretty much follow exactly the same formula – small, lightweight, and portable. Looks-wise, the N60NC wireless is an exact twin of the N60NC too, with the same perforated grill finish and just a slight change in button design.
There's now extra buttons to activate wireless listening, as well as basic playback controls to adjust volume and skip tracks. The N60NC Wireless offers 15 hours of wireless playback (with ANC activated) and 30 hours via cable with ANC on a single charge. The charging cable has also changed, as the N60NC Wireless now uses a more traditional micro USB cable for charging.
Like the previous version, they will again work endlessly in passive mode if you simply connect it via cable. However, Bluetooth pairing only happens when the cable is unplugged, so that's one thing to note if you're wondering how to initiate the pairing.
In terms of noise-cancelling performance, we were again fairly impressed by these on-ear headphones. They managed to hold their own thanks in part to plump ear cushions which offer good passive noise cancellation to start.
In terms of audio performance, the headphones give you a slightly forward sound with deep bass and pretty good performance across the audio spectrum.
For example, on a recording of Rebecca Pidgeon's Spanish Harlem, the headphone presents all of the musical instruments in the piece in good detail. There's a nice, full bass from the cello in the piece, and Pidgeon's vocals are presented with a haunting quality that really captures the listener.
On our formal test tracks, we'd say these performed best on Adele's Melt My Heart to Stone, presenting the track with good naturalness and a nice warmth to Adele's vocals, making it an engaging listen overall.
Overall, seems like the N60NC Wireless will work with any type of music from down tempo to classical to pop. In particular, tracks with a fairly heavy bass component will work well, though the forward nature and heavy bass can feel slightly overwhelming at times.
+ Very lightweight and compact.
– Sound can get a bit fatiguing.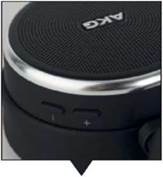 Simple volume buttons can be found on the right ear cup.
The headphone folds away neatly for storage.
at a glance
type on-ear wireless ANC headphones
frequency response
10-22,000Hz
weight
199.4g