Hitting the 1440p, 170Hz sweet spot.. Read our AOC Agon AG275QX Review.
Back in the good old days of 60Hz gaming monitors, 1440p panels were the sweet spot, thanks to a fine balance between visual detail and performance. That same trade-off still applies today. Arguably, 1440p remains the canny gamer's choice, it's just that refresh rates are now higher.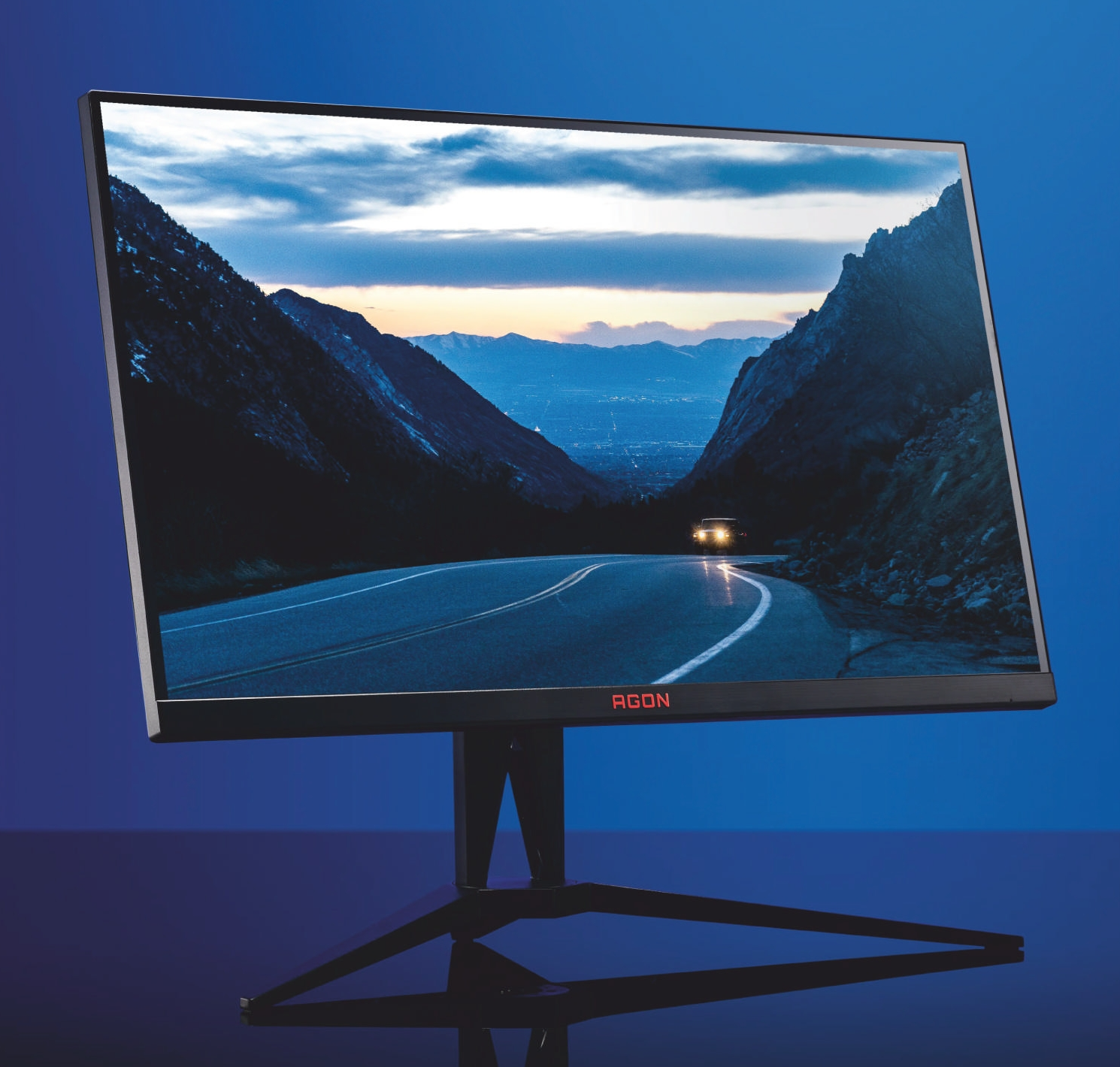 Enter the new AOC Agon AG275QX. As a box-ticking exercise, it pretty much nails all the key targets. It's a 27-inch 1440p model, offering a decent panel size and enough pixels for plenty of in-game detail, plus sufficient desktop real estate for getting boring stuff done in Windows.
To that basic proposition, it adds 170Hz refresh and 1ms response times courtesy of a quality IPS panel. You also get DisplayHDR 400 certification and the implied 400 nits of brightness, along with 94 percent coverage of the DCI-P3 digital cinema color space. That's not half bad. And it all costs around $ making it a really appealing value proposition.
At this price, it's not a huge surprise to find that the AG275QX is a plasticky affair, but it has a fully adjustable stand that even supports rotation into portrait mode. There's good connectivity too, with dual DisplayPort sockets, two HDMI ports, and a USB-A. Sure, there's no USB-C, but that isn't hugely relevant in a gaming context as its power delivery won't provide enough juice to keep a gaming laptop charged.
Fire the Agon up and it's obvious there's plenty to like in practice and not just on paper. The colors pop and there's plenty of contrast on offer, far more than you'd expect given the pedestrian 1,000:1 official rating. With no local dimming this is not a true HDR display, but spool up something like Cyberpunk 2077, toggle the ray-tracing and HDR goodness and you won't be complaining. It looks pretty fabulous, especially when you consider the Agon's price point.
It's quick, too. AOC has included user-configurable pixel overdrive in the OSD menu. The fastest setting suffers from some obvious overshoot and is best avoided. But the medium setting is seriously fast while exhibiting barely a whiff of overshoot. Only OLED panels for triple the money offer a far superior response, the AG275QX is that good.
It's a similar story regarding latency. For the record, you can only access the full 170Hz via DisplayPort, the two HDMI sockets are limited to 144Hz, but for PC gamers, that's not an issue. For most, the returns in terms of latency and smoothness diminish dramatically above 170Hz. Certainly, we'd rather have this 1440p 170Hz panel than, say, a 1080p 360Hz monitor. And by a long way.
The AOC Agon AG275QX is a strong overall package, but if we were being critical, the factory calibration could be improved. The colors are a little oversaturated by default and you'd want to manually calibrate the panel before doing anything even remotely resembling serious content creation. As it happens, the panel's calibration for SDR content is better when running in HDR mode, which makes for an easy quick fix. It also means you can run this panel in HDR mode all the time, rather than jumping back and forth between SDR and HDR depending on the content you're playing or watching.
It would be unfair to penalize the AG275QX too harshly for its suboptimal content creation calibration. That's well outside this monitor's remit. As a tool predominantly for gaming with a little general-purpose computing on the side, it's very nice indeed. -jeremy laird
SPECIFICATIONS
| | |
| --- | --- |
| Screen size | 27-inch |
| Panel type | IPS |
| Resolution | 2,560 x 1,440 |
| Brightness | 400 nits |
| Contrast | 1,000:1 |
| Response time | 1 ms |
| Refresh rate | 170Hz |
| Color coverage | 94% DCI-P3 |
| HDR support | DisplayHDR 400 |
| Adaptive sync | FreeSync Premium, G-Sync Compatible |
| Connectivity | DisplayPort 1.4, 2xHDMI 2.0, USB-A hub |
Verdict
PROS
Quick, high-quality IPS panel
strong package for the price
CONS
Not a true HDR panel
default calibration could be improved
Add your review
Best AOC Agon AG275QX prices ?

$

202.95
1 new from $202.95
in stock

MORE DEALS