Under new ownership, AKG's noise-cancelling headphone focuses on smartphone use. Read our AKG N700NCM2 Review.
KG was swallowed up by Samsung some time ago, along with Harman Kardon and JBL. But while Harman and JBL have retained their own identities and brands, AKG's headphones seem to be promomted as an accessories brand to partner Samsung's range of smartphones.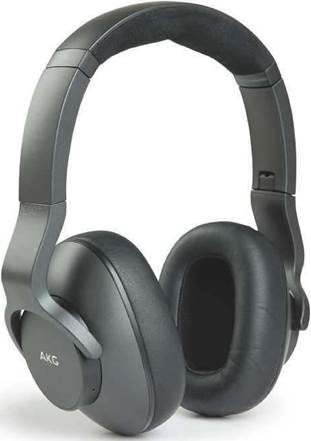 Samsung's influence on this updated version of its AKG N700 headphone is clear, with a focus on portability and daily use around town. The battery has been extended to 23 hours, while SSC (Samsung Scalable Codec) for Bluetooth wireless audio has been incorporated. I'm surprised AAC for Apple devices is supported as well, but at this price it's disappointing that there's no sign of aptX. There is a decent set of accessories, though, including a sturdy carrying case, USB-C cable and charger, 2.5mm-to- 3.5mm audio cable and airline adaptor.
The highest setting of Adaptive' noise cancelling is designed to block out noise on trains and planes, while Ambient' lets in some background interference. There's also a 'Talkthrough' mode that temporarily mutes music so you can talk to others without removing the headset. Given that many smartphone users like their big bass, AKG has dug deep to get the lower frequency range right down to a claimed 10Hz.
Sound quality
Despite Samsung's emphasis on portability and wireless connectivity, the N700NCM2 works well as a conventional wired headphone. The deep bass is the sonic highlight and will appeal to those that like their dance and pop music with plenty of body. But, to AKG's credit, it has kept it under control so that it works well with other types of music too – the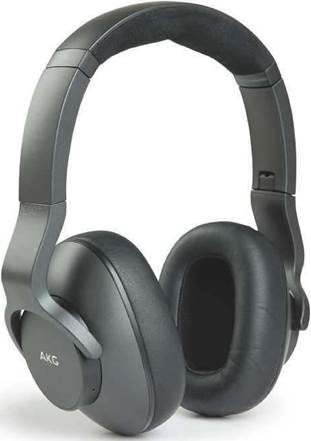 back to menu ↑
DETAILS
PRODUCT AKG N700NCM2
ORIGIN USA/China
TYPE Closed-back, over-ear, noise-cancelling headphone
WEIGHT 277g
FEATURES
• Quoted battery life: 23 hours
• Folding design
• 1.2m cable
• Bluetooth with AAC; SSC
DISTRIBUTOR Samsung UK
TELEPHONE 03330 000333
WEBSITE uk.akg.com
back to menu ↑
IN SIGHT
1 Three noise-cancelling modes
2 Lightweight, folding design
3 Samsung codec for smartphones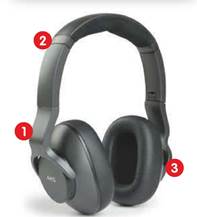 deep electronics of Shadow Journal have a satisfying rumble that manages to avoid the exaggerated bass boom of many rivals.
The bass guitar intro on The Millionaire Waltz feels nice and taut, and the headphone reveals it clear and detailed mid-tones as the Queen harmonies come floating in. The pounding drums also have a really satisfying thud to them, so rock fans won't be disappointed. If there's a minor weakness it's on the higher frequencies, and the reverberating Kate Bush a capella vocal on My Lagan Love has a slightly harsh edge to it that rather spoils the wistful, autumnal mood a little.
Noise cancellation is very effective when blocking out the drone of an aircraft engine, but less so with the ambient background noise of an airport. Even so, the N700NCM2 can match some of its more expensive rivals for noise-blocking efficiency, even if it's Bose that remains the clear leader in that particular field
back to menu ↑
OUR VERDICT
AKG N700NCM2 Review
A good choice for casual use when carrying a smartphone around
PROS
Deep, firm bass
Noise-cancellation
CONS
No aptX
Harsh on higher frequencies
Add your review
|
Read reviews and comments
Where to buy?
AKG signature sound: when it's mixed and mastered the way it was intended to be heard, music opens your mind to endless possibilities; AKG has devoted decades to delivering a sound experience that ignites creative expression
& Free shipping
Last update was on: 2021-04-20 3:00 am
AKG signature sound: when it's mixed and mastered the way it was intended to be heard, music opens your mind to endless possibilities; AKG has devoted decades to delivering a sound experience that ignites creative expression
PREMIUM DESIGN: Flat and foldable, the soft ear cushions with dual memory foam and padded adjustable headband deliver a comfortable and luxurious listening experience; Plus, they're ideal for travel, thanks to an elegant carrying case, an airplane adaptor, a 3; 5mm audio cable and a USB C charging cable all included in the box
Adaptive NOISE cancellation: turn down distracting sounds so it's just you and the music, uninterrupted; Whatever is happening in the room, your headphones will automatically minimize surrounding noise
Ambient aware technology or Talk thru mode: control how much surrounding noise you want to let in with the touch of a button, so you can stay in the world While getting lost in the 1 you're listening to; When you want to have a face to face conversation, Talk thru mode drops The music down so you don't have to remove your headphones
ANDROID & iOS COMPATIBILITY: Your N700NC M2 Wireless headphones pair with both Android and iOS compatible smartphones via Bluetooth connection
Was this article helpful?