There's no shortage of travel-savvy wireless noise-cancelling headphones on the market to choose from. But Pioneer has managed to load up on functionality – at an attractive price.
Sometimes we know the price of equipment coming in for review, sometimes we don't. Sometimes we check it before we start, so we can judge the product in its context, the dark as to pricing, which gives us the fun of guessing. With Pioneer's SE-MS9BN wireless noise-cancelling headphones (S9 for short, though not to be confused with the company's popular DJM-S9 mixer) we'd used them for several days before we checked the price, and were surprised to find they are $ , significantly below the sweet- spot for wireless noise-cancellers, which has settled around $ (and, of course, up) — and that was where we had guessed the S9 would be priced.
So a potential bargain then. But where has Pioneer saved the money?
It doesn't seem to have been on construction, as these are substantial and well-built headphones, using aluminium for the housings, a comfortable and deep leatherette for the earcups, and a wide and thick polyurethane cushion across the full headband, which is connected and adjusted using aviator-style metal sliding rods rather than internal stainless steel. That does prevent them pivoting for storage, and their size makes them a little over-large when they hang around the neck. But this does allow full-size 40mm drivers to be used, here with rare-earth magnets and CCAW (Copper-Clad Aluminum Wire) voice coils. They're surprisingly light despite this, weighing 300g and feeling light and extremely comfortable, even over long periods.
The buttonry is fairly basic (see right), with a recessed power button, volume and play/pause on a rocker with a central press point, and that's about it, except for the most prominent button of all, which is a dedicated Google Assistant button. If you do as we first did, simply pairing via Bluetooth and heading off to work, you'll be fine playing music, but you'll have no control over noise-cancelling, which will be on by default, while the Google button just announces that it's not connected.
There an app for this
For full functionality you need to download the Pioneer Headphone App, which might be considered another surprise here, given such smarts usually add to the price-tag. The
Headphone App then lets you switch noise-cancelling on and off (nothing inbetween), or to select 'Ambient awareness mode', which adds sound from the external noise-cancelling mikes
while you listen. Given the need to open the app to turn this on, this will be less useful for the 'beef or chicken' moment where you want to quickly talk with someone — just taking off the headphones will be quicker. But it's handy for, say, sitting in an airport lounge listening to music but not missing your gate call announcement.
The App also acts as your instruction manual, which is good as there's only a quick start guide in the box and nothing we could find online, so that the app is the only place you can find the (admittedly intuitive) way to answer calls, and how to use that Google Assistant. For this last functionality, Apple device users will need to install also the Google Assistant app, to which Pioneer's app helpfully provides a link.
Google Assistant
The two apps then work together extremely well. We've used plenty of headphones previously which have linked to our phone's own assistant, but the wait-to-connect has always made the function tedious to use.
Not here. Press the button — thankfully you don't need to say 'Hey Google' — and you can speak immediately, also receiving Google's replies with only a fraction of a second delay over what a Google Home manages. So you can then use voice
The app gives a choice of noise-cancelling or 'ambient awareness' or equalisation, but not a combination of these. There's also a bass boost, should you get the urge.
► These headphones are 'optimised for Google Assistant' and worked impressively smoothly.
commands for everything Google Assistant can do — we added events to our calendar, emailed ourselves notes, asked it to spell diarrhoea, and many more things. You can also set the Assistant to deliver notifications through your headphones from various apps. The S9 politely pauses playback while you do any of this, so you won't miss any of your podcast while you chat with Google. Interestingly Google also oversees updates of the headphones — shortly after we connected, it updated both the headphones and the app, adding in-app control of music, direct access to Spotify, iHeartRadio and TuneIn (it couldn't recognise our TuneIn Pro version, however), a volume slider, a bass boost, and an equaliser with five presets. It shows the codec being used for Bluetooth from the basic SBC through AAC to the inclusion here both of aptX (near-CD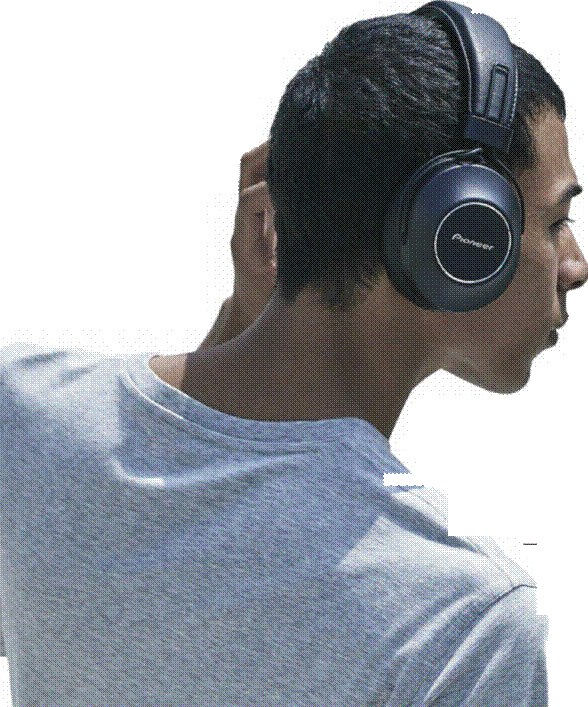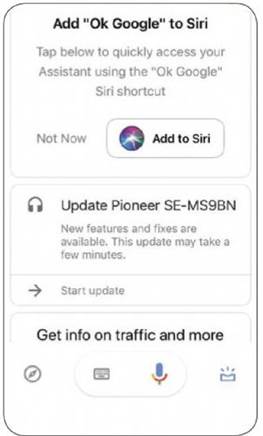 quality) and aptX HD (mildly lossy 24-bit/48kHz), these last two requiring a phone which also supports them.
The advantage of such app control is that it can be improved via update in this way. The disadvantage, always worth mentioning, is that should Pioneer's app disappear or lose support five or ten years from now, there are a number of things the headphones won't be able to do without it, including turning off noise cancellation.
You can even have the S9 connected to two Bluetooth devices at once — perhaps your phone and the TV, so that phone calls will still interrupt listening to the other device. That's darned clever stuff.
So clearly Pioneer hasn't been keeping the price down by limiting functionality either — quite the opposite, indeed.
Listening
Do the headphones need all those EQ options or bass boost to sound their best? Not really, they're just useful adjustments for music that needs them, or for personal preference. The fundamental sound of the S9s is pretty solid. Of course there are several potential sonic signatures here — Bluetooth with NC on and NC off, or listening through the cable, a mode in which Pioneer notes that the S9 is high-res audio capable, since their quoted upper frequency response then rises to 40kHz.
But we started our listening as most buyers will, using Bluetooth, and with the noise-cancelling that comes on as the default. There's NFC touch-to-pair onboard for devices which support it, but pairing via the menu was also easy and quick. Thereafter they connected automatically on start-up.
So has Pioneer hit its pricing by cutting down on sound quality componentry? It doesn't sound like it. The S9 headphones delivered a solid sound, punchy within its closed-back limits, and with impressively little to betray the wireless connection, even from an iPhone delivering AAC rather than the best possible connection of aptX or aptX HD from an Android device which supports these. Modern recordings were delivered
"Pioneer has delivered a host of features at an attractive price without compromising sonic performance…"
crisply with both depth and dynamics, and we were especially impressed with how older classics were served up. Len Barry's 1-2-3 from all the way back in 1965 emerged big. Bold and brassy, full of the joys of rock'n'roll, doo-wop harmonies and mid-distance sax on the right, Edwyn Collins-sampled beats slamming on the left.
Most unusually this sounded better with noise-cancelling engaged than with it off — and since it's on by default, that's a good tuning decision by Pioneer. NC off adds a little edge, but sometimes slightly artificially. The noise-cancelling itself is good if not class-leading, doing its job well on continuous plane-type rumble, and acting up to around 300Hz.
The EQ and ambient modes accessed via the app turned out to be an alternative to noise-cancelling — you can't have, say, noise-cancelling plus Pop EQ, it's one or the other. Since we didn't find any of the EQ modes to improve the balance over the flat NC, that was an easy choice: NC on!
Going wired
As with all headphones, wired performance is superior — clearer particularly in the accuracy of higher frequencies, so that hi-hats and strings sound tighter and less prone to tiss. There was still the slight bloom we'd noticed in the lower mids — it's evident on male spoken voice, not dominating, just thickening the tone of lower registers. Mind you the S9 could achieve some powerful bass, such as while holding down 808 State's Pacific State, its fizzy bits fizzy and its thumpy bits thumpy (in the right way) and the main Ab-Bb bass line positively chest-thrummingly full.
Interestingly, and unusually, it seems you can't use the cable and the internal processing at once. Plugging in the cable stops you powering them up, or powers them down if you're already powered up, and that stops you using noise-cancelling or any other app-controlled function when you're cabled. We can only think of one scenario where this would be a problem — on a plane, when you're connected to the inflight entertainment by cable. You couldn't enjoy noise-cancelling at the same time. It's entirely possible Pioneer will choose to fix this in a firmware update. It certainly can't be termed a cost-saving measure.
So where has Pioneer saved the money to hit this price? We're really not sure! The packaging is fairly basic, and you don't get a carry-case of any sort, and the headshells don't pivot, so they're relatively bulky in your daybag. The S9's only other negative came when we used them wirelessly on Sydney buses, where they proved prone to audible interference from the engines, and even more oddly from the bing-bong announcement of stops on the B1 bus line. The interference is at a level where it doesn't distract over music, but it crackles in the gaps and becomes annoying over spoken word. (This stops entirely with cabled use.) Yet they were entirely robust over big bumps where some headsets take an audible jolt. The Bluetooth connection was also strong, with never a drop-out even when our phone stayed deep in a pocket or bag.
Conclusion
With Bluetooth, noise-cancelling, app control and Google Assistant all on offer here, Pioneer has delivered a host of features at an attractive price without compromising the sonic performance of these comfortable and attractive headphones. Add in the established cachet of the Pioneer brand on headphones, and it's quite the achievement.
SPECS
Type: Bluetooth, noise-cancelling, closed, over-ear, dynamic
Driver: 40mm rare-earth-magnet Sensitivity (cabled): not stated Impedance (cabled): not stated Bluetooth codecs: SBC, AAC, aptX, aptX HD
Quoted playback time: 24 hours Bluetooth with NC; 27 hours Bluetooth with NC; cabled playback requires no power
Weight: 300g
Contact: Powermove Distribution Telephone: 08 8338 5540 Web: www.pioneeraudio.com.au