Aerocool aero 500 review – Aerocool is back with another one of its new Aero cases, which are part of the company's PGS A series. This case, the Aero-500, looks a lot like the Aero-800 (reviewed last month), which looks a lot like the Aero-1000 (reviewed in the June 2015 issue). Now before you convince yourself that you're seeing triple, realize that the Aero-500 differs from its fellow Aero cases in a few ways, so if the Aero-1000 and Aero-800 weren't quite what you were looking for, perhaps this impressive case is just what the enthusiast ordered.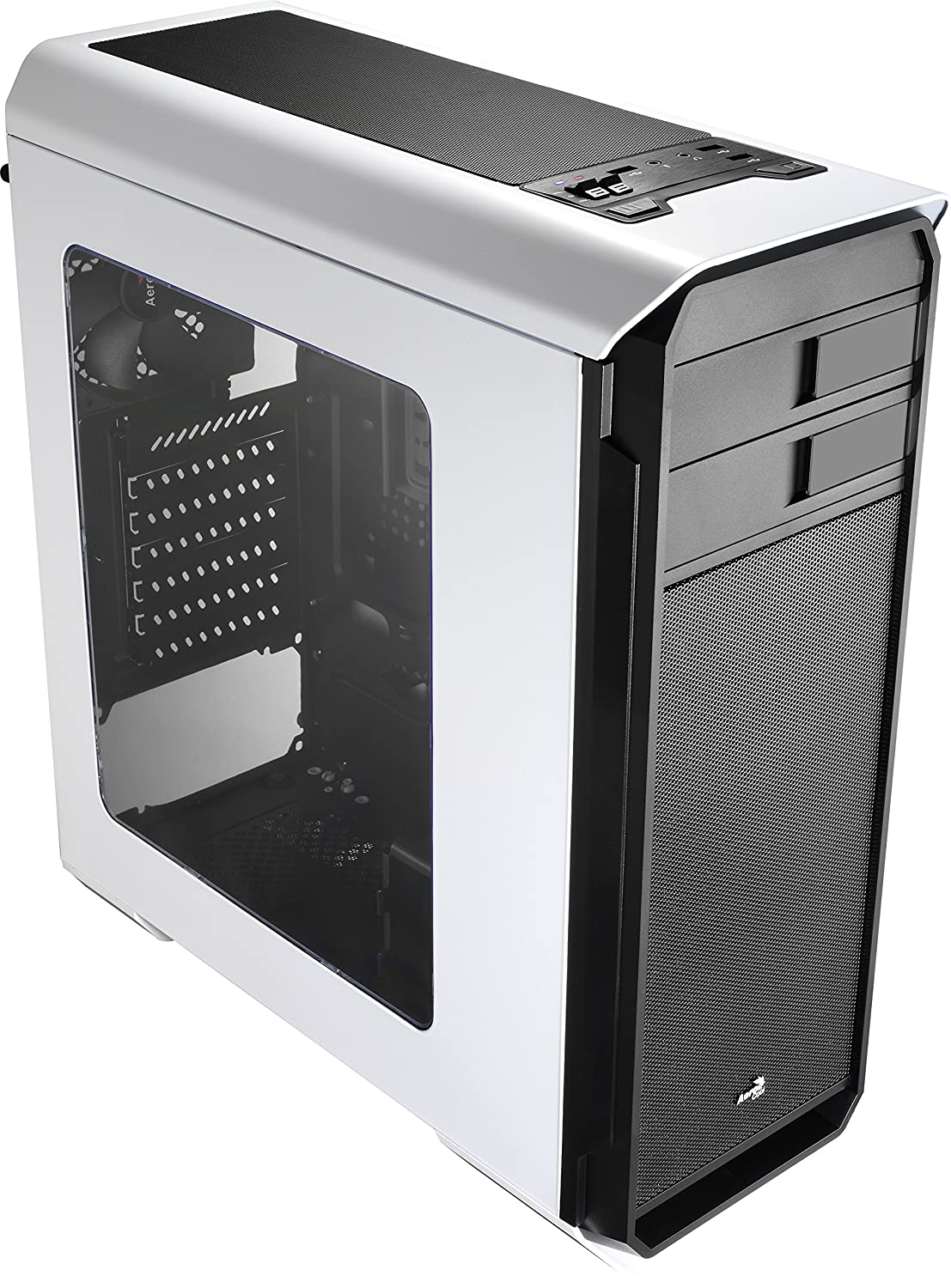 The Aero-500 stands nearly as tall as the Aero-1000 and Aero-800, but it's not as long. From front to back, the Aero-500 measures 17.3 inches, 2 inches less than the Aero-1000 and almost an inch and half less than the Aero-800. Despite this, the Aero-500 doesn't run away from high-end hardware; you can still build a mighty fine rig with this chassis. First, you can install motherboards up to ATX inside the Aero-500, just like the other two Aero cases. Thanks to the positioning of the Aero-500's internal drive bays, there's enough room for two dual-slot graphics cards up to 14.7 inches long, and anyone who knows graphics cards can tell you that imposes few limitations on which cards you can install. The case supports CPU coolers up to 6.1 inches tall. You may have to mind the Aero-500's PSU clearance limit, though, which is a hair under 7.1 inches. Nevertheless, you can still find substantial power supplies that fall under this limit. If you've read our previous Aero series case reviews, we really don't need to tell you that the Aero-500 is cosmetically very similar to the other two Aero cases (because you have eyes). The power and reset buttons, along with the USB ports and audio I/O, are located on the top panel, like the Aero-1000. A cool bonus that the Aero-500 throws into the mix is an integrated two-speed fan controller (right next to the power button), which is capable of supporting up to four fans in total. Everywhere you look, you'll see evidence that Aerocool knows how to build a good case. Precut cable management holes are plentiful, and right where you need them. Dust filters on the top and bottom panels are removable, so cleaning them is a piece of cake. Like the other Aero cases, the Aero-500's top panel is recessed, letting you hang a 120mm or 240mm radiator without having to worry as much that the radiator will collide with your motherboard's VRM heatsinks. The case's drive bays accept 3.5-inch or 2.5-inch drives, and Aerocool even snuck a 2.5-inch drive mount behind the motherboard tray. You want an intelligent, well-designed case that's loaded with builder-friendly features, but you don't want to pay a lot for it. We get it—spend on the major components and save on the case. Thankfully with the Aero-500, you can make a thrifty purchase without compromising on quality.
Aerocool aero 500 review: Specifications
Dimensions: 19.15 x 7.99 x 17.3 inches (HxWxD); Materials: Steel, plastic; Motherboard support: Mini-ITX, microATX, ATX; Drive bays: 2 x 5.25-inch external, 4 x 3.5-inch and 1 x 2.5-inch or 1 x 3.5-inch and 5 x 2.5-inch internal; Fans (included): 1 x 120mm rear; Fans (optional): 2 x 120mm front, 2 x 120mm top; Ports: 1 x USB 3.0, 2 x USB 2.0, audio I/O; Built-in fan controller.