5 QUESTIONS TO ASK BEFORE CHOOSING ANTIVIRUS
Do I really need security software?
It's a fair question: back in the days of Windows 98, it was horribly easy to get a virus. All you had to do was open a dodgy email attachment, click a malicious web link or plug in an infected USB flash drive. Nowadays, Windows 10 has all sorts of protections built in, and receives regular security updates.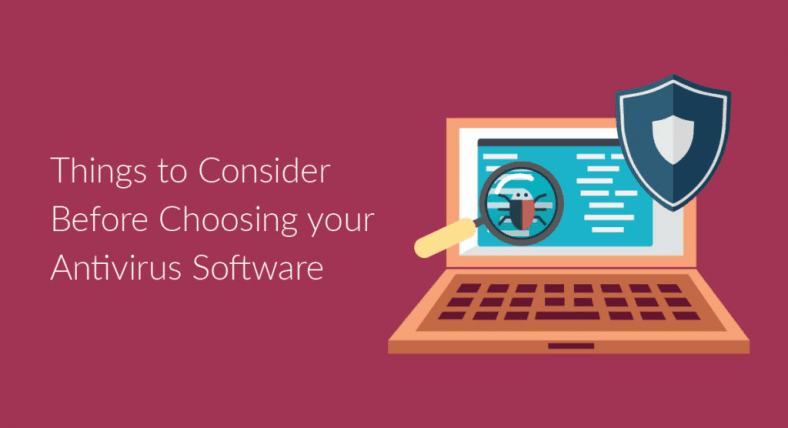 Sadly, it's not enough to guarantee your safety. Microsoft's Windows Defender Antivirus is a simple tool that blocks the most common threats, but it's not as effective as third-party security software.
Should I buy standalone antivirus or a security suite?
Many security products are offered in two flavors: a basic antivirus tool or a more extensive (and expensive) internet security suite. Both do the same basic job of detecting and removing malware. The difference is typically the suite's extra features.
Some 'antivirus' products come with more extra features than you'd expect, like browser extensions and password managers. Conversely there's no guarantee that a given security suite will include a particular feature. Many security suites no longer even include a firewall.
It's understandable then that certain security companies – including McAfee and Symantec – have ditched the traditional 'antivirus' and 'security suite' distinctions altogether. When choosing, we suggest you simply check the software has features that are important to you.
Is a firewall necessary anymore?
A decade ago, every security suite came with its own firewall, designed to put you in control of who (or what) could connect to you over the internet – and to ensure nothing nasty could spread through your network.
This was always a bit odd because Windows has had a firewall since 2004, when it was added to Windows XP. It provided solid protection, and over the years it has only got stronger. At the same time, the rise of the household router has also made it much harder for hackers to connect directly to your PC over the internet.
Many security experts agree, therefore, that the Windows 10 firewall is nowadays all you need. It's not easy to use though. Some security suites address this by including firewall-management tools, which automatically apply certain settings, or help you configure rules and exceptions. But you may prefer the free program Windows Firewall Control.
How does safe browsing work?
You never really know what's behind a link until you click it. Some hacks can even lead to malware being distributed by reputable sites. Most security suites, therefore, monitor your browser to alert you to dangerous downloads.
Most suites check the code running on a web page to warn you if something's amiss, regardless of which browser you're using. Companies often offer browser extensions that place warnings on the page and block dodgy content.
These extensions are a mixed blessing though: they can slow things down and may include intrusive toolbars or adverts. Some will even filter your web searches, to ensure that only safe results are Windows Defender will only stop the most common threats returned. The catch being that your results will not come from Google, but inferior rivals like Yahoo or Ask.com.
Finally, several suites also include a dedicated 'safe browser'. Typically, this is a modified version of Chrome that has minimal features and won't accept extensions or customization of any type. This makes it all but impossible for a hacker to hijack your browser and spy on sensitive activities, such as online banking. It's a feature worth considering.
Are password managers worth it?
Several security suites include a password manager, which can be used to generate unique passwords for every online service you use, and automatically fill them in as needed. Generally speaking, this is an excellent idea. If you're guilty of using the same password for everything, then one data leak (from any site) could allow a hacker to hijack all your personal services. Using an easily guessable password is just as bad.
Best password managers of 2017
Best free password managers
If your choice of security suite depends on the presence of a password manager, check the small print. You might be allowed to use it only for as long as you use that particular security suite. You might even have to pay extra for it once you reach the end of a trial period. The big feature to look for is the ability to synchronize your password database across all the operating systems you use, including Android, iOS and Windows.