Thunderbird for Android will be based on K-9 Mail, which you can download now. Read our 5 FREE APPS YOU MUST DOWNLOAD.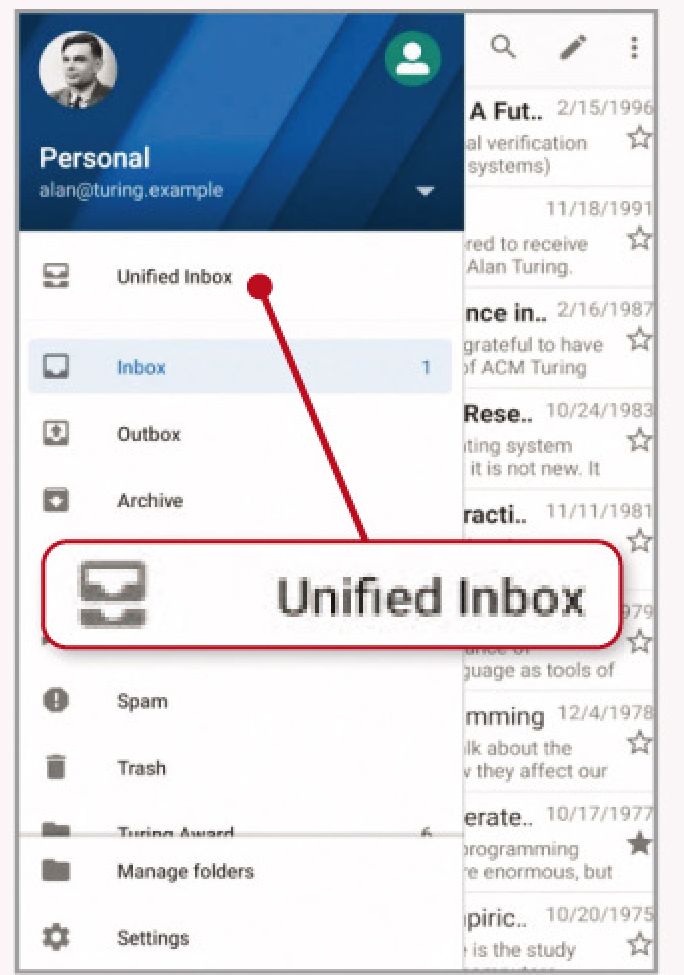 Thunderbird for Android
In our 'Stop using Gmail and Outlook' feature in Issue 516, we recommended Mozilla's Thunderbird as the best alternative way to access your emails from those services. The only problem is that Thunderbird doesn't have a mobile app, so you can't send and receive messages on your phone or tablet. Happily, Thunderbird has now confirmed that an Android app is in development (there's no word on an iOS version) and is likely to be released in mid-2023.
If you can't wait that long, you can preview it now by downloading K-9 Mail (www.snipca.com/44251), which will eventually evolve into Thunderbird for Android. The free app has an unified inbox (see screenshot left) for emails from all your accounts, supports OpenPGP end-to-end encryption and lets you read messages without being tracked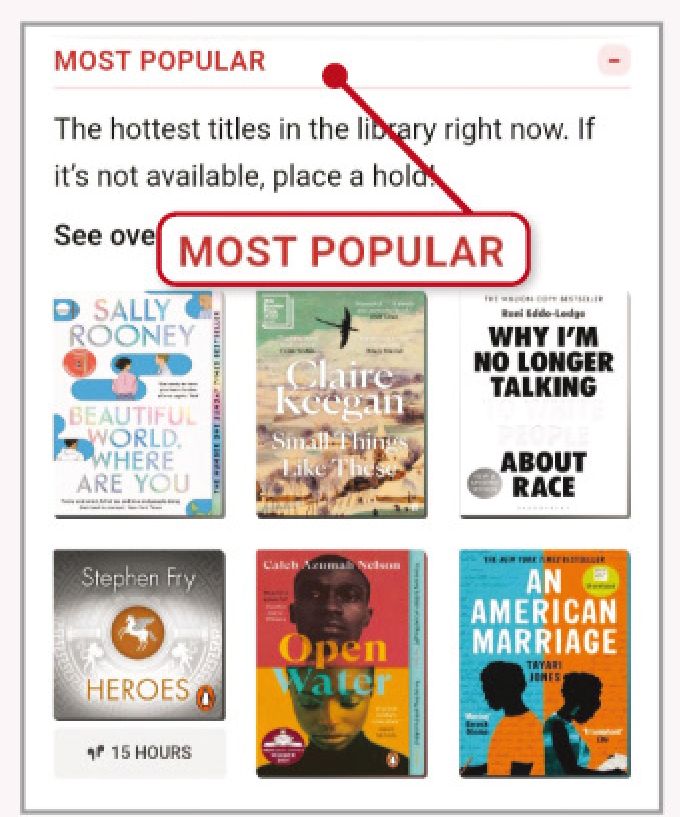 Libby makes it easy to borrow ebooks and audiobooks from your local library.
Amazon Photos
On 31 October 2022, Amazon removed its Drive app from the Google Play and Apple app stores, and on 31 December 2023 the online storage service will be permanently shut down. But if you only store photos and videos in Drive, you can use Amazon Photos instead -in fact, your files are probably synced with it already.
The free Amazon Photos app for Android (www.snipca.com/44253) and iOS (www.snipca.com/44253) was recently redesigned to improve its search filters and let you share pictures and videos privately (see screenshot below left). It backs up your photos automatically so you never lose them, and lets you use them as a screensaver on your Fire TV stick.
Prime members get unlimited photo storage and 5GB for videos, while non-Prime users get 5GB for both. There are also desktop apps for Windows and macOS.
Libby, by OverDrive
2023 will close the book on the OverDrive app, which lets you borrow ebooks and audiobooks from your local library to enjoy on your phone or tablet. It will soon be removed from the app stores and has been replaced by 'Libby, by OverDrive' for Android (www.snipca.com/44254) and iOS (www.snipca.com/44255).
Libby offers the same choice of titles in more than 40,000 libraries around the world, but has a more modern look, with lists of popular books (see screenshot above) and recommendations from librarians. Simply search for a library by name or location, then either sign in with your library card or request one. You can then browse available ebooks, audiobooks and magazines, and download them to the app for free. Libby alerts you when your loan period is about to expire so you can return titles and borrow more.
Mapillary
Google has made the surprising decision to scrap its popular Street View app in March 2023. You'll still be able to access Street View in Google Maps, but as that app is crowded with other features, many of us will miss the simple standalone version.
One alternative is to download Mapillary for Android (www.snipca.com/44257) and iOS (www.snipca.com/44256), which lets you both explore and capture street-level imagery. Sign up for a free account or use the app as a guest, then either search for a location or let Mapillary detect where you are. Press 'Explore' and tap the green lines and dots on the map to view photos taken by other users. Click 'Capture' to record and upload your own images.
Mapillary isn't as comprehensive as Street View, and its coverage of some areas of Australia is rather sparse. But its imagery is constantly improving and it was recently updated to fix performance problems – hopefully this will increase its poor rating on the Google Play Store.
Weather Underground
Two-and-half-years after it removed its Dark Sky weather app from the Google Play Store, Apple has now discontinued the iOS version too. Dark Sky's technology has been integrated with the Apple Weather app, but there are lots of other options for getting forecasts in 2023.
Weather Underground is our favourite, because it combines a Dark Sky-level of detail with a simple, attractive interface and it's free to download and use. Get accurate hourly and daily forecasts for the next 10 days, including chance of rain, wind speed and 'feels like' temperature (see screenshot above); set up severe weather alerts; view radar and satellite maps; and much more. The app is available for Android (www.snipca.com/44258) and iOS (www.snipca.com/44259).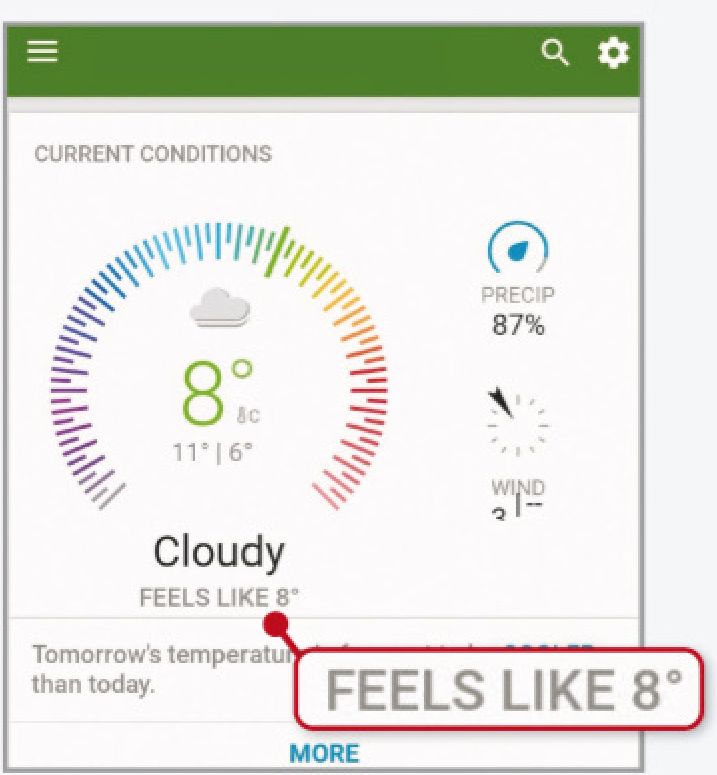 Get detailed forecasts from Weather Underground now that Dark Sky has gone.