Yes 4G, a Malaysian telecommunications company and a brand under YTL Communications, has reached new heights with the launch of its new smartphone – the Yes 4G Altitude. A free Yes 4G prepaid SIM card is also provided absolutely free with 30GB worth of Internet data to get you started on your journey to new heights with the Altitude. Now that is definitely one way to win over the hearts of your consumers.
BLEND OF THE BEST
The Altitude sports a sleek and stylish front that resembles the Xperia series from Sony while the back cover was shaped to look more like the iPhone 6 series. Due to its sleek and stylish look with a rather boxed body, the Altitude was comfortable to grip onto without any feeling of slipping off my fingers. A plus point to the Altitude would be its design, making it easy on the eye to look at as well.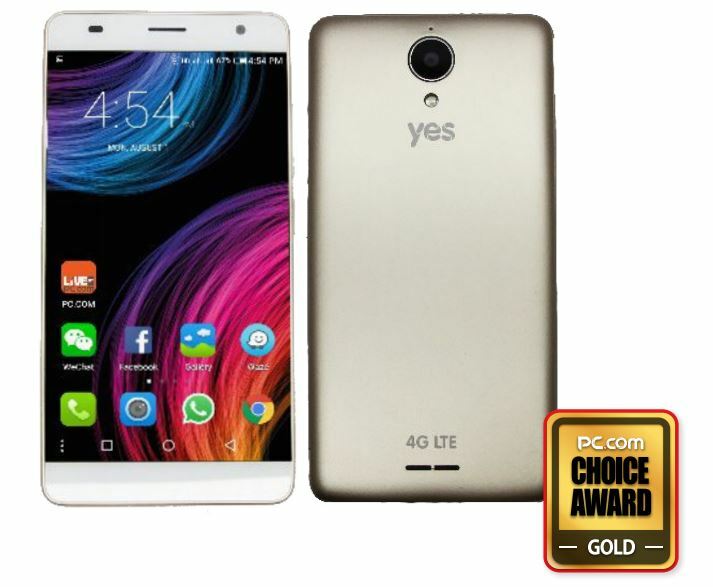 One other good quality about the Altitude is its dual-SIM capability; much like many other smartphones in the market these days, the Altitude can fit two SIM cards simultaneously. Now you can have one SIM card for work and another for your personal life.
SMOOTH OF SURFING :
Although the Altitude only runs on a Snapdragon 400 processor with a quad-core 1.0Ghz CPU, it is surprisingly smooth and easy to use. The loading time on the Altitude is also surprisingly fast due to its entry-level hardware. Its 5-inch HD IPS display screen also projects itself in similar . fashion with crystal clear images when used. The only downside would be video streaming as it isn't as clear as how it would be when left alone. Aside from that, the Altitude is still a great device for the most basic of usage without any problems whatsoever.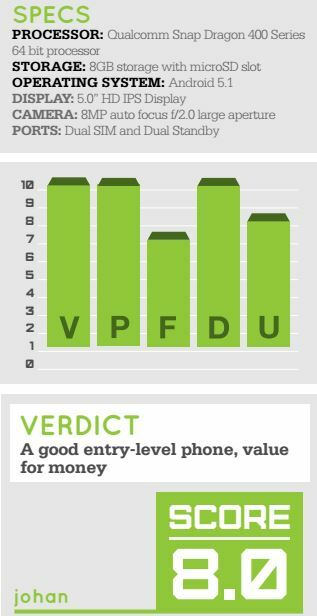 DOWNSIDE OF THE CAMERA
Another downside to the Altitude is the camera that is fitted to it, which to be honest, is lagging behind. While other phone manufacturers are racing towards 20 megapixels today, the Altitude is sticking with only 8MP for its launch, which is not a good idea. Placing the Altitude in line with many other smartphones in the market currently will definitely not give it any competitive advantage. It could have gotten a winning spot and a unique selling point if it chases after the high megapixel area of the market, as it is what most users are looking for, which is an all-in-one camera so that they don't have to buy a DSLR to take photos anymore.