After his obituary was published in the New York Journal in 1897, American writer Mark Twain famously wrote, "the report of my death was an exaggeration." The same could be said for Unity, the user interface created by Canonical, and first fielded as the default interface in Ubuntu 11.04. The project was intended to lead to Unity version 8, the holy grail of interfaces that would run on everything from cell phones, tablets and laptops to desktops as part of a goal of "convergence".
Instead, Unity was axed after its final appearance in Ubuntu 17.04, as Ubuntu moved to Gnome 3 and its Gnome Shell interface, a move that ended the convergence dream and marked an attempt to reign in developer costs, too.
It seemed that Unity, which many Ubuntu users and developers grew to appreciate and even love for its keyboard-centric, efficient workflows and clean interface, was to be relegated to the proverbial "dustbin of history". Today, there are some Ubuntu users who are happy with the switch to Gnome 3, but not all. Some Unity fans are still using Ubuntu 16.04 LTS, which is the last official Unity-based release that is still supported, with updates being provided until April 2021. As it is still in the repositories, some users have just installed Unity 7 on newer Ubuntu releases, too.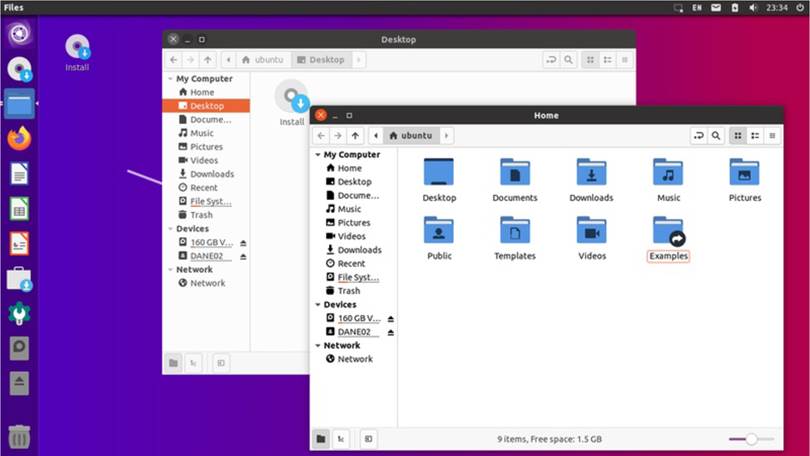 After Unity development was canceled, there were stirrings. The UBports community took over the development of Unity 8 as the interface for the Ubuntu Touch phone operating system. There were also indications that several developers intended to put out a new desktop flavor of Ubuntu with Unity 7, the last fully developed and operational version, as used in Ubuntu 17.04. The tech media even reported in 2019 that Canonical had given its blessing to such endeavors, including the use of trademarks for such a distribution, an altruistic move on the company's part.
These rumblings hadn't produced many tangible results until recently, with the release of Ubuntu Unity 20.04 LTS, an unofficial Ubuntu "flavor" that combines the best of Ubuntu 20.04 LTS with the Unity 7 interface.
Development
What is probably the most remarkable aspect of this story is that this Ubuntu remix is developed by an Ubuntu team member, Rudra Saraswat, who is also a Linux Foundation Certified Developer. He lives near New Delhi, India and is ten years old. He started using Ubuntu 17.04 with Unity 7 when he was eight years old. He really liked it, was disappointed when it was discontinued, and decided to bring it back. This isn't his first effort in putting together a Linux operating system, as he has previously built several, including Krob Linux for servers.
Saraswat engaged in a number of Twitter surveys of Ubuntu users to create this new distribution. He decided to go with Nemo as the file manager, as it is a fork of Nautilus that reincorporated many of the needed features that Nautilus dropped a few years back such as an "up one level" button and "open as root". Nautilus is still included by default, as I suspect it cannot be easily removed from the Gnome desktop without breaking things, but Nemo is the file manager of choice on the Unity launcher and is a better file manager than Nautilus anyway.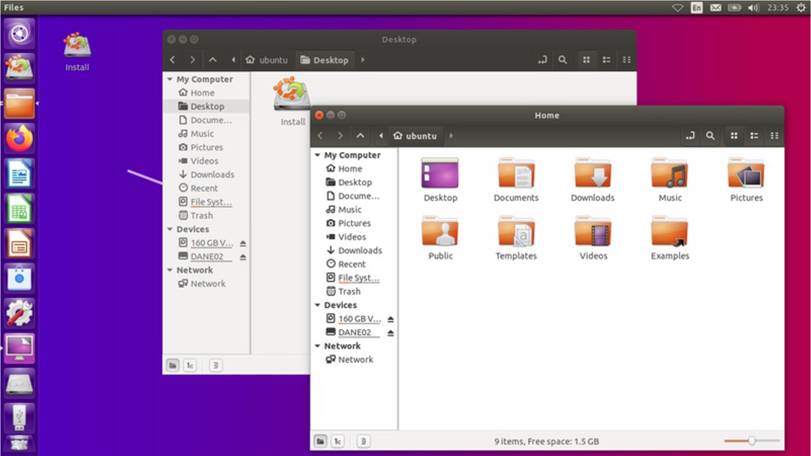 Saraswat also eschewed Ubuntu's Gnome Display Manager and replaced it with LightDM instead, which provides the Unity sign-in. He designed a new logo and new wallpaper which gives Ubuntu Unity its own distinctive "Ubuntu family" look. Otherwise, the release is fairly "stock" and Unity 7.5.0 is little changed from its Ubuntu 17.04 days.
There are future plans for this distro, as Saraswat is hoping that Ubuntu Unity will be accepted as an official Ubuntu flavor. He has positioned this first release with that aim, including using no outside PPAs or non-free applications.
The 7 May, 2020 Ubuntu Unity 20.04 LTS release actually garnered quite a bit of attention from the tech press, with write-ups in Forbes and TechRepublic, among others.
Getting Ubuntu Unity
Getting a copy of Ubuntu Unity 20.04 LTS is easy as the official website provides links to two http download sites plus a bit torrent site. ISOs and MD5Sums are available for 20.04 and for the alpha of the upcoming 20.10 release as well.
Once the 3.1 GB ISO file was downloaded, I used the Startup Disk Creator to write it to a USB stick and booted to it, which all worked flawlessly.
Trying It Out
If you have ever used a past Ubuntu release with Unity, then the boot-up leaves you in very familiar territory. The Unity launcher is on the left side of the screen. Everything looks and works just as you left it, three years ago, with no dust on any of the components. It is quickly apparent that this is not a "nostalgia project", this is a functional, modern desktop.
The Unity dock includes commonly used applications and is easy to configure. Hitting the "super key" (Windows key) brings up the dash menus and the "alt" key gives instant access to the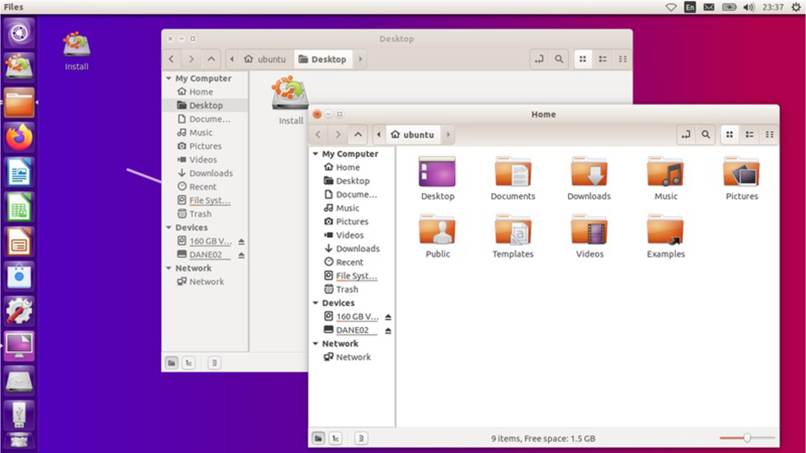 "HUD" – the menu search that makes Unity so fast – while keeping your fingers on the keyboard.
Immediately it all comes back while using the desktop: the clean interface and the efficient workflows. Everything just works here and smoothly too, with no rough edges.
Settings
These days Ubuntu's mainstream release has only three window themes, while Ubuntu Unity provides a choice of five: the default Yaru theme with Papirus icons, plus Adwaita, Ambiance, Radiance and High Contrast. Ambiance and Radiance are the classic dark and light Ubuntu themes that will look very familiar to any longtime Ubuntu user.
The settings available allow some degree of customization, making the launcher icons bigger or smaller, choosing new wallpaper and other tweaks that make it feel like home again. The whole Ubuntu Unity experience has a great feeling of familiarity to it for anyone who used Ubuntu between 2011 and 2017.
Applications
Some of the applications included with Ubuntu Unity 20.04 LTS are:
Cheese 3.34 webcam application CUPS 2.3.1 printing system Document Viewer (Evince) 3.36.0 PDF viewer
Document Scanner (Simple Scan) 3.36.0 optical scanner
Files (Nautilus) 3.36.2 file manager Firefox 76.0.1 web browser
Geary 3.36.1 email client
Gnome Calendar 3.36.1 desktop calendar
Gnome Disks 3.36.1 disk manager Gnome Terminal 3.36.1.1 terminal emulator
Gparted 1.0.0 partition editor Image Viewer (Eye of Gnome) 3.36.1 image viewer
LibreOffice 6.4.3.2 office suite Nemo 4.4.2 file manager PulseAudio 13.99.1 audio controller
Remmina 1.4.2 remote desktop client
Rhythmbox 3.4.4 music player Shotwell 0.30.8 photo manager Startup Disk Creator 0.3.7 (usb- creator-gtk) USB ISO writer Text Editor (gedit) 3.36.2 text editor
Thunderbird 68.7.0 email client Transmission 2.94-2 bittorrent client
Ubuntu Software (Gnome Software) 3.36.0 package management system Videos (Totem) 3.34.1 movie player
Ubuntu Unity follows Ubuntu's lead in including a webcam application, Cheese, while omitting a default CD/DVD burning application. This makes eminent sense in 2020, as computers have not had optical drives for a long time. If required, there are good choices in the repositories that can be installed for CD/DVD burning such as Brasero, K3B, and Xfburn.
Ubuntu Unity 20.04 LTS includes almost all the components of LibreOffice 6.4.3.2, missing only LibreOffice Base, the database application, which can be added if needed.
Oddly, the Ubuntu Unity 20.04 LTS ISO includes two email clients, Geary 3.36.1 and Thunderbird 68.7.0, which may help explain the operating system's rather large 3.1 GB download size, some 600 MB bigger than Ubuntu's 2.5 GB download.
The included Gnome Software store provides both snap and deb files in many cases, giving users a choice of packages. For instance, Filezilla and Epiphany are available in both formats, while Chromium is available only as a snap package.
Conclusions
As in the case of Mark Twain in 1897, today Unity seems to be far from dead and still has an enthusiastic following.
For Ubuntu users who ran the Unity versions of Ubuntu in the past and find the Gnome 3 desktop falls short, then Ubuntu Unity 20.04 LTS will feel like coming home again. It is still fast, efficient, modern, and clean, with a good degree of customization available. In fact, with more themes available out-of-the-box, it is more customizable. This is not beta software either; it is ready for daily use right from first boot.
This release can't be termed "groundbreaking" or "a game­changer", but it does show exactly where the mainstream Ubuntu could have been today if it had not left Unity 7 behind for the Gnome Shell.
There seems to be lots of excitement around this release within the user base and that hopefully indicates that Ubuntu Unity will be around for a while. And, who knows, perhaps Ubuntu with Unity will even become an official flavor, like it used to be.
Official website: https://ubuntuunity.org/
Adam Hunt started using Ubuntu in 2007 and has used Lubuntu since 2010. He lives in Ottawa, Ontario, Canada, in a house with no Windows.