DAVE MITCHELL
For meeting rooms, flexible workspaces or even hotel suites, TP-Link's EAP615-Wall offers a great space-saving networking solution. This little wall-mounted access point (AP) is very affordable, and offers dual-band Wi-Fi 6 along with three downlink Gigabit Ethernet network ports, one of which supports pass-through Power over Ethernet for devices such as IP phones. It's tidy, too, measuring only 20mm thick and made of sturdy high-impact plastic. The main Ethernet connector is at the rear, and the kit includes a metal baseplate so it can be fitted over a wall port and pushed down until it locks in place.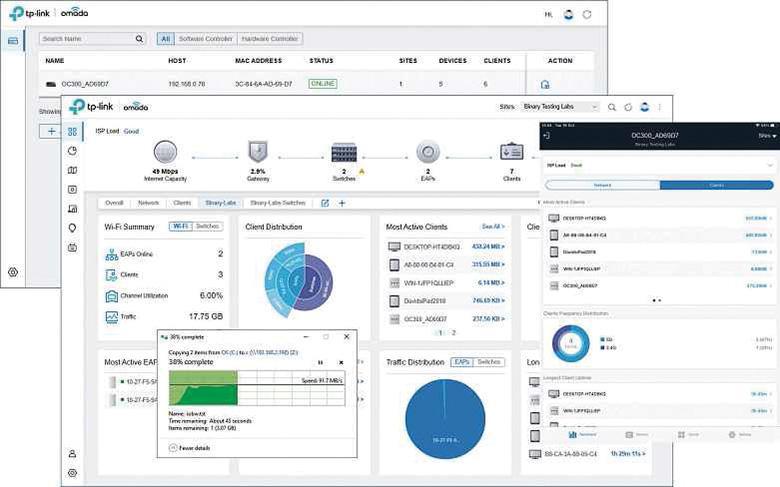 Technically speaking, the EAP615-Wall is an AX1800 dual-band wireless AP, with claimed speeds of up to 1,201Mbits/sec on its 5GHz radio and 574Mbits/sec on the 2.4GHz band. It can be deployed and managed in standalone mode, but in almost all cases it will make more sense to use TP-Link's free Omada cloud service, as this allows you to manage multiple APs from one portal.
If you take this route then each site requires an Omada cloud controller, but TP-Link offers this as a free software package for Windows and Linux, or you can use a pre-configured hardware controller running the Linux version. That's how we tested the EAP615-Wall, using TP-Link's OC300 controller. For the full Omada experience, we also hooked up TP-Link's TL-R605 broadband router and powered our APs with a TL-SG3210XHP-M2 PoE+ multi-Gigabit switch.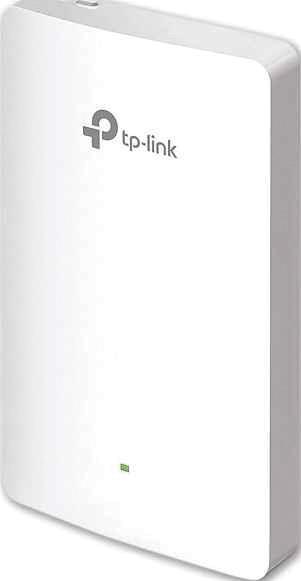 The main web portal opens with a list of available Omada controllers, and selecting one takes you to its site, where you can view all associated cloud-managed devices. Since we'd already set up our site, adding our EAP615-Wall APs was as swift as you could ask for: after we'd connected them to the switch, they shortly appeared in the console's device view as "pending", and upon adoption they automatically took all wireless settings from the controller.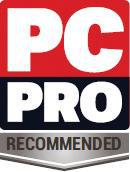 "The AP can be deployed in stand alone mode, but in almost all cases it will make more sense to use TP-Link's free Omada cloud service"
The EAP615-Wall supports up to eight SSIDs per radio, and on each one you can choose to enable strong WPA3 encryption, apply upload and download rate limits and use guest networks to ensure clients only get internet access. Captive portals can be activated and customised with pictures, logos and acceptable use policies, and you can require password, local user, voucher, Radius or Facebook authentication.
The three Gigabit Ethernet ports in the AP's base are all enabled by default, and PoE services on the third port can be activated by ticking a box in the portal's AP configuration page. From the same page, you can also enable VLAN support for each one and enter a VLAN number. We encountered no problems when connecting devices to these ports; when we plugged our Yealink IP phones into the third port on each AP, they correctly received power and internet access. Their information also appeared in the portal's Clients page, although the portal was only able to report on the switch port their associated AP was connected to, and couldn't provide any details about the AP itself.
As you'd expect, the EAP615-Wall isn't as fast as the current crop of AX3600 APs, but it still gave us perfectly good performance. When copying a 25GB test file between a Windows 10 Pro workstation equipped with a TP-Link Archer TX3000E Wi-Fi 6 PCI-E adapter and a server on the LAN, we saw average speeds of a huge 87MB/sec close up, dropping to 72MB/sec when we moved five metres away from the AP.
We then tested range using the SweetSpots iOS app, and found that the wireless signal became unusable at a distance of 18 metres with two brick walls in the way. That's not the widest reach we've seen, but it means the signal can easily fill a room and extend out into adjacent areas.
For businesses that need to target Wi-Fi 6 services in a specific location, TP-Link's EAP615 is a very affordable solution that's simple to deploy, with good performance and easy cloud management.
specifications
AX1800 dual-band 2.4GHz/5GHz 802.11ax • 2 x dual-band internal aerials • Gigabit LAN/802.3at PoE+ • 3 x Gigabit Ethernet downlink ports (1 with PoE-out) • Wall-mounting plate 86 x 20 x 143mm (WDH) • 196gms • Omada Controller Software for Windows/Linux (free download) • limited lifetime warranty
Verdict
Best TP-Link Omada EAP615-Wall prices ?

2.40 GHz, 5 GHz - Internal - MIMO Technology - 4 x Network (RJ-45) - Gigabit Ethernet - PoE Ports - 10 W - Wall Mountable, Wall Plate General Information Manufacturer: TP-LINK Technologies Co., Ltd Manufacturer Part Number: EAP615-Wall Brand Name: TP-Link Product Line: Omada Product Series: EAP...


£

169.99
1 new from £169.99
in stock

MORE DEALS