ELIOSI'S HUNT
DEVELOPER TDZGAMES
PUBLISHER TDZ GAMES
DUE 29 SEPTEMBER http://www.tdzgames.com/en
This top-down sci-fi shooter platformy thing combines fast paced challenging gameplay with beautiful bright graphics.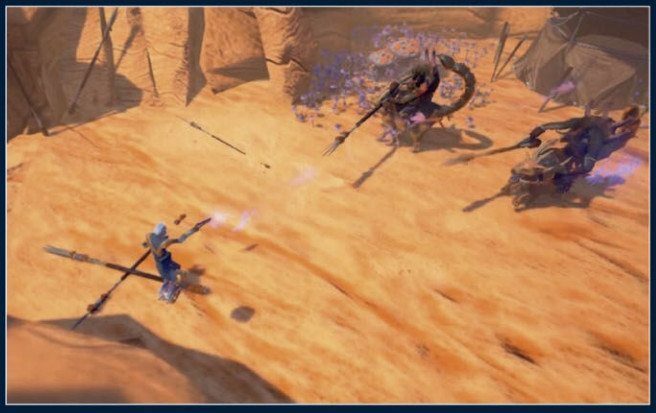 You play as wannabe bounty hunter Eliosi as he embarks on his first bounty contract. Monster and level designs look particularly unique with a vibrant colorful tone, as enemies vary from humanoid gun-wielding guards in an industrial space station to spiked shell turtles and scorpion-riding tribal men. There's also a heavy emphasis on platforming as the player navigates through various terrains.
Pirates: Tides of Fortune
During the Age O' Piracy, The Caribbean was a haven for every privateer, buccaneer and scallywag across the Seven Seas. However, this pirate paradise is now threatened by king Carlos-Ferdinand IV, who declared war on piracy, banditry and swashbuckling. Someone must take the helm, gather their crew of salty freebooters and send the Spanish king and his fleets on a one-way voyage to meet Davy Jones.
You will be that Captain in Pirates: Tides of Fortune, a highly competitive MMORTS by Plarium.
Sail to a desert island where you will plant your flag and raise your pirate Haven. There, you will train your very own crew of ruthless rogues and construct a massive fleet of sloops, frigates and warships. With the aid of the cunning Captain "Bonnie" Anne O'Malley, you will gather your crew and set sail to rid the Seven Seas of the landlubbers and their ilk. But such a campaign can't be won with gunpowder alone.
If you want sailors across every ocean to shudder at the sound of your name, you must learn to control your Haven, Units, Resources, and above all – your fate. Your Haven is your sanctuary, the one place you should feel safe to guzzle rum, sing sea shanties and raise havoc with your mateys. Take care of it. Build your defenses, manage your Resource and hire the best crew around, and you'll be able to sink the entire royal fleet. With Captain Bonnie at your side and the guidance of the Pirate council, you'll be able to unearth every treasure hidden throughout the Caribbean.
LANCE A LOT
DEVELOPER ROCKET HAMMER
PUBLISHER ROCKET HAMMER
DUE 30 SEPTEMBER http://rockethammer.com/
A rocket-boosted jousting multiplayer indie where players battle each other by pushing one another off small islands in the sky, with the last remaining knight being the winner. As the name suggests, the game is unabashedly goofy as players fly around the map charging at one another, firing explosions and getting knocked back by environmental traps shortly after. The game supports local multiplayer as well, so look forward to testing your jousting skills with friends. Anyone remember Joust?
THE UNCERTAIN EPISODE ONE: THE LAST QUIET DAY
DEVELOPER COMMON GAMES
PUBLISHER COMMON GAMES
DUE 23 SEPTEMBER http://theuncertaingame.com/
An episodic adventure game running on Unity, The Uncertain follows a group of robots in a post-apocalyptic world where humans have long been extinct. In the first episode, you play as engineering robot RT-217NP, curious about the human race and relics of the past. Much like other episodic adventure games, your decisions influence the narrative and the behavior and of some non-player characters. The serene graphics are polished by beautiful lighting effects too.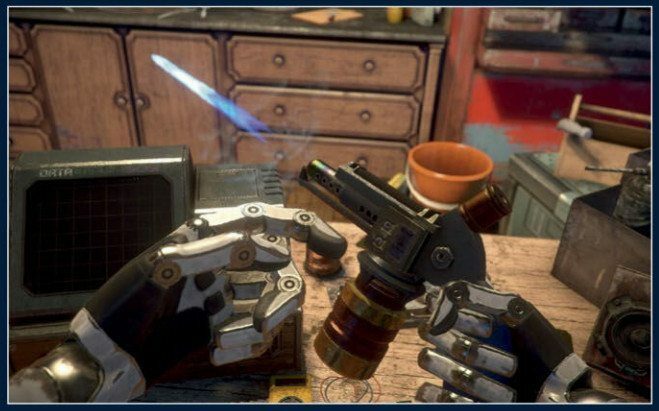 MYSTERY CHRONICLE: ONE WAY HEROICS
DEVELOPER SPIKE CHUNSOFT CO., LTD.
PUBLISHER SPIKE CHUNSOFT CO., LTD.
DUE 14 SEPTEMBER
http://www.spike-chunsoft.co.jp/furikatsu/
An anime rogue-like strategic Japanese role playing game, One Way Heroics is a game about risk and reward. When traversing through dungeons, players continually move to the right of the screen as a bright light on the left corner of the screen signifies their impending doom with the game's final boss, the Fallen Angel Alma. Gameplay appears to be deep with up to twenty classes to play as – one of which is a Danganronpa character cameo.