It's the most important program on your PC, but is your antivirus software doing its job? Will Stapley examines five of the best new security suites that aim to keep you safe.
Working silently in the background, your security software promises to protect you from malware. But how can you be sure it's blocking every threat? Over the next two pages, we not only look at the features of live of the best security suites, but also their aggregate antivirus ratings for the past year from two leading independent labs: AV Comparatives (www.av-comparatives.org – giving results for malware detection and false positives) and AV Test (www.av-test.org/en measuring malware detection).
As you'll sec from the results, all the suites here block more than 99 per cent of malware. However, there arc noticeable differences in false positives those times where your security suite flags a sale program or process as malware. Although false positives don't leave you vulnerable, they're annoying and can stop legitimate programs running properly.
KASPERSKY INTERNET SECURITY Review
With an uncluttered design. Kaspersky Internet Security will suit those who want to protect their devices without being bombarded with endless settings and jargon.
It consistently performed exceptionally well in independent malware tests, detecting 99.53 per cent of all malware over the past year. Equally impressive is that it didn't produce a single false positive during this period. Having your security suite stop genuine programs from working properly can be infuriating and confusing, so it's good to see Kaspersky scoring so highly here.
Kaspersky Internet Security comes with a decent range of extras. The VPN lets you browse anonymously and comes with a 300MB data cap per day. Although this isn't enough to let you have it turned on all the time, it's useful as a precaution when using public Wi-Fi. Unlike paid for VPNs, you can't choose the location of the VPN server you connect to (in our tests, we were consistently connected to a server in Germany).
You also get a password manager. This needs to be downloaded as a separate program, but installation is quick and it also offers to install extensions for all major browsers. It works on iOS and Android devices, and you can install it on as many devices as you like.
Other extras include warnings if programs try to use your webcam without your permission (see the setting in the screenshot below), as well as a PC clean-up tool similar to CCleaner.
With excellent malware detection, no false positives and a range of useful extras, Kaspersky continues to be our security suite of choice.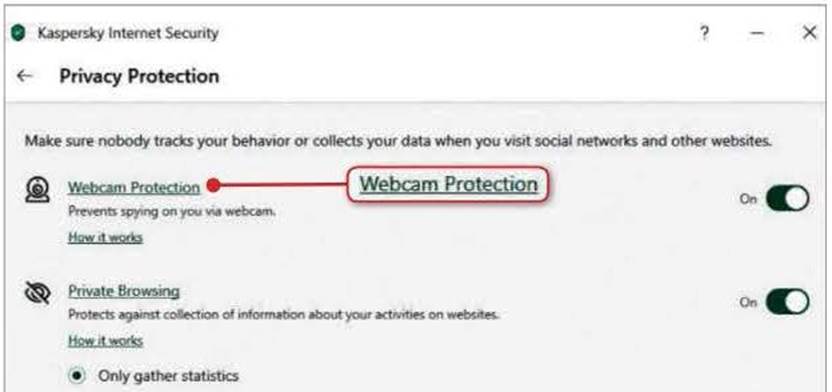 Kaspersky offers extras such as a warning if your webcam is being used to spy on you
BITDEFENDER INTERNET SECURITY
Bitdefender blocked slightly more malware than Kaspersky (99.93 per cent), but this good work was undone by lour false positives, which is why it gets silver, not gold.
In a bid to appeal to novice users, it comes with an Autopilot tool that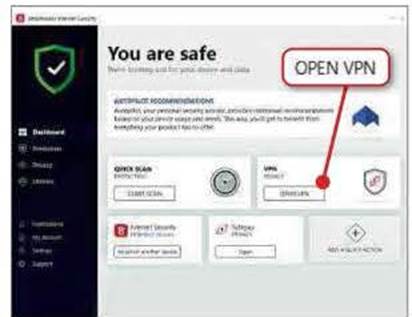 Bitdefender includes a VPN. though you only get 200MB data use per day
recommends settings based on how you use your computer. Like Kaspersky, it also has a VPN (see screenshot below), albeit with a smaller 200MB daily allowance. As expected, you can't choose the location of the VPN server you connect to, so it's no good for unblocking specific content. You can upgrade to unlimited VPN data and a choice of VPN servers.
Continuing the privacy theme, Bitdefender will also warn you if a program or website tries to access your webcam or microphone.
The suite blocks websites from tracking your activity, while the Safe Files tool attempts to combat the threat of ransomware. Files you mark as being important (such as your photos and documents) are added to a watch list, meaning they can't be altered by new programs without your permission.
Do i need antivirus software if i have windows defender??
Windows Defender has improved over the past few years, detecting 99.57 per cent of threats in tests. However, during this period it also misdiagnosed no less than 219 genuine programs as malware – nearly three times more than that of the second worst in our tests. Trend Micro. It also can't match the breadth of features in the paid-for security suites. You could create a DIY security suite (choosing other programs to increase your protection online), but it's not as convenient as having everything under one roof.
So while you can rely on Windows Defender to protect you from viruses, its high false-positive rate and lack of extra features mean it's no substitute for a full security suite.
NORTON 360 DELUXE
Norton also scored highly in malware detection with a 99.63 per cent success rate. False positives have been a problem, though, with 55 genuine processes misdiagnosed as malware. That said, in AV-Comparatives' most recent report (Jul-Aug 2019), it only had four false positives, so Norton seems to be fixing this problem.
Norton 360 Deluxe comes with a VPN. Unlike that of Kaspersky and Bitdefender, however, there's no data cap, so you can leave it switched on permanently. You can also choose server locations in different countries, allowing you to view websites that are blocked in the UK.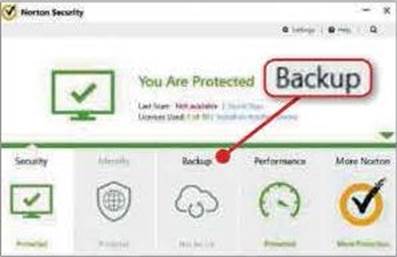 Norton 360 includes 50GB of online storage for your backups
The suite includes 50GB of free online storage, letting you securely back up your photos and other data (see screenshot left). However, this is a mixed blessing: when it comes to renewing your Norton subscription, you'll be faced with shifting your backup elsewhere if you decide to switch to a cheaper service. And with the second year's subscription rocketing. It's likely you will want to switch if you can't negotiate a discount.
Other features, such as the SafeCam tool that prevents unauthorised use of your webcam, wrap up what is a comprehensive security suite.
BEST OF THE REST
McAfee Total Protection
McAfee has performed poorly in malware tests in the past, but it's on an upward trend, with its Total Protection suite stopping 99.43 per cent of malware.
False positives were high at 33 over the past year. Bul, as with Norton, it fared well in the most recent AV-Comparatives test with just three false positives.
McAfee offers a big discount on this 10-device, one-year subscription, making it cheaper than the single device version.
We suspect McAfee knows the more devices people install it on, the less likely they are to switch to another suite. However, you'll be paying a lot if you can't get a discount when the first year is up.
There's no VPN. but it does have a password manager and secure vault.
Trend Micro Internet Security
Although Trend Micro came second in malware detection (blocking 99.83 per cent), it struggled with false positives and wrongly detected 76 programs as malware, which was significantly more than the other suites.
Beyond detecting malware, Trend Micro includes features such as parental controls and a PC clean up tool that speeds startup times and recovers hard-drive space.
The suite also attempts to boost your privacy on social media by recommending changes to settings for your Facebook and Twitter accounts.