bit.ly/fighter476
Min requirements: Windows 7/8.1/10 File size: 60.4MB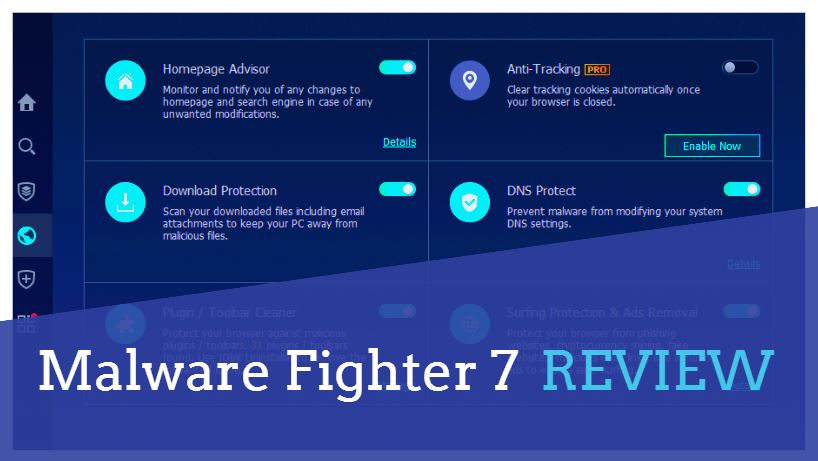 There are so many different types of malware out there that it's possible for your PC to become infected even if you have an up-to-date antivirus program installed. Malware Fighter can run alongside your existing security solution, delivering a useful second line of defence without clashing or getting in the way. It can detect and remove various PC threats including malware, ransomware and cryptojackers.
You can run a full scan, smart scan (checks the critical sections of your system) or a custom scan (drag and drop a file or folder to the window and it will check it for you). The real-time protection includes Network, File, Startup and Process guards, any of which can be toggled on or off depending on your needs.
The program also offers a Browser Protect section that prevents unwanted changes to your browser's homepage and search engine, and scan downloaded files and email attachments before you open them. It can also remove unwanted plugins and toolbars, and stop malware messing with your DNS settings.
The biggest improvement in the latest free version of Malware Fighter is performance. lObit says first-time full scans run at least 63% faster than in the previous release. The update can detect more threats, and is better at blocking pop-up ads and cryptocurrency miners.
The paid-for Pro edition offers a second scanning engine from Bitdefender, an improved web-camera guard to prevent malware from spying on you and personal data protection, which stops snoopers accessing your sensitive data.
MINI WORKSHOP | Keep your PC safe with Malware Fighter 7
1 Check for threats with Malware Fighter by clicking the Scan button in the middle of the screen. A Smart Scan will initialise and you can pause or stop it at any time. D If a threat is found, you'll be able to use the drop-down box to take appropriate action – remove it, ignore it, add it to a whitelist or open the file's location. 2
2 Hover your mouse over any icon on the left to reveal the sidebar. From here, you can run a choice of scans, 1  manage the Browser Protect settings 2 and access the Security Guard options. 3 Clicking the button in the top-right corner opens a sidebar showing the program settings 4 and lets you configure the software.
3 The Browser Protect module can stop malware changing your homepage or search engine, 1 and prevent it from modifying your DNS settings. 2 It will also automatically scan all downloads and email attachments to ensure they are safe to open. 3 Surfing Protection and Ads Removal 4 keep you safe from phishing and cryptomining.