As everyone has been pointing out to Apple, wireless earphones look a bit weird and are rather easy to lose.
Wireless headphones, on the other hand, make a lot more sense: they're big enough to look after themselves, and you avoid the annoyances that come with trailing wires, including the 'microphone effect', where accidentally touching the cable makes a booming noise in your ears.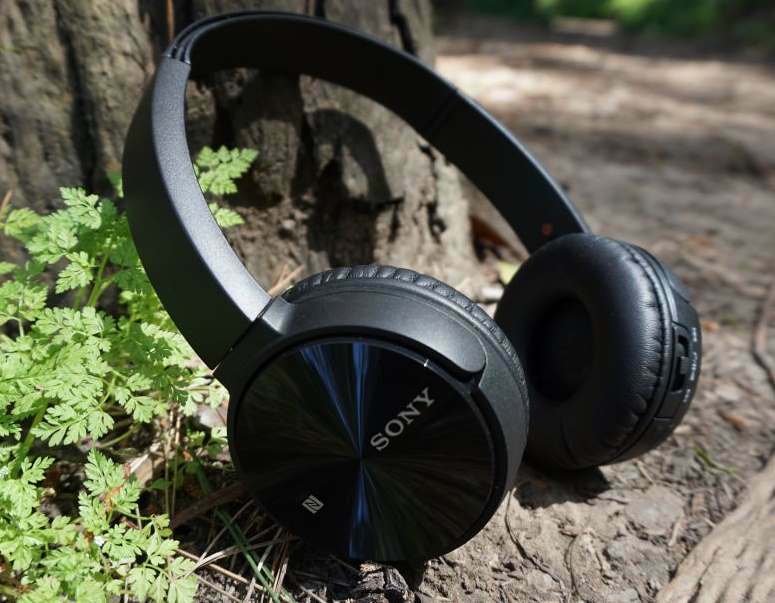 The downside is that they can be more expensive and sound worse than wired cans. Sony's MDR-ZX330BT do a pretty good job of avoiding both pitfalls.
Although the midrange and high frequencies weren't very clear at low' volumes in our tests, turning the sound up gave us decent audio quality.
Bass wras a bit muddy – not well articulated, as hi-fi buffs would put it – so dance music fans might want to look elsewhere.
Enhanced Bluetooth APTX encoding isn't supported, but not all devices offer it anyway (Apple's don't) and you'd be unlikely to hear the difference in headphones at this price.
They look reasonably smart and they're made almost entirely of plastic, which means they're very light. Along with the generous padding, this also makes them comfortable to wear.
It was only when folding them up – a useful feature for travel – that we felt a bit concerned about their sturdiness.
There are control buttons on the right-hand earpiece and a mic for phone calls, but no jack for use with non-Bluetooth devices.
The battery, which recharges via USB, promises to last about 30 hours, which is longer than some.
VERDICT:
Best price
Sony MDR-ZX330BT Review
You wouldn't mistake them for the very best headphones, but long battery life and reasonable sound quality make these a decent buy.
Add your review
|
Read reviews and comments
Best Sony MDR-ZX330BT prices ?
$

99.95
5 used from $59.95
3 new from $92.44
in stock

MORE DEALS

ALTERNATIVE:
Marshall Major II
Also a bit flimsy, but these Bluetooth headphones have a cable too and sound fine.
SPECIFICATIONS
On-ear headphones • Bluetooth • NFC One-touch • Microphone • 30-hour battery • MicroUSB charging port • 30mm drivers • 20-20,000Hz frequency response