You wait ages for a cheap tablet, and then two come along at once. We reviewed the EE Jay, which looks a bit like an iPad mini 2 but costs just over half as much. It was all right at first glance, but with a lackluster screen, sluggish response, the dated 5.1 version of Android and substandard cameras, it didn't impress us much.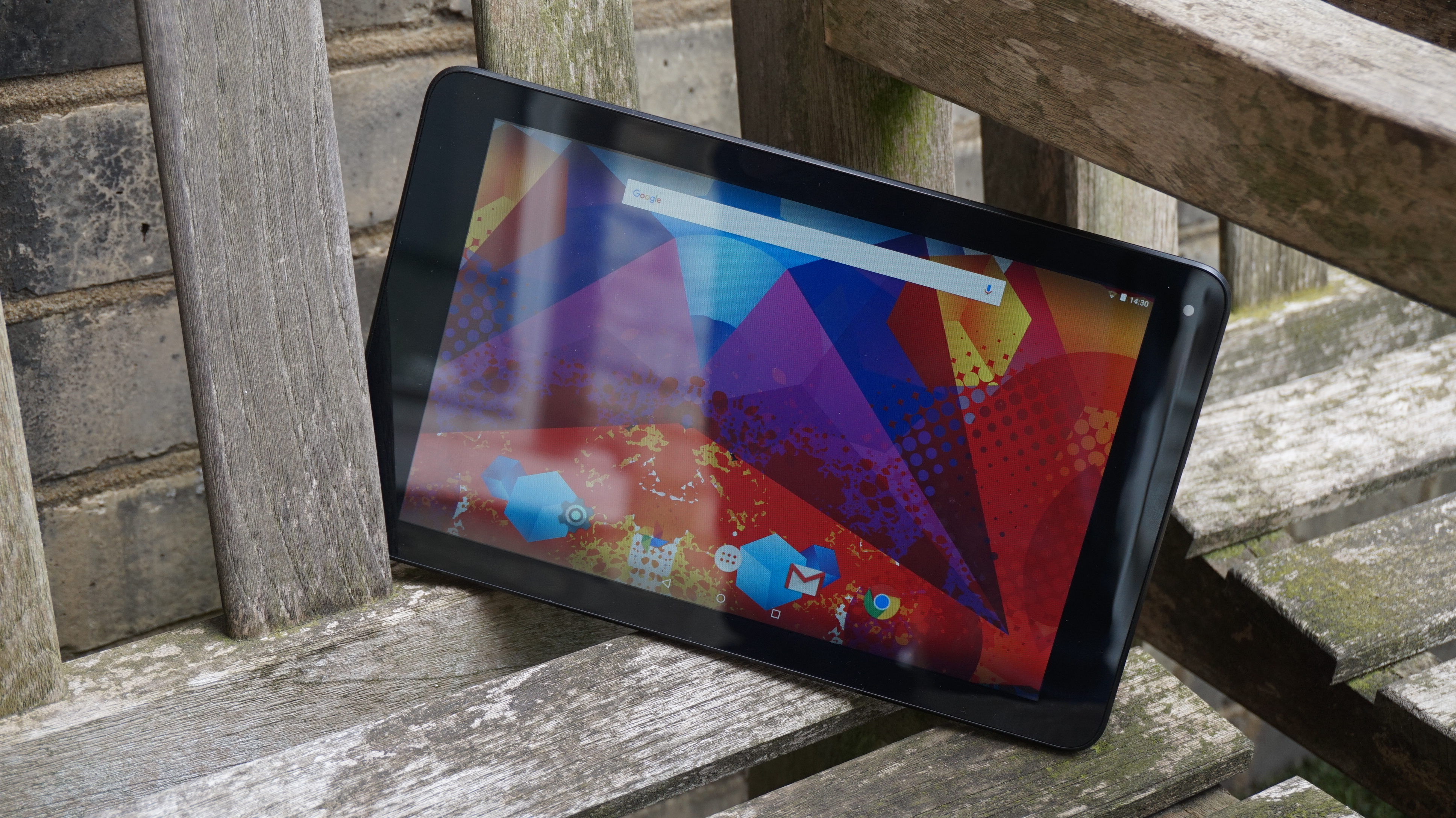 Now, here's a model that matches the bigger and pricier iPad Air for size, but costs even less than the EE Jay.
It's cheap and looks fine, but browsing is slow and the screen isn't bright enough
Alba has been producing affordable audio-visual products since the 1920s, and now sells exclusively through Algos. The tablet has a soft-touch plastic case that creaks alarmingly if you twist it, so it might not be the sturdiest choice for kids, even if you wrap it in one of the two garish and ill-fitting silicone covers supplied. That said, it's not the worst built tablet we've seen and it looks the part, with buttons and ports positioned along one edge (see image below). However, it's a bit thicker and heavier than most tablets.
The 1.3GHz Mediatek processor is faster than the one in the EE Jay, and was nearly on a par with the Amazon Fire HD 10 in our tests. 3D gaming is beyond it, but 2D games like Angry Birds were possible. Web browsing was a jerky experience and could become annoying. A microSD slot lets you add to the 16GB of built-in storage (cards cost around £10), but again the software installed is Android 5.1 Lollipop, which doesn't let you use the extra space space for storing apps like Android 6.0 Marshmallow does.
The widescreen display has good contrast and is visible from wide angles, but its coarse 1200×800-pixel resolution isn't ideal for reading text. That wasn't so noticeable when watching video, but we found poor color reproduction and limited brightness a problem – the tinny built-in speakers didn't help either. There's a camera on the back, but the less said about its picture quality the better.
An 8in version of the tablet is also available with the same resolution, which will look sharper at that size.
It's otherwise similar, and although we haven't tested it, it could be a better deal if you don't need a big screen. The catch is that battery life falls to a quoted five hours. The 10in model lasted us 11 hours 30 minutes of video playback, which is impressive.
Alba 10 inch tablet SPECIFICATIONS
10.1in 1200×800-pixel screen • 2-megapixel rear camera • 0.3-megapixel front camera • 16CB flash storage • MicroSD card slot • 80211n WS-R • Bluetooth 4.1 • 3G/4G • 266x166x103mm (HxWxD) • 568g • One-year warranty
Alba 10 inch tablet VERDICT:
It's not a great tablet but for the money it is at least functional Beyond occasional use. we'd recommend spending more
Alba 10 inch tablet ALTERNATIVE:
Amazon Fire HD 10
Now available In silver aluminium, but this tablet still only uses Amazon's software, making it very restricted