Shashank Sharma is convinced that we're in the 'decade of rolling release distributions', as he tries his hands at a young Gentoo derivative…
Redcore Linux 18.01 review: In brief…
» A Gentoo based Live-installable distribution that aims to bring Gentoo's power to home users. It features an impressive array of default applications that should suffice for most users. The project is quite young, but being actively developed and improved. If you want the power of Gentoo. but not its drawn- out installation. Sabayon is a popular and established derivative.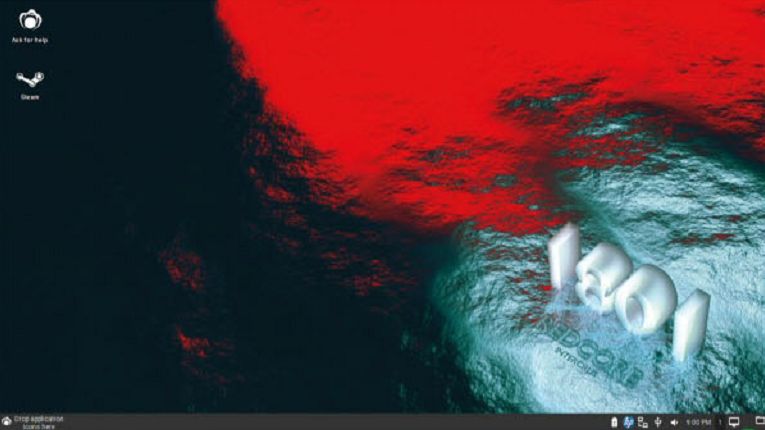 Among those of us who run rolling release distributions. Gentoo and Arch Linux remain a favourite. This is because of how much you're able to shape the distribution to your liking. The only downside to these distributions is the installation, which can sometimes last days, depending on your setup. The Live-installable Redcore Linux offers all the benefits of Gentoo without any of its learning curve.
Available only for 64-bit architecture, the 3GB ISO offers users the choice to boot into a LxQT desktop or use Openbox window manager instead. Apart from these, the distribution's desire to be memory efficient is also evident from its set of default applications. With the exception of LibreOffice, the distribution features alternatives for most other applications, such as Qupzilla browser and Trojita email client. Annoyingly though, the distribution insists on a 20GB partition if you decide to install it to disk.
Redcore Linux 18.01 Review: Gentoo for the masses
Although a relatively new project itself. Redcore has a long history with Gentoo. The project is a continuation of the now-defunct Kogaion Linux, which was based on Sabayon, but later switched to Gentoo as its base. Redcore aims to bring the power of Gentoo to the masses and is aimed at desktop users.
Unlike its source-based parent. Redcore hosts its own repository of binary packages. Since the distro is
With the latest release the project has revised its minimal RAM requirements and can now function with only 1GB of memory.
intended for home users, you won't find any server applications or tools, such as Apache or MySQL in the software repository. The limited offerings in the repository enables the developers to focus on ensuring performance and quality of the software.
You can login to the Live environment using redcore as the username and password and begin the installation by double-clicking the icon on the desktop. The Calamares installer is straightforward and enables you to resize partitions on the disk. The installation took a long time. While you can continue using the Live environment during the installation, the 25-minute install time is ridiculously high.
Redcore also differs from other distributions in its choice of default applications. Since it's designed for everyday home users, it ships with internet, multimedia and office tools. But also on offer are exotic tools such as a password manager. Fontforge, Tv-Maxe and vidcutter.
Even though Tv-Maxe supports over 100 channels in its default configuration, we couldn't get it to stream any. Another flaw is its graphical software management tool, Sysiphus- GUI. Admittedly in active development. Sysiphus is a wrapper around Portage. and can be used to add or remove software. It's simplistic in design but unreliable, and frequently crashed during our tests. Thankfully, you can use portage on the command line to manage software without any issues.
One major new feature with the current release is that Samba share is enabled by default on Redcore and you can share folders over the network with just a click. A lot of effort was also put into providing a uniform look for the various GTK/QT applications.
While Gentoo remains one of the best documented Linux distributions. Redcore instead offers a sparse wiki, with instructions on installation and some system administration tips.
Although well intentioned. the distribution has its task cut out if it hopes to compete with the likes of Sabayon and Manjaro, which are user- friendly rolling-release distros with many stable releases under their belts.
Redcore Linux 18.01 review: Verdict
Developer: Redcore Project
Web: https://redcorelinux.org/
Licence: Various
Rating 6/10
» With its choice of default programs, Redcore is an impressive Gentoo derivative that holds a lot of promise.
Redcore Linux 18.01 Review: Features at a glance
Gentoo base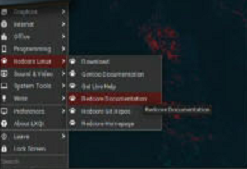 Unlike Gentoo, the distro features a vast collection of default applications, but is still fast and responsive.
Esoteric tools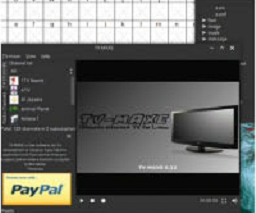 Redcore includes Tv-Maxe and Fontforge, used to watch TV channels and create fonts, respectively.