John Archer enjoys an OLED TV offering beefier picture specs for Less money
PRODUCT:
55in 4K OLED TV with Ambilight
POSITION:
Philips' second OLED TV at the top of the brand's range
PEERS:
LG OLED55B7; Sony KD-55A1; Panasonic 55EZ952
Philips' debut OLED TV, the 55POS901, was a bit of a belter. It combined OLED's traditional contrast, viewing angle and colour strengths with Philips' powerful video processing and Ambilight technology to impressive effect. The good news is that by doing things a little differently, the brand's new 55POS9002 OLED display is even better…
Philips has ditched its OLED soundbar for integrated speakers
Flip the remote over to use its QWERTY pad
First impressions of this well-priced 55in model, though, are mixed. Once you've got it screwed onto its remarkably slim open-frame stand it looks very pretty with its thin bezel and metallic feel. What's more, this being a Philips TV you get the added design benefit of Ambilight, which here sees colored light spilling from the set's left, right and top edges. However, you can't help but notice while attaching the TV to its centrally mounted stand that build quality seems uniquely flimsy for an OLED. The screen doesn't weigh much, there's a lot of plastic tucked away here and there, and that bar-style stand flexes and bends all over the place until you've got it fastened in. Just as well that when it's all screwed together it actually never feels like it's going to wobble or fall over.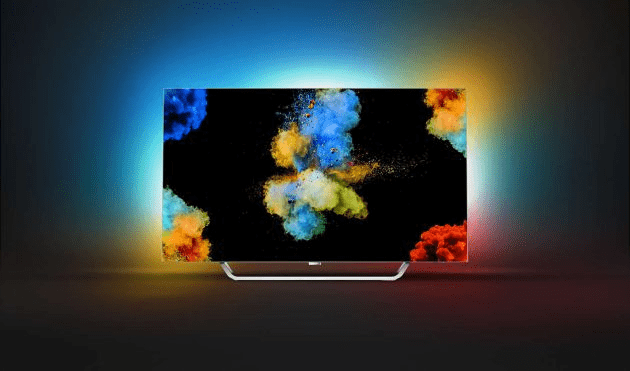 Connections include four HDMIs (all HDCP 2.2-enabled), three USBs, plus wired and wireless network options. This is par for the premium TV course these days, and it's nice to see Philips not limiting the capabilities of any of the HDMIs this time around.
The 55POS9002's remote certainly is not par for the course, thanks to its two-sided approach that places a full QWERTY keyboard on one side, and normal remote buttons on the other.
The handset is a weighty, well-built item, but unfortunately its main navigation zone on the normal side is seriously fiddly to use, resulting in numerous accidental wrong presses. I find it pretty stressful.
The TV's 4K screen supports the HDR 10 and HLG variants of high dynamic range, but not Dolby Vision. And apparently Dolby Vision can't be added via firmware.
While we're on the subject of stuff the 55POS9002 can't do, it also can't play 3D content in the passive or active formats.
So the TV is missing a trick or two, but does carry a couple of significant new ones. First, its Android TV smart system will be joined by Freeview Play, providing the set with access to the catch-up TV services of all the UK's main terrestrial TV broadcasters via a forward/backward electronic programme guide. This will be a nice addition to Android's rigid infrastructure and catch-up shortcomings.
The other key new feature introduced is a 'P5' picture processing engine. This supposedly boasts 25 per cent more power than any previous Philips engine, and melds what used to be three separate chips into a single unit able to deliver no less than 26 separate picture processing features in a new, more logical order. All in the name, of course, of even better picture quality than the brand has delivered before.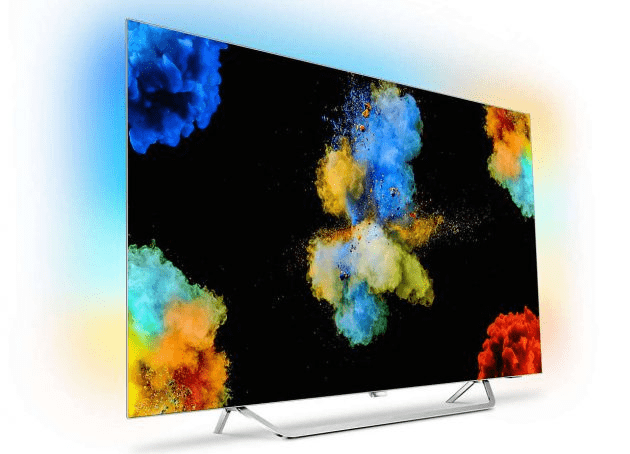 The P5 part of the processor's name comes from the way it tackles five different parts of the picture: motion, contrast, colour, sharpness and adaptation to different sources – including, particularly, HDR material.
A change of tack
Combining this step-up silicon with the latest OLED panel design yields seriously good results; pictures that are not only gorgeous, but which seem to represent a sea change in the way Philips is approaching TV imagery.
The thing is, up to this point Philips has generally had an aggressive attitude when it comes to optimising the performance of the individual elements that go into making a TV or movie picture. Colours have tended to be pushed that much richer and more vibrant than those of any other TV; sharpness levels have been ramped up to look that bit sharper; motion processing has tried to deliver that bit more fluidity than rivals; contrast has been pushed to ground-breaking extremes… you get the idea.
The 55POS9002's pictures, however, are defined not by their aggression but by their naturalism.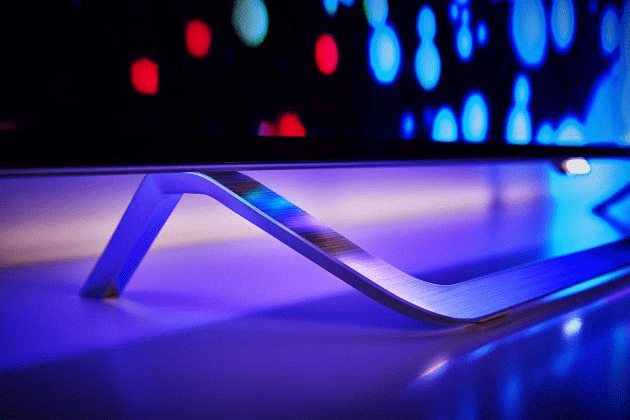 This is particularly evident in the set's approach to black levels. Intensely dark scenes in TV torture test Arrival (Ultra HD Blu-ray) doesn't deliver quite such deep black level depths as one or two rival OLEDs, but do carry a greater sense of refinement and gradation over the subtlest of details in the darkest of corners.
And during these moments there's no sign of the black level 'jumps' you occasionally get with LG's latest OLED TVs – or any noise or vertical banding issues over details in dark areas.
Such stability and detail finesse will please serious movie fans who want to be totally immersed in what they're watching, without having to put up with constant reminders of what a particular TV tech is doing.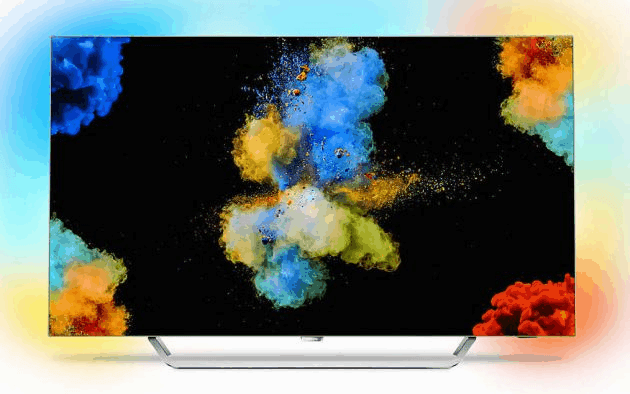 Philips' new-found love for naturalism is also clear with the 55POS9002's handling of sharpness and detail. Even using the default picture settings, with Ultra Resolution processing turned on, there's no sense of over-sharpened grain or edge haloing issues, something associated with past Phillips pictures. And the newly combined processing engine upscales HD sources with subtlety.
Pictures still look sharp. The TV paints the 4K details of Arrival's alien and human environments with precision. It's just that it doesn't try to oversell its resolution advantage, only working to give you the maximum impact from the real pixels available in the content.
Then, as noted earlier, there's the 55POS9002's gentler approach to colours. Philips' typical, highly dynamic colour rendering feels more reined in here, not because it has to be due to any technical shortcomings with the OLED panel, but again because the brand seems to have deliberately decided to play things that way. The result is a mixture of natural tones with finessed blends, even during tricky sequences such as those in Arrival's control room and university scenes.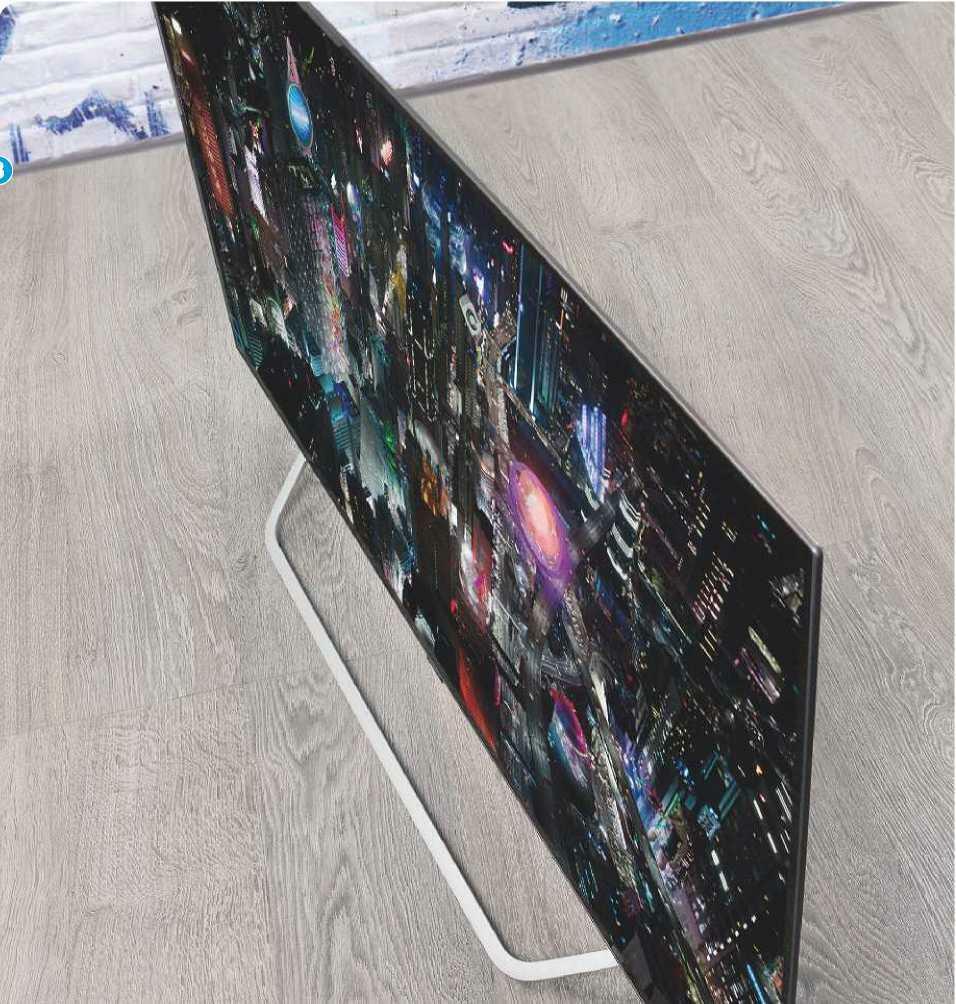 Overall I came away from the 55POS9002 feeling that it was delivering the most consistently immersive and natural-looking images I'd seen from a TV outside of Panasonic's more high-end 65EZ1002.
Dampening down dynamism
There are prices to be paid for this naturalistic approach. HDR content from Arrival and other Ultra HD Blu-rays isn't as explosively dynamic as you might wish for, particularly compared to LCD TVs, even using the brightest and most satisfying Movie preset (which measured 740 nits on a 10 per cent HDR window). But some will find the slightly constrained feel more than tolerable in return for the set's balance and nuance.
Colours don't have the volumes and intensity they do on some rival OLED and especially LCD models, and some tones looked a bit off using the default colour settings.
'Combining improved silicon with the latest OLED panel yields seriously good results – pictures are gorgeous'
Certainly, I found skin tones looking their best with the colour temperature switched to Normal rather than the default Warm setting you get with the (most useful) HDR Movie mode engaged.
Again, though, the 55POS9002's subtlety, freedom from any marked HDR colour striping, and the consistency of its colour handling across all types of content is a fine pay off for the slightly reduced dynamics.
On the motion front, some of Philip's' provided motion processing options – even most of them, really – tend to overcook things as usual. There is a new Movie motion mode, though, that offers a calmer, more considered approach, and which retains a cinematic degree of judder while suffering scarcely any processing side effects. And the TV can easily make everyone look like they're skating on ice, if that's what you really want.
All these examples prove that while Philips may have dialled down the drama for the 55POS9002, it's upped the sense of authenticity. The result is a more consistently engaging image.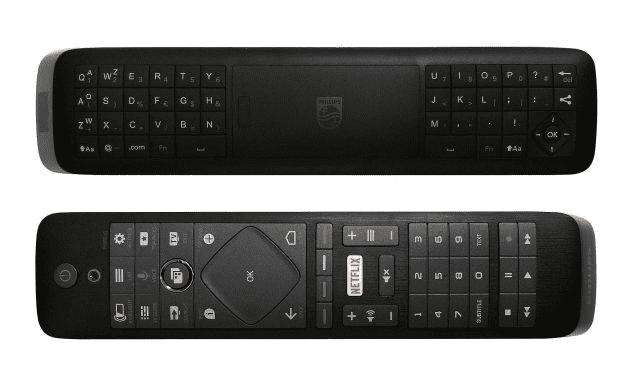 A final point to make about the set's pictures concerns their measured input lag figure (input lag being the time it takes a TV to deliver image data received at its inputs). This averages out at 35ms across all 4K and 2K inputs, and is very decent for such a processing-intensive TV.
It sadly prevents me from feeling able to blame the 55POS9002 for many of my unfortunate Battlefield 1 online 'incidents'.
A key difference between the new screen and Philips' OLED debut regards its audio. The built-in soundbar of before has been jettisoned; instead the TV uses a so-called 'triple ring' system to deliver more extension from its speakers in conjunction with a large woofer placed at the centre of the rear panel.
This triple ring approach doesn't, though, sound nearly as impactful, detailed or well spread as the previous model's soundbar. It leaves the midrange and bass elements sounding more muffled. That said, versus typical TV sound systems it's a solid audio effort, especially as there's no ungainly chassis vibration even when you're running it at pretty much maximum volume.
Daring to be different
The OLED space is suddenly awash with screens all vying for your home cinema buck. Manufacturers are therefore having to work harder to find something that makes their wares stand out – so it's handy that Philips has a long history of daring to be different. And not only is this 55in OLED more affordable than most, and carries Philips' usual Ambilight illumination tech, it has a picture performance that makes you sit up and take notice. Philips has surprised me by crafting a movie-watching experience that's less show-boaty but more beautifully immersive than any previous TV from the brand I can think of. Build quality and audio aren't knockouts, but you may not care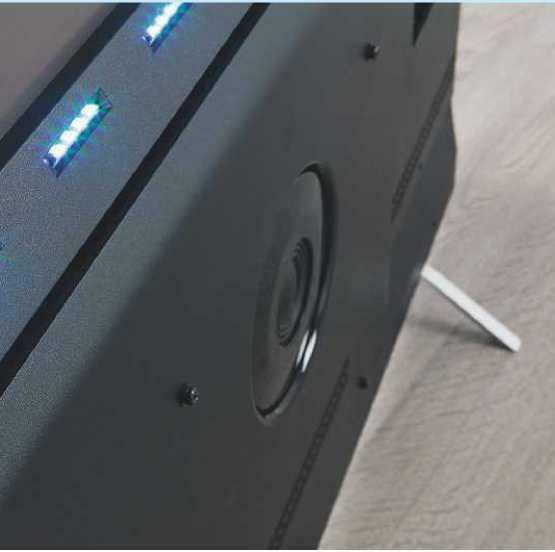 SPECIFICATIONS
3D: No 4K: Yes. 3,840 x 2,160 HDR: Yes. HDR 10; HLG TUNER: Yes. Freeview HD (Freeview Play) CONNECTIONS: 4 x HDMI inputs; 3 x USBs; headphone jack; Ethernet; optical digital audio output SOUND (CLAIMED): 30W BRIGHTNESS (CLAIMED): N/A CONTRAST RATIO (CLAIMED): N/A DIMENSIONS (OFF STAND): 1,230(w) x 715(h) x 4.7(d)mm WEIGHT (OFF STAND): 16.81kg
FEATURES:
Built-in Wi-Fi; USB multimedia playback; DLNA multimedia playback; P5 processing engine; Android TV and Freeview Play smart systems; three-sided Ambilight; triple-ring sound technology; HDCP 2.2 on all HDMI inputs; Perfect Natural Motion; Ultra Resolution; Micro Dimming Premium
Philips' new P5 processor tackles 26 different image elements
Ambilight LEDs adorn the top, left and right edges of the TV's frame
PARTNER WITH
SAMSUNG HW-MS650:
This single-enclosure soundbar (no subwoofer) still delivers a remarkably deep and controlled bass output, allied to high-fidelity, HDMI switching and a no-nonsense, premium design.
Verdict:
While the 55POS9002 isn't the showiest OLED TV in town, it's unexpectedly natural and refined pictures, plus affordable price, will win it many AV fans.