Editor choice
NURAPHONE Review: Ear's an idea
NURAPHONE Review
These over-ear/in-ear hybrid headphones 'profile' your unique listening response to deliver a personalised performance. Benny Har-Even admires the science
These aren't your usual over-ear headphones…
WHILE MANY OF us tend to form a personal relationship with our kit after we've used it for some time, these innovative headphones from Nuraphone look to do so right from very first use. Their unique feature is that they offer a sound that's completely personalised to the individual listener. For your ears only, as it were – Q would be impressed.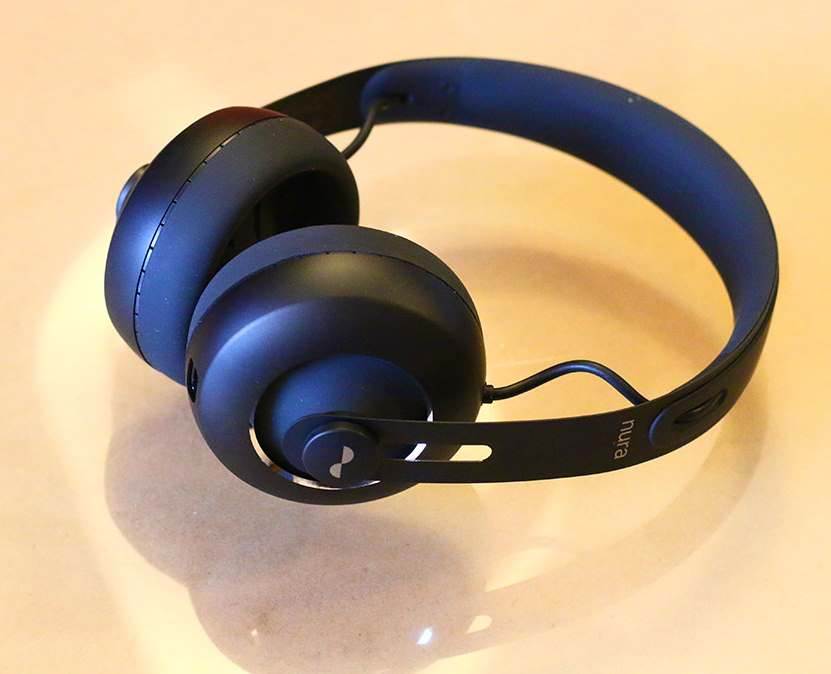 While the Nuraphones look like regular over-the-ear headphones, the magic is inside earbuds inside the earcups. Place the headphones on your head, with the earbuds burrowed into your lug-holes, run the Nuraphone app via Bluetooth, and microphones measure tones reflected by the cochlea (inner ear). In conjunction with some clever calculations, these are used to create a sonic map of your ears. The output of the Nuraphones is then adjusted to match.
The profile takes minutes to create and you can have three profiles per device. I tested extensively against my son's profile and most of the time we preferred our own.
The headphones are light but sturdily built and the padded headband and soft silicon pads prove comfortable. However, the earbuds did make their presence felt, meaning long-term listening became something of a problem. Personal experience here may vary.
Baby steps
Does this futuristic approach to personal listening actually work? The answer is 'yes'.
As Baby walks the streets in the opening sequence of Baby Driver (Blu-ray) with Bob & Earl's Harlem Shuffle on his headphones, Edgar Wright's sprightly direction echoes every musical phrase with a visual cue and the Nuraphones are the perfect partner for this. The sound is clean and fulsome, and there is so much energy to the rhythm and the horn blasts that I wanted to get up and do a little shuffle myself. There is plenty of detail, too, enabling you to lose yourself in the atmosphere of the scene, even with the Atmos mix being folded down into stereo.
As the film moves into the next track, Egyptian Reggae, plucked strings sound rounded and forceful. Dialogue is clear and weighty, making listening effortless.
To compare, I switched to my reference B&W Wireless P7s – and the Nuraphones had the edge. A case in point is when Baby orders a coffee; on the Nuraphones the sounds of the barista's machine in the background was distinctive, while on the B&Ws it was buried deeper in the mix.
For music, the sound is balanced, with outstanding separation of instruments and good timing. Listen without your profile, though, and it loses its panache considerably.
These don't have active noise cancelling, but do create a decent sense of isolation.
The sides of the earcups act as Play/Pause controls and activate a so-called 'Immersion mode', which essentially provides a bass boost that can be tailored to your liking via a slider on the app.
As wireless cans, they offer an aptX Bluetooth connection. AAC is also an option for Apple iPhone users. A 1.2m wired cable is available, but as a accessory.
Trick and treat
The unusual sensation of the earbuds takes the shine off these a little, but the trick tech works well and in sonic terms (post-profiling) the Nuraphones are among the best I've ever heard at this price. Worthy of your consideration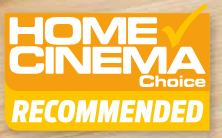 VERDICT
NURAPHONE Review
Not the comfiest of cans and you'll likely pay extra for additional cable options, but these impress with music and movie content.
Add your review
Where to buy?
& Free shipping
Last update was on: 2021-02-28 12:00 am
Over-ear/in-ear hybrid cans with 'profiling' function
position: Nuraphone's debut product
PEERS:
Bose QuietComfort 35 II;
SPECIFICATIONS
DRIVERS: Unspecified DESIGN: Over-the-ear/ in ear FREQUENCY RESPONSE (CLAIMED): N/A SENSITIVITY (CLAIMED): N/A ACTIVE NOISE CANCELLING: No BLUETOOTH: Yes. aptX; aptX HD IN-LINE CONTROL: Yes. Via cable supplied separately WEIGHT: 329g
FEATURES:
Lithium-ion battery (20 hours claimed); external microphone for phone calls; USB-A charging cable provided; aluminium earcups; touch buttons (Bluetooth mode only); carry case provided; iOS/Android app
Was this article helpful?