PASSWORD MANAGER – NordPass (desktop version). nordpass.com
Min requirements: Windows 7/8+/10, macOS or Linux File size: 8MB
We all have so many online accounts these days that it can be difficult to keep track of which password we used where. You can use your browser to store login details, but that's far from safe. To keep your logins completely secure and prevent them from falling into the wrong hands, you ideally need a password manager.
There are already plenty of options to choose from and now, the team behind the popular virtual private network NordVPN has created its own. We looked at the mobile app in last issue's Best Free Apps section, but the new desktop version works slightly differently and offers additional features.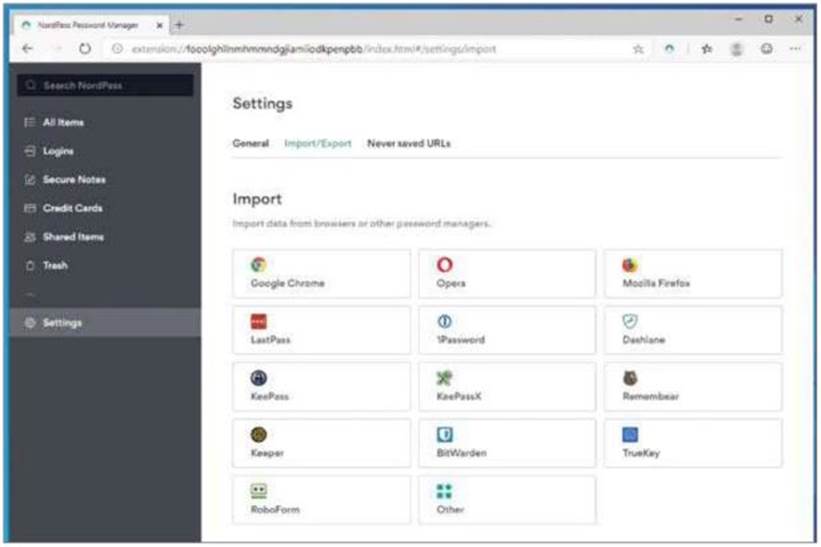 NordPass is a paid-for service – prices start from $2.49 (£1.86) a month for a two-year plan. The more limited free version comes with NordVPN or NordLocker, which we covered last issue. NordLocker itself is free, so sign up for that, then use the login to get NordPass. The password manager is available for all major browsers – Chrome, Edge, Opera and Firefox, as well as iOS and Android, which we named our 'App of the Fortnight' last issue.
NordPass stores your credentials in a secure vault and offers optional two-factor authentication (2FA) for additional protection. The program stores your existing passwords (it can even import them from other password managers), automatically fills them in for you and suggests strong ones when you're signing up to a new site. It can also store private notes and credit card information.
The paid-for version of NordPass works across up to six devices and lets you share logins with trusted contacts. The free version limits you to one device and has no sharing option.
MINI WORKSHOP – Securely manage your logins with NordPass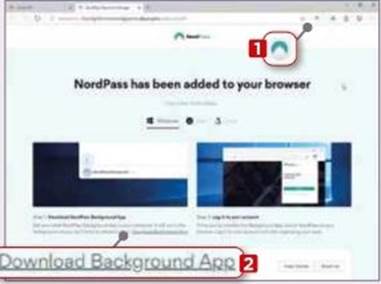 1 Log into the NordPass site and go to the downloads page. Click the Download button, select the correct extension and follow the instructions to install it. Once it's installed, click the NordPass button in your browser, 2 then download and install the Background App 3 from the page that opens.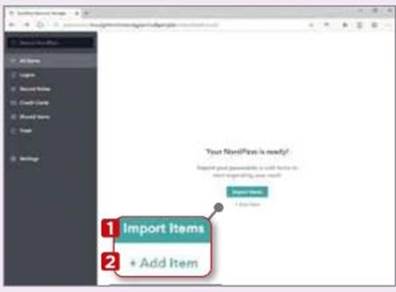 Enter your email address in the box. A six-digit code will be sent to you. Type this into the box, then enter your password and click the Unlock NordPass button. The vault will open. You can import items 1 from your browser or an existing password manager, or add them manually. 2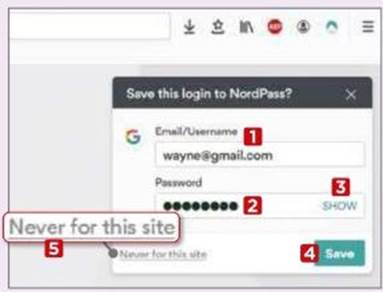 When you log into a new site, NordPass will spring into life and offer to save the email or username 1 and password for you. 2 Clicking Show 3 reveals the password so you can check it's correct. Click Save 4 to add it to NordPass or click 'Never for this site' 5 if you don't want the login details stored.