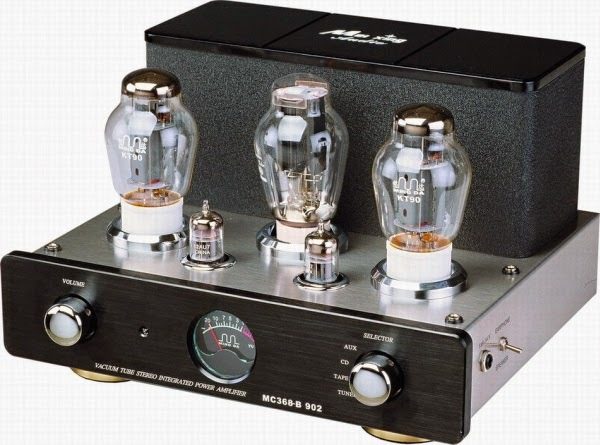 David Price lounges around to the soothing sound of Ming Da's new Piccolo integrated valve amplifier
Remember the seventies? Early on in that decade we saw a wave of new Japanese products begin to appear in the shops and on our roads. The result was that by the end of the decade, Honda, Datsun, Sony and Panasonic were household names and everyone who bought them couldn't praise them enough.
This same thing is now happening with China. It's a work in progress I grant you, but some companies have an excellent track record and Mei Xing is one. It's the manufacturer behind the Ming Da brand name, located in an historic village on Qi Ao Island, which is near Hong Kong. Almost a quarter of a century old, its founder and chief designer says that it has always specialized in valve amplifiers. The company has done high-quality OEM work for several big brands, and is now reaching out to the world under its own name.
Ming Da makes a dizzying range of products, from the titanic two-box Ming Da Dynasty Cantabile-Grandé MC998-A, down to products such as this small, cute-looking Piccolo (MC368-B902). Perhaps this is part of the problem because customers end up bewildered; I would argue that it needs to hone this down to a sensible size. The upside is that the budget products such as this share economies of scale, and would not be as good if the company wasn't so prolific. Looking at the Piccolo, you can't help but be surprised by the build quality. There are no sharp edges, no gaudy finishes or awkward graphics, and the chunky controls work well, rather like fifties British kit. The one concession to fashion is the little level meter inset into the fascia – some may not like this as it doesn't have an appropriately retro look, but it is handy because you can get a sense of how near you're running the amplifier to its limit.
Using two KT90 beam pentode power valves running in single-ended mode, two 12AU7 input valves and a 5U4G(274B) rectifier valve, the amplifier produces a claimed 18W of Class A sound. It also sports a headphone socket, three stereo inputs via RCA connectors, and an infra-red remote volume control. As with all valve amplifiers, the quality of the output transformers is critical, and so Mei Xing hand-winds its own, rather than buying them in from another company. Those fitted to the Piccolo seem quite large for the size of the amplifier. All internal connections are hand wired and soldered, using point-to-point topology for the shortest signal paths. The UK importer specifies a specially updated 5U4G rectifier valve, for better longevity and superior signal-to-noise ratio.
Those that are looking for a good all-rounder with a decent amount of power and the ability to work across many types of music will find themselves disappointed by the Ming Da Piccolo. In the same way that you would not buy a supercar to do the school run, this amp needs to be purchased by someone who knows the job it is intended to do – to make lovely, sweet music into a fairly sensitive pair of loudspeakers. It can handle a variety of programmer material, but with just 18W per channel it is never going to be the new king of rock.
With its limited output power, it is far better suited to rhythm and blues than drum and bass, for example. Cue up Goldie's Timeless and you're struck by all the amplifier's fine qualities, and then all of its not so fine ones. The opening few phrases are carried with great delicacy and a wonderfully sumptuous tone – sweeter and more mellifluous than you would hear from any transistor amplifier ever made. The lead female vocal is seamless, smooth and tactile. But when the fierce electronic percussion breaks, on a good solid-state amplifier all hell is let loose, but here it is not. The song gathers pace, but you're aware of compression, and then in comes the electronic bass line, and the Piccolo simply cannot do it justice. It's a bittersweet experience because you can hear the amplifier deal with the looped hi-hat and snare drum pattern brilliantly; it might be a little less biting than it should, but the timing is superb.
Move to something more sedate and beguiling, and the problems disappear. It's a revelation, with a breathtaking beauty to Heidi Berry's dark, sultry voice on Washington Square. The song is moody, atmospheric and has gentle filigree detailing, such as triangles and steel string guitars, sparkling away at the back of the mix. The Ming Da captures it all without so much as blinking; it's like water off a duck's back. It even has you gasping at the exotic way that it conveys the rich and resonant piano. On this song the bass line is gentle and doesn't tax the amplifier much, or throw it off balance like it does with the Goldie track and its swinging dynamics.
The same goes for more uptempo rock tracks like REM's Welcome To The Occupation. More demands are made of those KT90s and the output transformers downstream of them, but still the amplifier serves a very convincing rendition at modest listening levels. With the help of my reference Cambridge Audio Aeromax 6 loudspeakers' 90dB sensitivity, it is able to deliver a decently high volume before it runs out of steam. Even when it doss, it does so gracefully, simply not going any louder despite continued clockwise twiddling of the volume knob. Settle the amp a little lower at a good level where it's not sitting on transients and squashing dynamics, and there's a wonderfully beguiling rendition of the song. It focuses on the sweet sound of the crashing china boy cymbal of drummer Bill Berry, Michael Stipe's uniquely gritty, earthy voice and Peter Buck's plaintive Rickenbacker guitar. Tonally and texturally lovely, it's almost like it's telling you that you should forget about absolute power and just get into the groove!Having heard its command, Dave Brubeck's Take Five quickly finds itself on the turntable. This is a great track, but it can sound oddly fl at played on some systems and it does tend to be tough on the amplifiers that can't keep up. The Ming Da Piccolo has no such problem, playing it like it's a natural. From the rich golden sheen of the ride cymbal to the full-bodied, woody sound of the piano and the silky, smouldering saxophone, it gives a majestic performance. The recorded acoustic comes over as large, spacious and airy – the speakers seemingly disappearing into space. Inside this is the sound of jazz greats playing great jazz – it is clear that the piano is the most percussive instrument present as it rolls along in a wonderfully fluid way. The syncopation with the drums is magic, and the sax fl oats and soars above it all.
Again this amplifier is totally blameless, completely outclassing almost all of its price rivals on this sort of material. It sounds so sweet and sumptuous that I find myself wondering why anyone buys transistor amplifiers any more.The answer is soon delivered to me though, when I cue up my prized 1976 pressing of Elgar's Cello Concerto (Du Pre/Daniel Barenboim/Philadelphia Orchestra). Initially beautiful, giving a string sound as if from heaven itself, when the massed strings come in and the orchestra swells up the sound begins to compress. It's annoying because – showing many of the outward sonic signatures of a very expensive amp – the Piccolo lulls you into thinking it is a large and powerful performer. Then when musical 'heavy lifting' is required, it just falls short, and the only answer is to turn the volume down a little. Part of the 'problem' is that it just doesn't sound 'cheap', so you begin to treat it like something costing five times the price, then get frustrated when it isn't. The cure for this is to stay away from loud, dense programme material, and/or listen less loud, and/or get a smaller room. In fairness, my listening room is relatively big and not everyone would need to ask it to go up to such volumes as me.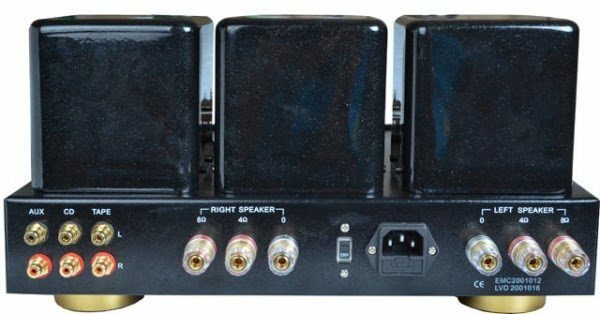 Brilliant but fl awed, is how I would describe the Ming Da Piccolo. To which I would have to add, "what amp isn't?" and also "what valve amplifier isn't?", too. So in all fairness, this is actually a superb little integrated providing that you keep it in its comfort zone; this done you will find you have something able to completely transcend normal expectations at the price. Match carefully with sensitive speakers, don't use it to power your next seventies disco party, and you'll have an extremely capable performer with change to spare.