Richard Stevenson wonders if he should go 5.1.4 or 7.1.2 with this nine-channel AVR. Read our Marantz sr7012 review.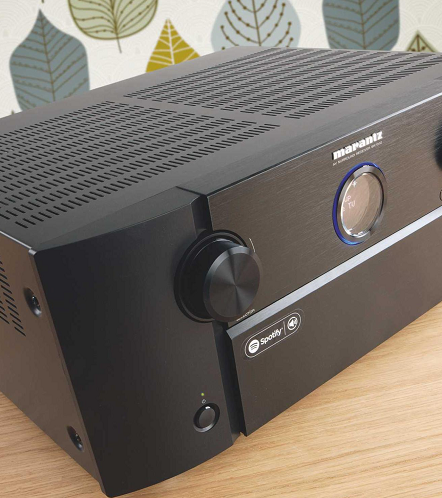 AV INFO
PRODUCT: Nine-channel 3D audio AVR
POSITION: Below the 11-channel SR8012, and Marantz's separates
PEERS: Yamaha RX-A2070; Denon AVR-X4400H; Onkyo TX-RZ1100
With Dolby Atmos, DTS:X and Auro-3D, Marantz's SR7012 is one of the latest receivers to boast this trio of sonic processing suites straight out of the box. One step down and cheaper than the brand's flagship AVR, could this model be the sweet spot for object-based audio value?
Well, sort of. With a suggested price ticket still knocking on the door of two grand (although you may find it for less at retailers), I was a little disappointed to see this AVR has only nine channels of amplification. If you are setting up for something like 5.1.4 or the Auro equivalent, it's good to go. To make full use of its 11-channel processing you will need an additional stereo power amp.
With that gripe out of the way, the rest of the spec sheet is AVR trumps gold. In addition to the headline processing, the SR7012 will get both DTS Virtual:X and eARC as firmware updates later this year. The former promises object-based height projection from basic 5.1 or 7.1 speaker setups; the latter delivers object-based audio data back down from your TV.

Audyssey's flagship MultEQ XT room EQ software is integrated, and for a £20 fee you can download Audyssey's MultEQ Editor app, too.
This gets you pretty much the full range of tools that were bundled as the much pricier Audyssey Pro Kit for installers.
For video, the SR7012 stocks an 8-in/3-out suite of HDMI 2.0 connections with Dolby Vision/HLG HDR passthrough (presumably okay with HDR10+, too). Should you still have legacy HD and even SD (tsk, tsk) sources, there is scaling to 4K from any video input.
Onboard amplification is touted at a very respectable 125W per channel (8 ohms, two- channel, 20Hz-20kHz), or an even more impressive 200W under a less rigorous measurement.
With a nod to Marantz's audiophile heritage, all nine channels use the company's Hyper Dynamic Amp Modules (HDAMs), as found on the brand's Reference series hi-fi separates. The circuit boards bristle with what Marantz describes as 'high-grade' components, and there's a Pure Direct mode that bypasses all but essential circuits for optimal performance.
The brand is still rocking that porthole front-panel design
Marantz's handset is easy to master
Audio credentials are enhanced by 32-bit DACs and decoding for any format from humble MP3 right up to DSD and other flavours of hi-res. Strip out the AV gubbins and the SR7012 would make a very fine stereo amplifier.
Bluetooth, Wi-Fi or hardwired Ethernet connections enable a strong slate of networked features, encompassing internet radio, streaming services, Apple's AirPlay and, via a firmware update in the first half of 2018, Amazon Alexa control. Which us brings us neatly to an interesting feature of the SR7012; full HEOS support. As HEOS is very much Denon's networked multiroom audio baby, could this move signify closer integration of the Denon and Marantz brands under their recent new owners Sound United? Discuss.
Familiar setup
The step-by-step connection wizard looks remarkably like the one we saw on Denon's AVR X6400H (HCC #280), and a similar penchant for either Dolby/DTS or Auro speaker configurations. You need to choose one and stick with it.
The Marantz's setup will be familiar to anyone versed in the Audyssey measurement process. Hold fire, however. If you plan to use the Audyssey Editor App, you need to run the setup from the app rather than the AVR's remote and GUI. While the Audyssey measurement and number-crunching is still done within the AVR, the app then uploads the data back to your smart device during the measurement process.
I'll be covering the Audyssey Editor App in more detail in a future issue, as it's worthy of investigation. There is oodles of data, along with a plethora of target curves and adjustments to be fettled with. You can save many different setups and download them to the AVR as required. Different setups for different genres of film? No problem. The system also shows an in-room frequency response for each channel before and after Audyssey EQ. The 'after' curves shown in my setup were ambitiously flat compared to measurements using an independent RTA system.
No matter, though, because the SR7012 sounds pretty darn fine. Simply playing music to warm up for the main movie event is immediately impressive. The sound is clean, controlled and with the sort of expansive imaging that a stereo integrated amplifier would be proud of.
Firing up the other seven channels with Dolby Atmos material demonstrates an equally smooth and refined performance. There is no overt colouration to the sound that would give it a stand-out feature, like aggressive bass or frisky treble, just a well-balanced, even-handed approach to film mixes.
Tom Cruise's distinctive tone is perfectly captured in The Mummy (Blu-ray). Subtler sequences are nicely enveloping and cosset you within the atmosphere of the scene. Early in the film, dialogue and ambient effects effortlessly put you in a large military transport plane.
Set up as 7.1.2, I certainly missed only having two overheads for the Atmos mix, but it wasn't a deal breaker.
As the action goes into overdrive about 10 seconds later, the Marantz picks up the pace. It peppers the room with detail and the LFE throb of a plane spiralling out of control. The roar of wind from the large hole in the fuselage rotates around my cinema, even if the sound of actors thumping into walls is far more Hollywood than reality.
It's only when you start to get enthusiastic with the volume control during such chaotic audio scenes does the Marantz start to falter. With all channels driven it struggles to hit big SPL numbers. The sound stays remarkably solid and stable up to around 90 per cent of its full volume range, but you will likely see that figure if you want to scale to 100dB peak in-room. When I edged higher, I found the sound getting a whole lot harder through the mid-range, begging you to back it down.
A foray into using a 5.1.4 speaker setup arguably suited the Marantz even better than 7.1.2. It added more height detail and made the soundstage feel more expansive at lower volumes too. Dense scenes within the City of a Thousand Planets, from Valerian… (4K BD) are suitably warm and stifling. Each neighbourhood is filled with its own charm, the Marantz missing little in bringing both the earthy grime and vibrancy to the film's soundscape.
In general, the Marantz acquits itself as a solid and sophisticated performer, if not an all-action monster. My Fifth Element 4K UHD reference Atmos disc is perfectly accurate and enjoyable but, when the scenes hot up, this does lack that last degree of grunt compared to more potent AVRs.
With Denon's AVR-X6400H still fresh in mind, the Marantz delivers a fair bit less scale and space, yet its smooth balance and less muscular power may be the better bet for smaller speaker packages and systems. Add to this the formidable feature set and stellar performance with stereo music, and Marantz' SR7012 is warmly recommended.
Specifications
DOLBY ATMOS: Yes DTS:X: Yes (plus DTS Virtual:X via later firmware) THX: No MULTICHANNEL INPUT: Yes. 7.1-channel
MULTICHANNEL PREOUT: Yes. H.2 phono
MULTICHANNEL OUTPUT (CLAIMED): 9 x 125W (into 8 ohms) MULTIROOM: Yes. Zone 2
AV INPUTS: 4 x composite; 4 x digital audio (2 x optical and 2 x coaxial)
HDMI: Yes. 8 x inputs; 3 x outputs
COMPONENT VIDEO: Yes. 2 x inputs; 1 x output
VIDEO UPSCALING: Yes. To 4K.
DIMENSIONS: 440(w) x 410(d) x 185(h)mm
WEIGHT: 14.2kg
Features
Auro-3D out of the box; Audyssey MultEQ XT; optional Audyssey Editor app; ISF video calibration; Marantz Remote app; Amazon Alexa Control (early-mid 2018); eARC (early-mid 2018); Apple AirPlay; HEOS multiroom compatible; Ethernet; Wi-Fi; Bluetooth; USB; dual subwoofer outputs; Hyper Dynamic Amplifier
Modules (HDAMs); MDAX2 compressed audio enhancer
Verdict
Editor choice
Marantz sr7012 review
No powerhouse AVR but the SR7012 impresses with its extensive feature set and smooth, sophisticated sound with movies and music.
Add your review
|
Read reviews and comments
Best Marantz sr7012 prices ?
MORE DEALS

PARTNER WITH
AUDYSSEY MULTEQ EDITOR: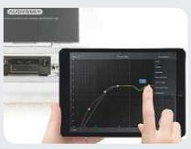 You can add this app to your smart device and enjoy greater control over the Marantz's Audyssey EQ functions – before and after calibration results provide insight into your room's specific characteristics.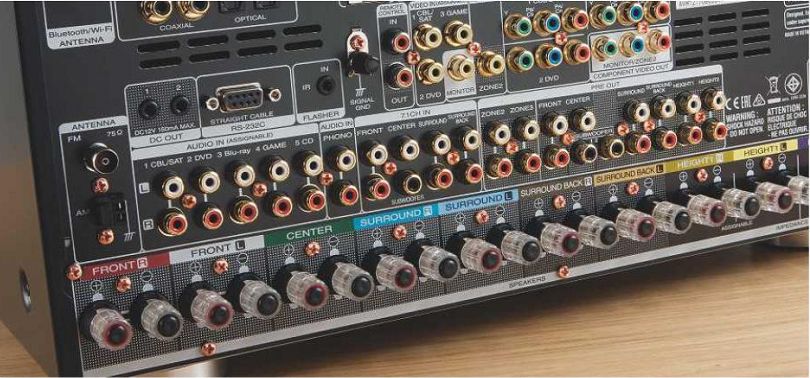 Unlike Denon's X6400H, the SR7012 retains a 7.1-channel analogue input for legacy sources