Marantz has revamped its NR slimline flagship AVR to impressive effect, reports Steve May. Read our MARANTZ NR1608 Review.
Better than before
With Dolby Atmos spreading from BD to mainstream entertainment, interest in immersive 3D audio looks set to explode. Even those who have long resisted the charms of an AV receiver might well find themselves tempted by this next generation of surround.
This is exactly where the core appeal of Marantz's half-height NR range lies. Unlike traditional AVR heavyweights, its NR models are relatively easy to accommodate in the average living room, and come with a raft of convenience features, including Bluetooth streaming and HEOS multi room functionality.
We've seen HEOS interoperability on Denon AVRs before, but it's novel to find it on Marantz hardware too. And HEOS isn't just about streaming content to and from connected compatible speakers (although that's obviously a key attraction), it also throws open the door to streaming audio services such as Spotify, Tidal and Deezer, via the free HEOS app.
The NR1608 is the latest flagship iteration for the range, and comes generously equipped. There are eight HDMI inputs, all of which support 4K/60 video with HDCP 2.2.
So that means you can stack an Xbox One X alongside a PS4 Pro, 4K Blu-ray player, Amazon 4K box and a Sky Q STB – and still have room for a Nintendo Switch and Google Chromecast dongle. And if you wanted, you could use the AVR to upscale those latter sources to 4K, too.
Marantz says it will issue a firmware update for the receiver which will also enable Dolby Vision and HLG HDR pass through. This is, at the very least, reassuring. In many ways, newer HDR variants remain an unknown quantity for existing AVR owners and new buyers alike. With a paucity of content, real world compatibility issues have yet to be addressed.
Unfortunately, the NR1608 still has only a single HDMI output, which is a frustration for those who want to run a projector alongside their flatscreen, or feed a second zone with video. I remember moaning about this exact same feature shortfall with the previous NR1607 so I'm thrilled that no one at Marantz has listened to me.
There is a stereo output for a second music zone, but this may not see much use considering the AVR's HEOS skills. Other connections include two digital audio inputs (one coaxial, one optical), a handful of legacy inputs (two component sets, three AV inputs), plus Ethernet for those who prefer to hardwire their network.
Dream machine
Build quality and design are top-notch. The characteristic Marantz crescent fascia has a timeless elegance, while a front-facing HDMI and USB port, full-size headphone jack and 3.5mm input for the setup microphone, add detail.
A seven-channel design (there's a five-channel NR1508 also available), this AVR can be configured for 5.1.2 Dolby Atmos/DTS:X, or a traditional 7.1 system, depending on your speaker preference and room design. System setup is achieved via Audyssey MultEQ, which calibrates the output to the listening room. For this audition I used all six seating position measurements available, and the end result was highly effective. I've sometimes found Audyssey can lose bass slam after calibration, but that wasn't the case here. The receiver could still drop seismically deep post-EQ.
The NR production line has been rolling since 2011, with minor revisions for each subsequent release. We've seen subtle changes to the cosmetic design, and wholesale updates beneath the lid, most obviously with the introduction of Dolby Atmos and DTS:X.
Possibly the most significant hardware change with this year's model is the adoption of a new 32-bit DAC, the AK4458 from Asahi Kasei. Marantz has partnered this DAC with a new selection of audio components, effectively resetting the characteristics of the receiver. But not in a bad way.
The NR1608 remains a roundly entertaining performer.
It pans and steers with fluidity, creating a three dimensional soundstage that has no problem engulfing the listening position. This is clear when Peter and his cohorts engage the pirates amid explosions of colour in Pan (Blu-ray, Dolby Atmos); the score bobs around my loudspeakers like a pirate ship on the high seas.
PRODUCT: Slimline Dolby Atmos/DTS:X AV receiver
POSITION: Step-up model from the 5.1-channel NR1508
PEERS: Pioneer VSX-S520; Yamaha RX-S601
Bored with black? You can get the NR1608 in silver, too
Backlit and not overladen with buttons – we like
Similarly, live Premier League football (Sky Q 4K, Dolby Atmos) is portrayed with astounding realism.
So what of the differences? This time around there seems more nuance in the mid-range; it's a more impactful, organic sound. The NR1608 favors round edges over sharp angles, which makes it extremely easy to listen to. It's also quicker to anger.

The 2029 opening to The Terminator (Blu-ray, uncompressed 5.1 PCM), which features a sci-fi flyover and then rolling heavy armor, before Brad Fiedel's familiar theme punctuates the title sequence, is depicted with gutsy urgency. This receiver may not look brawny on paper (it claims a 7 x 50W into 8 ohm figure, 20Hz-20kHz but with two channels driven), but it has verve and spirit.
Just before Michael Biehn time travels, a cop car races from front left to rear, before electricity crackles back in the opposite direction; a chopper thumps across the rears, the synth score bubbling up to the front. When cops give chase, music pumps like blood in every channel.
There's energy aplenty. When Sarah Connor's big-haired chum has an unfortunate encounter with Arnie, the Terminator's gun retorts are shockingly violent. The subsequent bar shootout is astonishingly intense.
Teenage Mutant Ninja Turtles: Out of The Shadows (Blu-ray, Dolby Atmos) isn't a movie that values sonic subtlety. The cast spend most of the time shouting at each other, and the soundtrack is horribly histrionic. But if you want immersion, dial up the chase scene in Chapter 7 and you get everything ramped to the max – ninja weaponry, honking soundtrack, police sirens, Foley effects, Turtles… and that's just in the main stereo pair. It says much for the precision of the NR1608 that it keeps all this chaos intelligible.
This ability to delineate is particularly effective with two-channel audio. Bjork's Family (MQA) is an Icelandic storm of percussion, swirling strings and vocal knots.
But the NR1608 doesn't over-complicate proceedings, letting the track play out with intense clarity.
The Doors' Riders on the Storm (MQA) manages to filter weather effects from the band, yet never disentangles the magic in the mix. A 24-bit/192kHz remaster of Hotel California offers up nuance that makes the recording sound fresher than a dip in the Pacific. The receiver delights in the interweaving guitars of Joe Walsh and Don Felder. Hi-res audio is clearly welcome here.
It's great fun with games, too. Star Wars Battlefront, rendered in Dolby Atmos, offers furious sonic action, but again the NR1608 tracks details with ease. TIE fighters swoop overhead, dialogue is locked center stage, while heavy weapons thud into an Imperial Walker – there's a satisfying 'whump' as it crashes down into the snow.
This box may be small, but it can handle big moments.
Let me entertain you
The NR1608 is a confident, entertaining AV receiver. I've lived with most iterations of this particular Marantz family since launch, and have generally noted improvements on every update. This edition maintains the trend.
Although first and foremost a multichannel proposition – and well-specified in this regard – it's also precise enough to make the most of hi-res music sources, and its general usability has never been better. The addition of HEOS multiroom is an extra layer of icing. The NR1608 may make you wonder why your current AVR is so big and ugly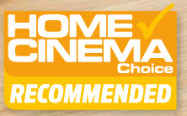 VERDICT 
Best value
MARANTZ NR1608 Review
HEOS multiroom, Bluetooth convenience and 3D audio tick all the right feature boxes, while precise multichannel delivery and musicality make this a cracking all-rounder. Exceptionally well specified, this slimline 5.1.2 Dolby Atmos AV receiver has what it takes to be the hub of any well appointed home entertainment system.
PROS
Plenty of inputs to cater for various 4K and HD sources
Dynamic, well-balanced sonic presentation
Heos multiroom support
CONS
Only one HDMI output
7x 50W power plant best suited to smaller rooms
Add your review
|
Read reviews and comments
MORE DEALS

3. Seven rear HDMI inputs (plus one on the front) means you should never run out
DOLBY ATMOS: Yes DTS:X: Yes THX: No MULTICHANNEL INPUT: No MULTICHANNEL PRE-OUT: No MULTICHANNEL OUTPUT (CLAIMED): 7 x 50W (into 8 ohms)
MULTIROOM: Yes. Second audio zone AV INPUTS: 3 x composite; 2 x digital audio (1 x optical and 1 x coaxial) HDMI: Yes. 8 x inputs; 1 x output COMPONENT VIDEO: Yes. 2 x inputs; 1 x output VIDEO UPSCALING: Yes. To 4K/30 DIMENSIONS: 440(w) x 376(d) x 105(h)mm WEIGHT: 8.3kg
FEATURES: Audyssey MultiEQ room calibration; ISF video calibration; HEOS multiroom compatible; hi-res file playback includes DSD(2.8/5.6MHz), FLAC,
WAV and ALAC; Ethernet; Wi-Fi; Bluetooth; AirPlay; 'net radio; USB input (front- mounted); FM/AM tuner; dual subwoofer outputs; Dolby Vision and HLG passthrough via firmware; HDMI 2.0/HDCP 2.2 on all HDMIs; Pure Direct Mode
PARTNER WITH

HEOS 7 HS2: Go multiroom with the Marantz AV receiver and the biggest and best of the HEOS standalone speakers. Priced around , it sports five active drivers, two passive bass radiators and an eye catching elliptical chassis.