Released on 21 April, 2022, this new long term support version (LTS) of Lubuntu is the eighth one with the LXQt desktop, and the 25th overall release, depending on how you count them. Read our Lubuntu 22.04 Review.
The development cycle of three standard releases since the last Lubuntu LTS, leading up to this LTS version, have seen very few changes. It is most notable for what has been removed more than what has been added!
Most Lubuntu users stick to the LTS versions and this new release will be the one that they will use for the next few years. It comes with three years of support, until April 2025, although the next LTS version is scheduled for April 2024.
Installation
I downloaded Lubuntu 22.04 LTS via bittorrent from the official website. The download is now up to 2.4 GB in size, which is 500 MB bigger than the last release -Lubuntu 21.10 was 1.9 GB. There is no explanation for this but, oddly, the latest releases of Ubuntu and Xubuntu are also larger by 500 MB.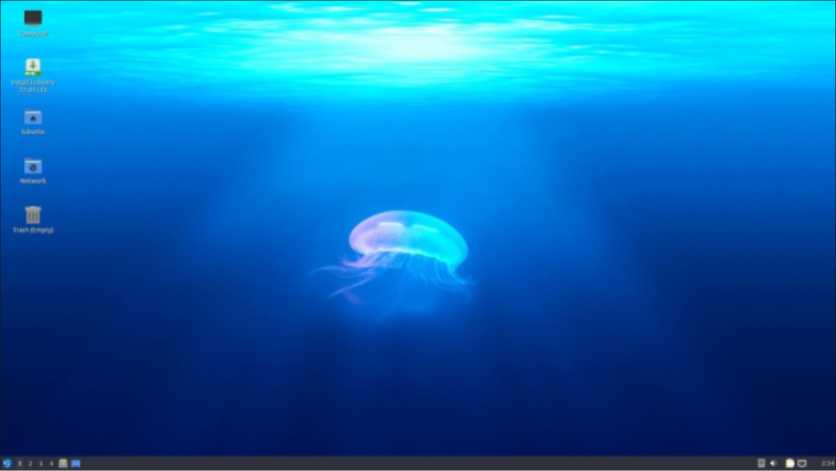 I carried out a SHA256 checksum from the command-line on the downloaded ISO file to ensure I had a good download and it checked out fine.
I next used a USB stick equipped with Ventoy 1.0.73 to boot to Lubuntu 22.04 LTS for testing, and later for installation on two computers. Ventoy makes testing Linux distributions really easy: once the stick has Ventoy installed on it, you can just copy and paste the ISO file onto the stick and Ventoy takes care of the rest at boot-up. It even allows multiple Linux distributions on the same stick and gives a choice at boot-up.
A Lubuntu installation is via Calamares, a nice operating system installer that is actually so user friendly that even first time users will feel confident installing Lubuntu using it.
System requirements
When the LXQt desktop was introduced with Lubuntu 18.10, the developers stopped publishing minimum system requirements. I installed this release on a desktop computer with a 3.3 GHz dual-core processor and 6 GB of RAM, and it ran very smoothly.
New
This Lubuntu release uses LXQt 0.17, based on the Qt 5.15.3 toolkit. Lubuntu 22.04 LTS uses the new Plymouth boot screen that was introduced in Lubuntu 20.10, which adds an elegant and modern look to the boot procedure.
The Lubuntu manual found on the official website has been extensively updated and is a real boon for new users. It should be your first stop for help.
There have been some application changes, described below, but otherwise there is not a lot new in Lubuntu 22.04 LTS and this is how it should be. Users want a well-tested and stable LTS version and so the development should take place in the three "standard" releases of the development cycle.
The LTS should be very similar to the last release, with everything tested and working, and Lubuntu 22.04 LTS matches this pattern.
Settings
This release has a choice of eight wallpapers, including a new "Jammy Jellyfish" default wallpaper by Danist Soh. If your hardware is RAM limited, you may want to check the file sizes on some of the provided wallpapers, as some are very small and others are huge. The largest wallpaper image provided is 6.5 MB while the smallest is 26.2 KB! You can, of course, also use your own favorite wallpaper.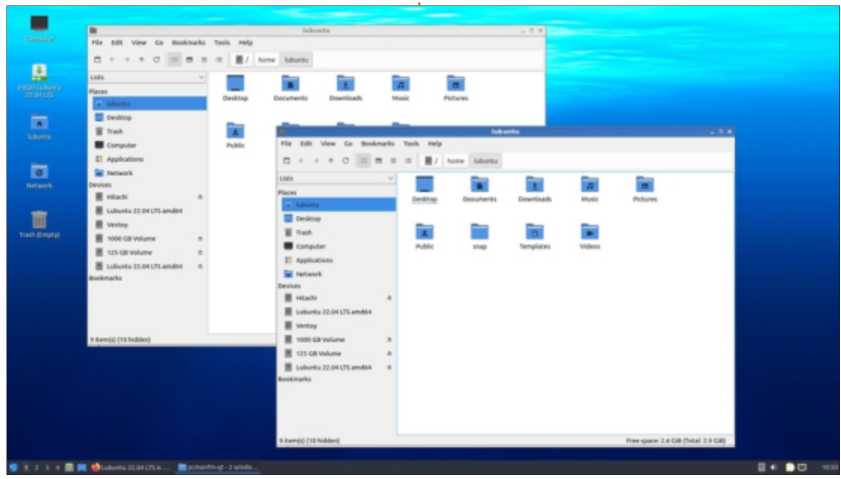 For settings, there are 19 window color schemes, 13 icon sets, ten LXQt themes, and two cursor styles to choose from. The many user customization options available allow you to make your desktop look the way you like.
Applications
Some of the applications included with Lubuntu 22.04 LTS are:
2048-qt 0.1.6 simple lightweight game*
Bluedevil 5.24.4 bluetooth connector
Discover Software Center 5.24.4
package management system FeatherPad 1.0.1 text editor
Firefox 99.0.1 web browser**
ImageMagick 6.9.11.60 image editor*
Kcalc 21.12.3 calculator
KDE partition manager 21.12.3 partition manager
LibreOffice 7.3.2 office suite, Qt interface version
Lubuntu Update Notifier 0.4 software update notifier* 
LXimage-Qt 0.17.0 image viewer*
LXQt Archiver 0.4.0 archive manager*
Muon 5.8.0 package manager*
Noblenote 1.2.0 note taker*
PCManFM-Qt 0.17.0 file manager*
Qlipper 5.1.2 clipboard manager*
qPDFview 0.4.18 PDF viewer* 
PulseAudio 15.99.1 audio controller
Qtransmission 3.00 bittorrent client, Qt interface version*
Quassel 0.14.0 IRC client
ScreenGrab 2.2.0 screenshot tool*
Skanlite 21.12.3 scanning utility Startup Disk Creator 0.3.13 (usb-creator-kde) USB boot disk maker VLC 3.0.16 media player*
Wget 1.21.2 command line webpage downloader XScreenSaver 5.45 screensaver and screen locker*
* indicates the same version used in Lubuntu 21.10.
** supplied as a snap, so version depends on the upstream package manager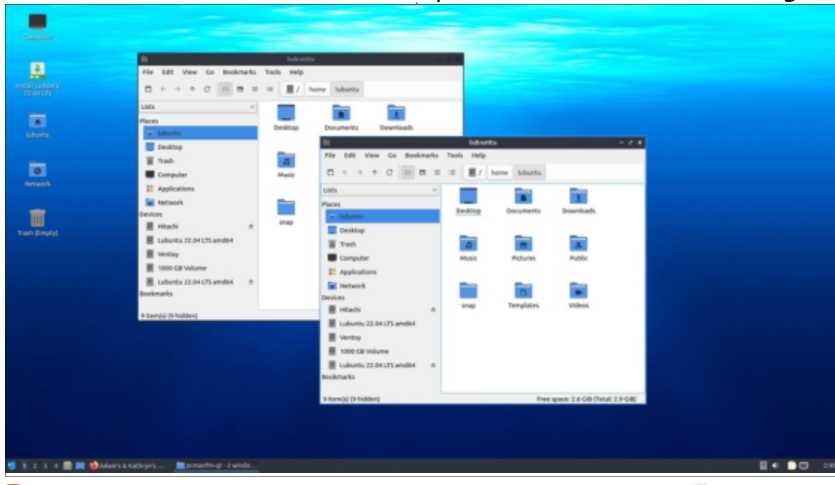 It is in the default applications provided that most of the changes have occurred in this Lubuntu development cycle, starting with the LXQt Archiver, which replaced Ark back in Lubuntu 21.04.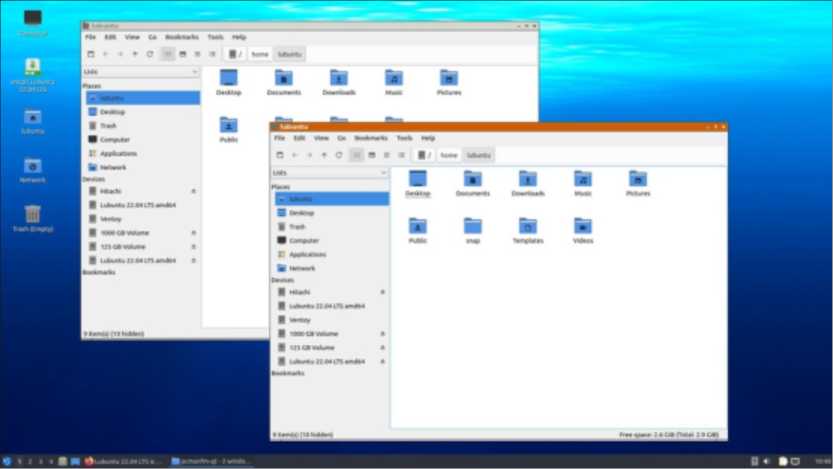 In this release, the Trojita email client, the K3B CD/DVD burning application, and the fcitx input method framework have all been removed. I think the case for not including a default CD/DVD burning application is pretty obvious, as it has been a decade since most new computers came with optical drives. Removing the email client is an interesting move, perhaps the developers figure that most people use webmail these days? Or perhaps more people prefer the GTK-based Mozilla Thunderbird email client, but the developers didn't want to offer it by default on a predominantly Qt-based operating system?
Naturally, if you miss any of those deleted applications, you can install them from the repositories using the included Discover Software Center, the Muon package manager, or from the commandline.
Of course, the outstanding question for Lubuntu 22.04 LTS is " will Firefox be included as a snap package?' The Ubuntu developers, in conjunction with Mozilla, moved to Firefox being a snap package in Ubuntu 21.10 – primarily to simplify Mozilla's support across the Linux universe. The repositories for that release retained the .deb version of Firefox as well, though, and that gave the developers of all Ubuntu flavors, including Lubuntu, a choice for their 21.10 version. The Lubuntu developers decided to leave Firefox as a .deb file for 21.10 but, as expected, the Firefox .deb was omitted from the 22.04 LTS repositories forcing the issue. It remained to be seen whether the Lubuntu developers would switch to the snap version or do something else, such as change browsers or compile Firefox themselves from source. So, with this release, the issue has been decided, Lubuntu 22.04 LTS uses the Firefox snap package.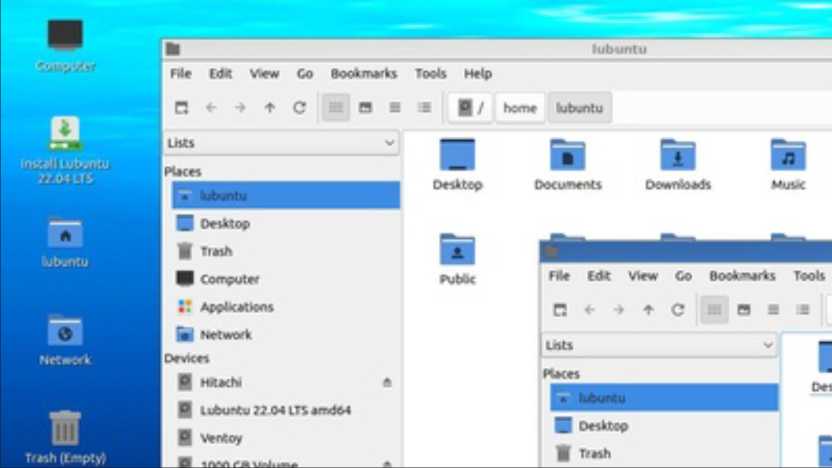 The main complaints about snaps are slow opening times and inconsistent system theme uptake. The Lubuntu developers do seem to at least warn users about the snap, though, writing "please note: The change of Firefox to snap package, results in the browser being slower to start. It does not impact execution or subsequent runs during that session. The reason for this is the setting up of the confined environment in which snaps run, and decompress the squashfs, with privacy and security benefits. This is very noticeable on the first run especially with live media.'
In my testing, I found Firefox takes about three seconds to open but this is not really any slower than the .deb version.
I installed Lubuntu 22.04 LTS on two computers and, for some reason, on one Firefox picked up the system Qt theme and on the other it picked up the dark GTK theme. The latter was solved for Firefox and also the other GTK applications which I had installed by going to the main menu > Preferences > LXQt Settings > Appearance > Set GTK themes > GTK 2 and GTK 3 themes > Arc-Lighter.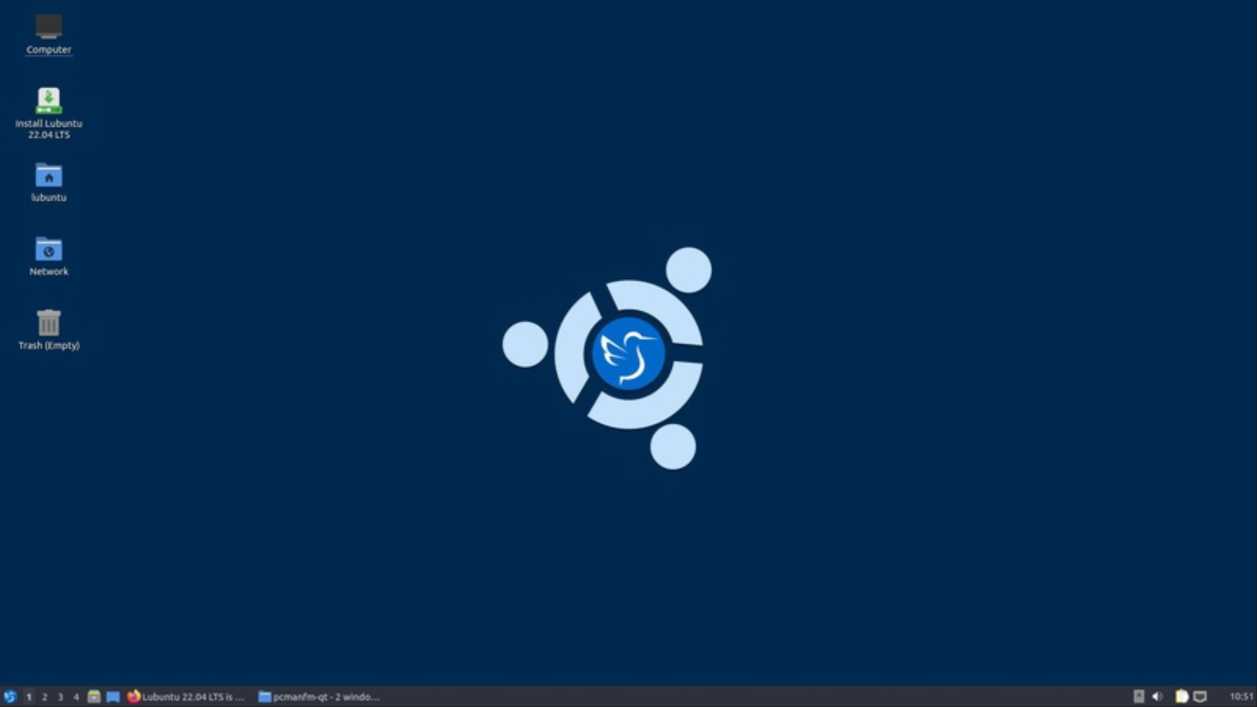 Overall, the snap version of Firefox works fine and, once you have the theme sorted out, most users won't notice the difference between the snap and the previous .deb implementation. After working with it, I have to admit I am happy with the snap version.
Conclusions
Lubuntu 22.04 LTS is a really solid and trouble-free release, with only a few small changes since the last LTS. Almost all that is new in this development cycle has been in aesthetics and applications. Users will like the non-existent learning curve over the last LTS version, just replace 20.04 LTS with 22.04 LTS and go!
Adam Hunt started using Ubuntu in 2007 and has used Lubuntu since 2010. He lives in Ottawa, Ontario, Canada, in a house with no Windows.