Logitech G231 – Just because you can, doesn't mean you should
Logitech has always been one of the true champions of the PC peripheral market. And with a market cap of billion, it's not hard to see how well it has done over the years. From joysticks to mice, keyboards, headsets, and more, the company has practically defined the gaming peripheral industry. Whether it was through the near- mythical G15 LCD-displaying illuminated keyboard, or the ambidextrous genius of the G5 mouse. Logitech has earned itself a legacy against which very few others can compete.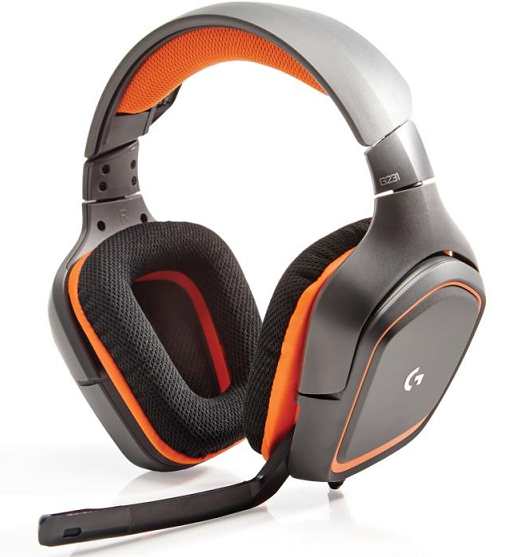 You'd expect, then, that most, if not all, of its products would be of a higher caliber than the average joe's. Surely, wherever your budget falls on the grand peripheral spectrum of purchasing power, Logitech's offerings, with its prestigious history of world firsts and fantastic design solutions, would trump the rest? Sadly not, and here we have a prime example of when things don't go quite right.
Simply put. we cannot recommend the G231 headset. Let's start with the good: From a distance, it looks great. And now the bad (yup, it really is that bad). The biggest problems lie with the construction of the headset, as the materials used are particularly coarse, and the clarity (or lack thereof, in this case) found within the drivers themselves.
When it comes to music, the G231 lacks any definition in the upper end of the treble. The muffled cries of artists feel hidden, almost smothered by the dominating thrum of overpowering bass notes. Definition of sound is lost for the sake of gaming prowess and awe, if you can call it that. Sure, having the ass-end of most soundscapes weighted down does add drama to the often-explosive scenes embedded into the latest AAA titles. But when you're struggling to hear a gun cock, or the voice of a character make its way to the front of a furious foray, you have to ask yourself, who exactly thought that designing a driver like this, so heavily saturated by those emphatically heavy brown notes, was such a good idea? And then there's the issue of design quality. Credit where credit s due: As a whole, the design isn't actually too bad. It follows Logitech's somewhat meticulous styling, rather akin to some form of futuristic military aesthetic, with sharp lines following through a very squared design. The problem, however, is the materials employed. The plastic feels similar to that used to make a young child's toy, with a soft sheen and a sense of snappability under your finger. It certainly doesn't feel as though it could take much in the way of strain. Couple that with a very similar feeling microphone boom mechanism, and the G231 simply doesn't sing itself any praises.
That bad, then? Well, yeah. We're not just saying this because we re used to all manner of weird and wonderful triple-digit priced cans, but because it doesn't even hit the mark compared to products at the same price point. Take SteelSeries's Siberia 150, for instance. It comes in a few dollars cheaper, yet the contrast between the two couldn't be more apparent.
The Siberia 150's soundscape is clean, refined, with no heavy emphasis on bass. We re not talking FlyperX Cloud quality, but it's acceptable given the price tag. There's less material there, too, but what there is feels flexible and strong, and the more abrasive finish on the headband feels more premium. What we will say is that if all you're after is a headset purely for gaming, and your budget is at the tighter end, the Logitech G231 is fit for purpose. It's not the best, but it does the job. For anyone who delves into the world of music, film, or anything else, you really should look elsewhere. -zak storey
Logitech G231
+ OH EM GEE Huge bass footprint; stylized design.
– JEEZ… Poor driver clarity; flimsy materials; boom arm mechanism; ugly finish.
SPECIFICATIONS
Driver Type
40mm dynamic
Impedance
32 ohms
Frequency Response
20Hz-20kHz
Design Style
Closed back
Microphone Type
Cardioid
Connectivity
Analog 3.5mm
Weight
0.6lb
Cord Length
6.5 feet