Not the fastest in all scenarios, but a versatile extender that's packed to the brim with features
There are two things that might put you off the Linksys RE6500. The first is that it's a little more expensive than most 802.11ac extenders. Second, it isn't a neat all-in-one unit that plugs into a mains socket, but a device that looks a little like a scaled-down router, complete with its own power supply.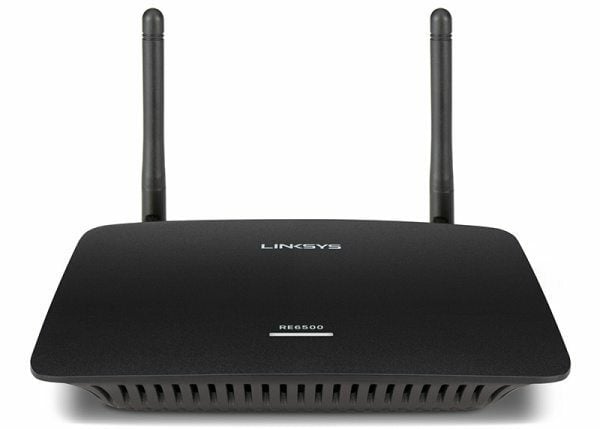 On the first point, we'd argue that the RE6500's features and performance make the extra expense worthwhile. On the second, it's still very compact and discreet, while the separate power supply gives you valuable flexibility on positioning. Place it on a bookshelf or windowsill or, better still, mount it on a wall, and you'll probably get a better signal than rivals stuck in a plug socket down near the floor.
In terms of features, the RE6500 comes second only to theNetgear Nighthawk AC1900. It's an AC1200 extender, giving you up to 300Mbits/sec of bandwidth on the 2.4GHz band and up to 876Mbits/sec over 5GHz, and both are available concurrently.
Superb features and performance justify the Nighthawk's premium price Even the most cursory glance will tell you that ...
This is supported by a 2×2 antenna array and cross-band technology, allowing the RE6500 to receive on one band while transmitting on another for faster speeds than a conventional halfduplex Wi-Fi connection.
In addition, it has four Gigabit Ethernet ports and a 3.5mm audio output. Connect a pair of speakers or some headphones and you can stream music to the extender as if it were a Windows Media Center Extender or a DLNA-compliant media player. It's nowhere near as slick as a Sonos system, but it's a simple, functional way of playing music from a tablet, smartphone or laptop.
Setup could be easier. Linksys' quickstart guide covers connecting to the RE6500's temporary network and running through the configuration wizard, but there's no mention of how to configure WPS, which the RE6500 does support.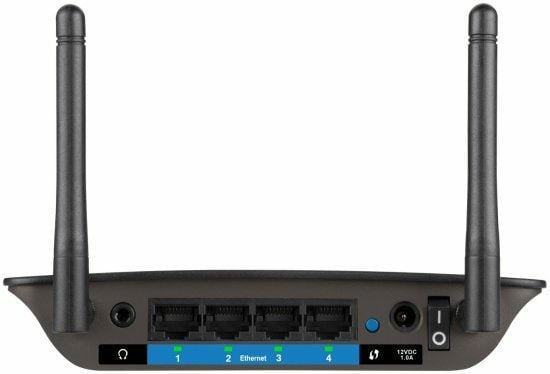 The login page opened first time on Internet Explorer, but it wouldn't open in Chrome without the extender's URL being manually entered. WPS works perfectly well, but we found that having the same SSIDs in play for both the router and extender seemed to lead our test machine to connect direct to the former rather than the latter – a problem we didn't encounter with other extenders. With different SSIDs in place, everything worked fine.
There's precious little help available for positioning, either. The box talks of a configuration app, but we couldn't find it on the Apple App Store or Google Play, and it isn't mentioned in the quick-start guide either. The guide simply tells you to place the RE6500 halfway between your router and your PC or device, which isn't always the ideal location for an extender: you may need to place the device closer to the router to get a reliable connection. The only indicator on the device (aside from the Ethernet socket LEDs) glows steady when the extender has a solid connection and pulses when it doesn't.
The good news is that none of these niggles is a deal-breaker. With a little experimentation, we managed to find effective spots for both our tests, and if you're struggling, third-party Wi-Fi analysis tools can help. The RE6500 was a consistently good performer in our mid-range tests, scoring just behind the Netgear, Asus and ZyXEL AC extenders in the 5GHz band and ahead of the latter two for 2.4GHz 802.11n. What's more, the RE6500 held up better in our long-range tests, where it jostled with the Nighthawk for supremacy.
It might not be the last word in speed, then, but this isn't always the most important consideration when choosing a wireless extender.