In need of a good all-round multimedia laptop?
Lenovo has been quite busy recently upgrading its range of laptops. We've already reviewed the new Yoga 900S and the Ideapad 71 OS, both of which are excellent.
In addition to these, Lenovo is also introducing the 500-series of laptops, designed for multimedia and light gaming. There are two models currently available: the 13″ Ideapad 500S, with a 180° hinge, and the system we have here, the 14″ 510S.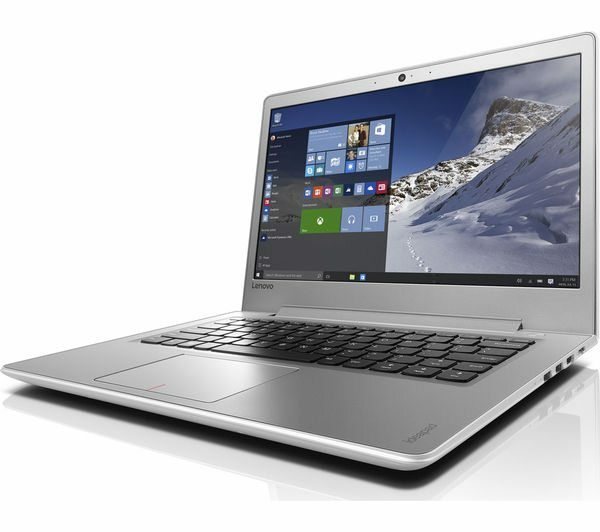 There are various specifications available for the 51 OS, up to an i7 processor, 8GB of memory and a choice of either an Iris 550 GPU or an AMD Radeon R5 or R7. We're reviewing an i3-6100U in this case, clocked at 2.3GHz, with 8GB of DDR4 memory and an Intel 520 HD GPU.
There's a 128GB Samsung SSD with Windows 10 64-bit preinstalled, which is reasonably nippy, but you can opt for a 500GB SSD. Connectivity is ample, with a pair of USB 3.0 ports, a single USB 2.0 port with always-on charging, an HDMI port, a 4-in-1 card reader and a gigabit Ethernet port.
Surprisingly, all this is comfortably shoehorned into the 51 OS's reasonably compact 335 x 235 x 19.3mm frame, and it weighs just 1.7kg.
The design of the 51 OS is certainly good. The chalk white (also available in platinum silver and flamenco red) outer chassis, with an embossed, polished silver Lenovo logo in one corner is attractive. Lift the lid, and you've got an aluminium magnesium alloy keyboard section, with a large touchpad and a well-spaced backlit keyboard. Lenovo has also opted for a circular power button in the upper right corner of the keyboard section, as opposed to an extra key on the keyboard, which a lot of laptop manufacturers are adopting these days.
The 14″ 1920 x 1080 HD IPS screen is an excellent addition to the 51 OS. It's a crystal clear display, with deep colors and blacks. The Intel 520 HD GPU isn't going to set any benchmark records, but it's more than enough for HD entertainment and a smattering of lightweight gaming. The bezel is quite thick, though. Using the extremely thin bezel that's on the Ideapad 710S would have been a better option, but for the price, the screen is remarkable.
As for performance, the 51 OS did well. Again, it won't score too highly in benchmarks, but it's quick enough to cope with everyday tasks, as well as the multimedia duties it's designed for. Naturally, the higher-end versions will perform better, since this is the entry-level 51 OS, but it's sufficient for the vast majority of users' needs.
What it may lack in raw processor grunt, however, it makes up for in battery life. We managed to get seven hours from a full charge, web browsing, using OpenOffice and even watching a few episodes of Gilmore Girls.
The Lenovo Ideapad 510S is well designed, nippy and reasonably priced. All in all, a fine laptop, mm David Hayward
A great all-round laptop at an even better price
Lenovo Ideapad 510S review
A great all-round laptop at an even better price.
Add your review
Best Lenovo Ideapad 510S prices ?
MORE DEALS

See also THE COMPLETE GUIDE TO…OLED laptops