The company behind the Sailfish OS has rolled out their second-gen flagship smartphone, which has got Alexander Tolstoy smiling.
Jolla C Is the second much-anticipated smartphone from Jolla, the Finnish software company, which was launched in May 2016 running Sailfish OS. The first Jolla smartphone came out in 2013 and had low hardware specs and felt more like a continuation of the innovative Nokia N9 of 2011 which was powered by the Linux-based Meego. Back then Jolla had big ambitions, such as the concept of changeable 'other half covers that could be turned into a QWERTY keyboard or larger battery. Due to financial problems, Jolla cancelled or postponed some planned innovations but has managed to produce the shiny new Jolla C in collaboration with Intex.
In fact, Jolla C is identical to the Intex Aqua Fish, a mid-level phone focused on the Indian market, which has a bright 5-inch display, snappy quad-core CPU and support for almost all modern connectivity standards.
Both of the Intex models are available in limited quantities mostly in India, while the Jolla-branded device wears the tiny 'Limited edition' tag on its rally-red cover. The Jolla phone features a replaceable powerful battery, slots for two SIMs, a microSD slot and a practical enclosure design. There's only one color for its back cover currently, which is complemented by the red theme in the default Sailfish OS setup.
With Jolla C, you're paying for a slightly overpriced phone in order to access a rare Linux-based operating system, which can hardly be found anywhere else. The OS makes use of Systemd, PulseAudio, Linux kernel (version 3.4) and other system software, which you can find in an average desktop Linux. The interface is made using the QML language and Qt5 libraries— similar to what can be found in Plasma 5 (but is more stable in the Jolla offering).
Sailfish OS doesn't need any hardware buttons on the device it runs on, as you can do all your activities using swipes. It takes a day or two to get used to this, but after a while we find it very easy and, in contrast, made using any Android phone painful.
More goodness
Jolla C feels very fast and responsive thanks to four Cortex A7 cores and 2GB of RAM. The OS on its part helps extend the battery life: Jolla C has a 2.500 mAh battery, which lives for nearly three days of moderate usage. Of course, your mileage will vary, but the ability to play games, surf the internet on a 4G speed and explore menus for hours while not putting the phone on charge every night is a positive experience. The standard pre-installed applications include the usual set of accessories and a very decent web browser based on the Gecko engine from Mozilla. The new apps can be installed from three locations: the official Jolla C store, the Warehouse client for https://openrepos.net and some Android stores, such as Yandex Store, Aptoide Appstore and Anzhi Market.
Sailfish OS includes the Alien Dalvik 44.4 runtime that emulates Android environment and enables Jolla C users to enjoy the vast number of Android apps and games. The Aliendalvik runtime can be manually switched off inside Sailfish OS settings, but even when it silently runs in the background it doesn't affect either performance or battery life. You can also manage apps in command-line. Aside from the standard pkgcon utility you can install zypper and do things exactly the same way as in openSUSE or SLE.
Talking of damaged goods, we can't end this review without mentioning the disappointing camera of Jolla C, which has more noise and blurring than even the camera the old Jolla phone produced. What's included with the Jolla C is also very modest: there's no charger and earphones, only the cover, the battery, the phone and the ridiculously short micro USB cable. But it doesn't spoil the party taking place around the gorgeous Sailfish OS and its easily accessible root terminal.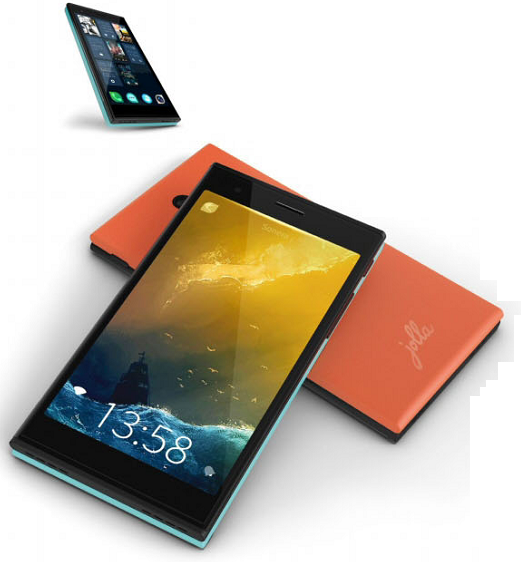 Specs…
» OS: Sailfish 0S2.x
» Display: 720×1280 IPS LCD
» CPU: Snapdragon 212. Quad-core 1.3 GHz Cortex-A7
» GPU: Adreno 304
» RAM: 2GB
» Storage: 16GB
» Camera: 8 MP rear, 2MP front
» Comms: Wi-Fi 802.11 b/g/n. Bluetooth v4.0, A2DP.EDR.A-GPS. GLONASS
» Radio: Dual SIM GSM.HSPA.LTE
» Ports: micro USB
» Battery: Li-Ion 2500 mAh
» Size: 142 x 72 x 9.6 mm, 150g