iTunes alternative for backing up your iPhone
Apple's iTunes software used to be the only way to back up your iOS device, but that's no longer true. Andy Shaw tests six alternatives for managing your iPhone or iPad and its contents from your PC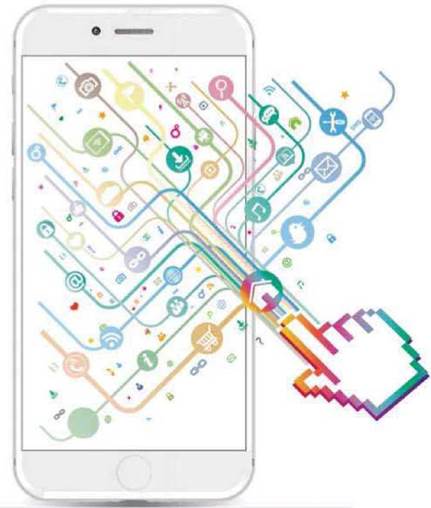 Air Transfer Review | bit.ly/aitr455 | 5/5
FEATURES 4/5
PERFORMANCE  5/5
EASE OF USE 5/5
What we liked:
What could be a better replacement for iTunes and its bloated, resource- gobbling bulk than a service that you don't even have to install on your PC? If all you want to do is transfer files back and forth between your PC and iOS device, this simple app is an absolute boon. The only caveat is that your devices have to be connected to the same Wi-Fi network, but this is only a problem if your PC is connected to your router via an Ethernet cable.
Once you've got the Wi-Fi sorted out and have installed the app, simply type the IP address from the app into the address bar of a browser on your PC.
A web page opens, creating a kind of synced holding area between the two devices. When you first load Air Transfer, the holding area is empty. You then just drag and drop files to it from your PC, or import items such as photos and videos from your iOS device.
The connection refreshes every 14 seconds, so if you export an image from your phone to the app, for example, it appears in the connected PC's browser within seconds. From there, you can download it as you would any other file. If you select more than one, the files are zipped up and sent as a package to your downloads folder.
Uploading files to iOS devices works just as well: the files appear in the app automatically and, from there, you can tap the Share button to send the file to the appropriate app.
The service doesn't do much else but – so what? The single biggest headache in managing an iPhone or iPad without iTunes is transferring files, and this simple, ingenious tool does it wirelessly and with aplomb.
How it can be improved:
Air Transfer works beautifully but design-wise it's a little rough around the edges and could do with some aesthetic attention to make it look the part. There's also an in-app purchase of £1.99 but it isn't particularly clear what this buys you.
OUR VERDICT
Getting files and photos from your iOS device to your PC should be a simple task, but iTunes makes it a chore. Air Transfer takes all the fuss out of the process by providing a handy wireless 'holding area' for each device to send and receive files from the other.
iDevice Manager Review | bit.ly/idm455 I 4/5
FEATURES 3/5
PERFORMANCE 5/5
EASE OF USE 3/5
What we liked:
Launch iDevice Manager with your iOS device connected to a USB port on your PC, and you could be forgiven for thinking that you've taken a step back in time.
The interface is ugly, unwieldy and doesn't behave the way you'd expect it to. However, all this can be (just about) forgiven if you concentrate on what iDevice Manager actually does.
We set it to download every photo and video from our device and it happily worked away until they were all present and correct on our PC's hard drive. If you're looking for a quick and simple way to get a complete backup of your device's photos with a minimum of fuss, iDevice Manager does the job.
You can also use it to view and download your contacts, view text files that you've stored as Notes on your device, and a whole lot more.
How it can be improved:
There are limits to what the software can do and sending files to your iOS device from your PC requires the Pro version. This is reasonably priced at $11.90 (around £9) but you can do it for free if you use our Gold Award-winner. Also, the clunky, cumbersome interface really is an eyesore.
OUR VERDICT
For a one-way backup of your photos and other files, iDevice Manager is a useful tool that provides a smattering of extra functions. However, we were less impressed with its design and some of its counter-intuitive controls.
AnyTrans for iOS Review | bit.ly/anyt455 | 4/5
FEATURES 4/5
PERFORMANCE 3/5
EASE OF USE 4/5
What we liked:
This software-and-app combo is available for iOS and Android, so if you're having problems backing up and transferring files from a range of devices, this could be a handy all-in-one solution. The downside is that the free version is actually a trial of paid-for software, which costs $39.99 (around £30).
The biggest obstacle we hit was the transfer quota, which kicks in at 50 items per day. While this is far from unreasonable, it may take a few days to back up your entire photo collection, for example. However, once you've got your initial bulk of files out of the way, you're unlikely to overstep the limit on a regular basis.
If you have iTunes installed, AnyTrans can take over and manage your existing library of songs and other files.
How it can be improved:
Some elements didn't seem to work as well as we'd have liked. For example, there's a download manager, which means you can quickly transfer items such as YouTube videos to your mobile device for watching offline. While this sounds great, we couldn't get it to work.
OUR VERDICT
This is perhaps the closest thing to iTunes among our award winners, and it can even connect to your existing iTunes library to manage your purchased songs and movies. It's easy to use and well designed, but you'll need to spend £30 to get the most out of it.
BEST OF THE REST
AirDroid
www.airdroid.com
Like AnyTrans, AirDroid works on multiple devices including Android. It's got a little more polish to its interface but, as you might have guessed from its name, the iOS version plays second fiddle to Android and doesn't have as many features. For example, it won't let you upload files from a PC to an iOS device.
iTools
bit.ly/itoo455
There's a lot to like about iTools and, if you're familiar with iTunes, you'll have no problem finding your way around. The free version is only a trial, though, and hits limits very quickly – you can only transfer 20 photos, for example. You can pay $30 (around £23) to get rid of the restrictions, but that's expensive considering what you get for free from the other tools reviewed here.
iExplorer
bit.ly/iexp455
iExplorer is also a trial version, which runs in demo mode unless you buy a full licence for $39.99 (around £30). You also have to have iTunes installed to run this software, which makes the whole exercise seem rather pointless.