Wired or wireless? Over-ear, in-ear or on-ear? Budget or break the bank? Headphones come in many varieties and price ranges, so you should think long and hard before buying a pair. Naturally, you'll want a pair that makes your music and podcasts sound great, but you also want to be comfortable – possibly for hours at a time. We're here to help, with answers to four key questions you should consider.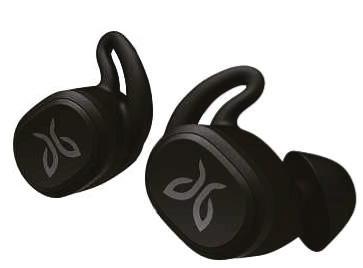 Earbuds or headphones?
Whatever else you learn in this article, remember this above all: earbuds fit inside your ears, while headphones sit outside. There's another distinction to be made between on-ear headphones (with flat pads that sit against each ear) and over-ear headphones (which are larger and have built-up sides – like cups – that enclose the ears). Over-ear headphones are often better at providing an immersive listening experience than their on-ear counterparts.
Which you should choose depends on how you plan to use them. Earbuds are more convenient if you want to listen to something while exercising, particularly in winter, because you can wear them under a hat. If you're going to be running, hiking or cycling, look for earbuds with over-the-ear arms, or additional fins, to keep them firmly in place. The Jaybird Vista are an ideal choice.
If you wear glasses, you may find earbuds more comfortable than headphones because the arm of your glasses won't be pinched between your head and ear by the pressure exerted by the headphones, and the tension in the headband.
That said, earbuds can require constant adjustment if used for several hours at a time. That's because, to get the best output, they often need to sit in a specific position in your ear and can easily slip out slightly. In contrast, you can simply push headphones back into place if they slip backward or forward. Some earbuds come with a choice of pliable plastic tips, which you can try until you find the perfect fit, which minimises this problem.
Apple's second- and third-generation AirPods have a one-size-fits-all design, while the more expensive AirPods Pro have pliable tips that, Apple says, "conform to the shape of your ear". You can use AirPods with any non-Apple device that has Bluetooth (including Android phones and tablets). In terms of what they can do, there's very little difference between earbuds and headphones. They both work well with computers, TVs, smartphones and tablets. However, if you're buying a pair for gaming or making calls, make sure they have a built-in mic to avoid the need for two separate connections.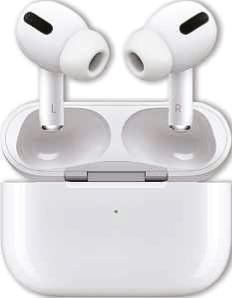 Headphones are the only viable option for anyone that uses hearing aids, although more recent aids now come with Bluetooth, which connects them wirelessly to smartphones, computers and some TV sets.
We recommend the AudioNova DX (www.snipca.com/40020) and the Phonak Paradise (www.snipca.com/40021), though you should ask your audiologist whether these hearing aids are suitable as replacements for headphones. For example, do you get better sound quality connecting them directly to your phone when streaming music, or would you be better with a pair of headphones laid on top of them?
Wireless or wired?
Wireless headphones and earbuds are more convenient. You can leave your phone out of harm's way and listen to audiobooks while cooking or cleaning. Bluetooth signals will typically reach around 10 metres (30ft) in any direction, assuming they don't have to pass through too many insulated walls, so in many houses you'll be able to leave the phone somewhere central and roam as far as you want.
Going wireless also means your headphones/buds are less likely to become obsolete in future, because 3.5mm audio jack connections are becoming increasingly rare on modern smartphones. None of Apple's current crop of iPhones has a headphone jack, and neither have the last two generations of Google Pixel phones – the Pixel 5 and 6. So, even if you could use an expensive pair of wired headphones today, there's a good chance you won't be able to next time you upgrade your phone.
Wireless headphones need regular charging, but given they have restricted space for batteries they last longer than you might think. Google Pixel Buds have a five-hour battery life, after which they are recharged by dropping them into the case that comes with them. The case has its own rechargeable battery, so you can top up the Buds even if you're away from a plug socket, giving you a total listening time of 24 hours (halve this if you're using them to make calls).
Apple's third-generation AirPods boast a six-hour battery, and a total listening time of 30 hours when the charging case is taken into account. Apple's AirPods Pro lasts four and a half hours, with an overall listening time of 'over 24 hours' with the case (compare the battery lives – and other specs – of all AirPods models).
If you prefer headphones, you'll enjoy a significantly longer battery life. Sony's WH-XB910N wireless headphones can run for up to 30 hours between charges, which could be enough for a full week's listening, after which you simply charge them overnight.
Do you need noise cancellation?
If you work (or live) in a noisy environment or simply want to block out the chatter on your commute, noise-cancelling headphones can provide some welcome relief. They have a side benefit, too: if you're hearing less of the outside world, you don't need to turn up the volume so high, so you may save battery life and avoid damaging your hearing.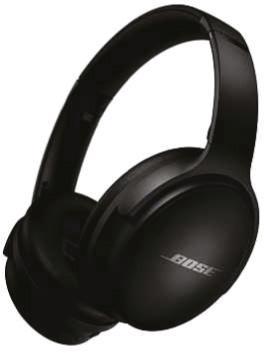 However, be careful if you're buying noise-cancelling earbuds or headphones for running or walking on the street because they can block out the sound of hazards around you, for example, traffic – and particularly quieter electric cars.
Several manufacturers are trying to overcome this problem by providing a 'balanced environment' option, rather than blocking out ambient sounds completely.
Bose's QuietComfort 45 headphones have built-in mics that sample noises in your vicinity and mix them in with whatever you're listening to, at what Bose claims is a "much more balanced volume".
Apple's AirPods Pro, AirPods Max, and Beats Studio Buds use external microphones in a similar way to provide what they call Transparency Mode.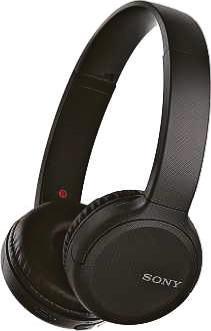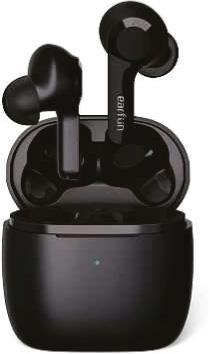 How much should you spend?
You don't need to spend a fortune. The EarFun Air 4 will cost you around £ and produce a punchy, expansive sound while offering a decent set of features.
If you exercise regularly, consider Bose SoundSport Wireless headphones, which has a cable that you can hang around your neck, so if they slip out of your ears you're not going to lose them.
If earbuds aren't for you, Sony's WH-CH510 over-the-ear headphones are a bargain. They connect using Bluetooth and have a 35-hour battery life. A built-in microphone lets you make calls via your smartphone, and they even connect to your phone's voice assistant.
If money is less of an object, Sony's WH-100XM4 have a 30-hour battery life and improved noise-cancellation, blocking mid-range sounds such as humming from a fan, air-conditioning, or a car engine.