THE Pixma TS8050 is almost the top model in Canon's revised range of Pixma inkjet multifunction peripherals (MFPs), and it has the price to prove it. Read our Review.
For the money you get a highly specified device with a creative bias: its scanner can stretch to 2,400 dots per inch (dpi), capturing four times as much detail as the more frequently found 1,200dpi, while its printer has a claimed maximum resolution of 9,600×2,400dpi. That's the highest you'll find among consumer inkjets.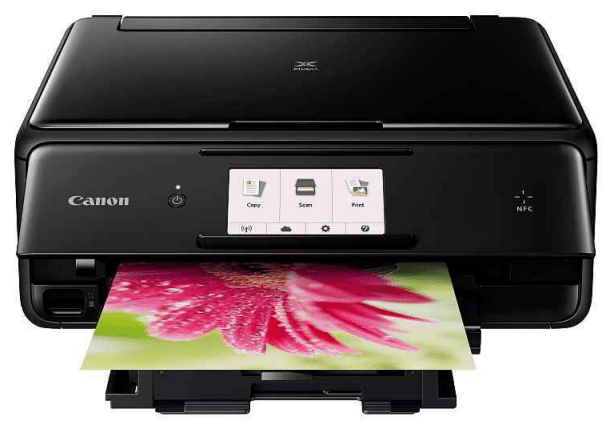 With two paper trays, duplex printing, Wi-Fi and SD card support, plus a smartphone-like touchscreen on its glossy front panel, we can't think of anything Canon has left out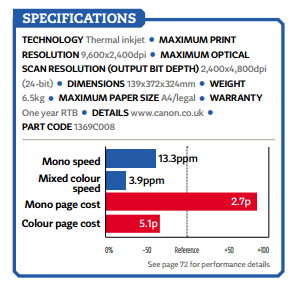 It's well specified elsewhere, too, with two paper trays, double-sided (duplex) printing as standard, Wi-Fi and SD card support, plus a smartphone-like touchscreen on its glossy front panel. Alongside is an NFC touch-spot for easy pairing with mobile devices; we can't think of anything Canon has left out.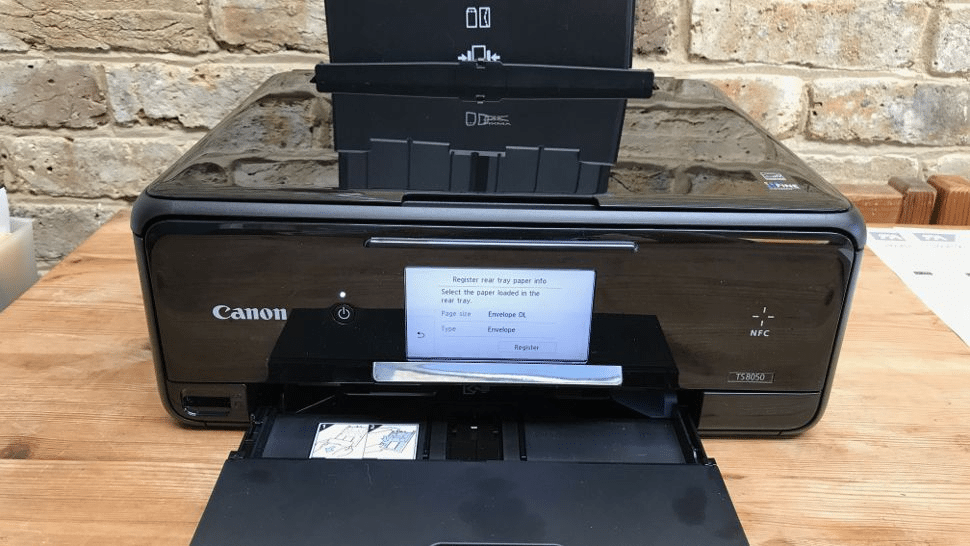 CANON Pixma TS8050 Review: SHADE CONTROL
It's not uncommon for photo-focused inkjets to have six inks, but the TS8050 has a slightly unusual setup: it shares the same pigment black ink as the five-color models in the Pixma range, and supplements their dyebased black, cyan, magenta and yellow inks with a mid-grey, for better shading control in photos. Canon says that the dye-based black and grey are barely used on plain paper, but running costs still work out at a not especially competitive 7.8p per A4 page, of which the black component is a steep 2.7p.
The TS8050 prints on paper held in a slim tray in its base, but photo paper can only be loaded into its pull-up rear tray. It won't print from this until you remember to close the tiny, hinged feed lid – and it's all too easy to forget. On plain paper, print speeds are fair.
For this money you'll find plenty of other inkjets that can beat the 13.3ppm the TS8050 reached on our 25-page black text test, and quite a few that will beat its 3.9ppm on our color graphics test. Photo prints compare better for speed, with each 6x4in shot completing in well under two minutes at the highest available quality.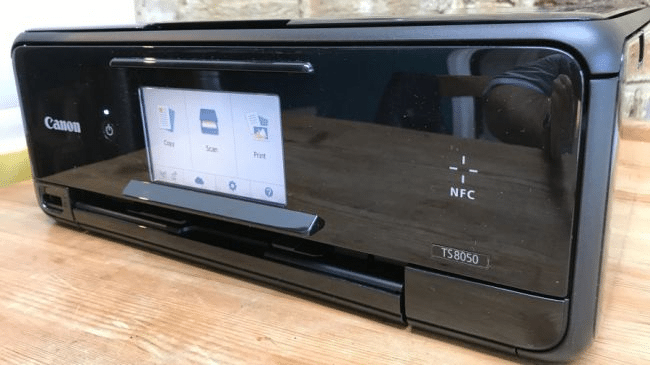 This MFP has a fairly quick scanner.
Connected via USB it could capture an A4 page at 300dpi in just 14 seconds, and it completed a 1,200dpi photo scan in just under a minute. At 12 seconds, mono A4 photocopies were quick, but color copies took twice as long. We were somewhat disappointed with the TS8050's dark photocopies, and some lines in our black text prints had a very subtle horizontal tear, but it's unlikely you'd notice it unless you were looking very closely. Color graphics on plain paper were just a touch less bold than we'd like, but they were otherwise extremely good. Photographs were exemplary, with extremely fine detailing, particularly on our black and white test print. Scans were also excellent, with superb detail and about the sharpest focus we've seen.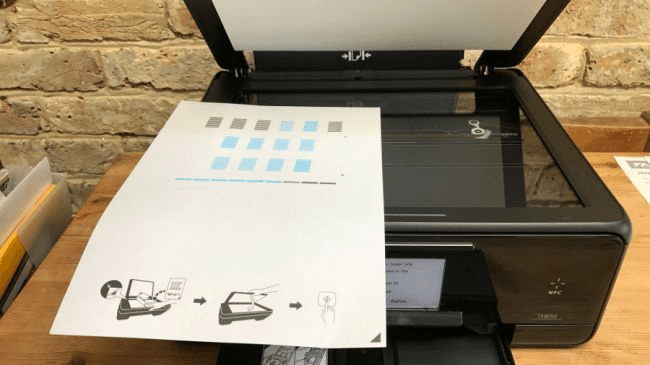 If your home is full of creative types and you can afford a high-end MFP, the Pixma TS8050 will more than fit the bill. It is expensive, though, and you'll get almost as good results from mid-range Pixma models.
Unless you need its exceptional scan and photo quality we'd save some money and get one of Canon's cheaper models, such as the Pixma TS5050.