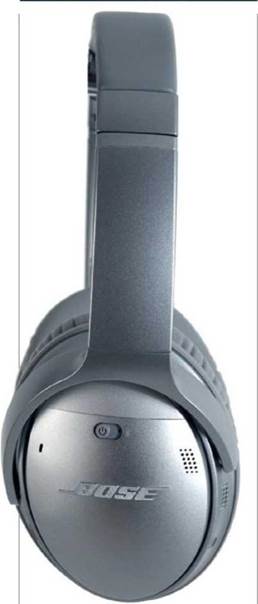 The only holdover from last year's shootout; these actually do have a new version out that adds Google Assistant features. But that particular model won't arrive here till early next year, and acoustic performance is unchanged between models.
As we mentioned last year, the Bose QuietComfort series has always been among the top noise-cancelling headphones in the market, and the QuietComfort 35 (henceforth QC35) continues to hold the flag as one of the best.
This headphone and the Sony MDR-1000XM2 remain the only headphones that create a palpable vacuum of noise when ANC is activated, and the resulting reduction in ambient noise truly lives up to the ANC promise. Perhaps more importantly, you don't hear much hissing or buzzing from the ANC system itself so you're really left to enjoy your music with additional coloration.
In terms of audio, the QC35 seems to work pretty well with all genres of music. There's a nice warm bass, and it also
seems to have a pretty good sense of rhythm and pace. In our testing, the headphone kept up well with Johnny Friggo's I Love Paris, though we thought some of the lower notes could have been better defined. Vocals seem to be a strength with these headphones, as exhibited on a recording of Sara K's If I could Sing Your Blues. With that track, Sara's vocals were clearly the focus, with good separation from the rest of the Instruments in the piece.
The headphone also seems to project a slightly wider soundstage than normal, as on our formal test tracks, it seemed the crowd in the track Hotel California by The Eagles was quite far away. The bass in the track was well handled, and the heavy guitar work in the piece also gave the headphone an opportunity to show off its strength in the mids. Faster moving tracks also work well with this headphone, as the other test track the headphone did particularly well on was Tiesto's Elements of Life.
+ Good ANC and battery life.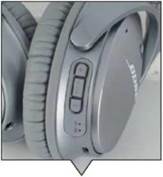 Physical buttons on the earcup let you adjust volume.
– Rendering of instruments could be better.
A simple switch activates noise-canceling
AT A GLANCE
TYPE
Over-ear wireless ANC headphones
FREQUENCY RESPONSE
WEIGHT
310g