You'd have a hard time buying a new PC that doesn't have fast Wi-Fi, but what if you have an older PC with poor – or no – Wi-Fi connection? You'll need to buy an adapter, as Nik Rawlinson explains in four scenarios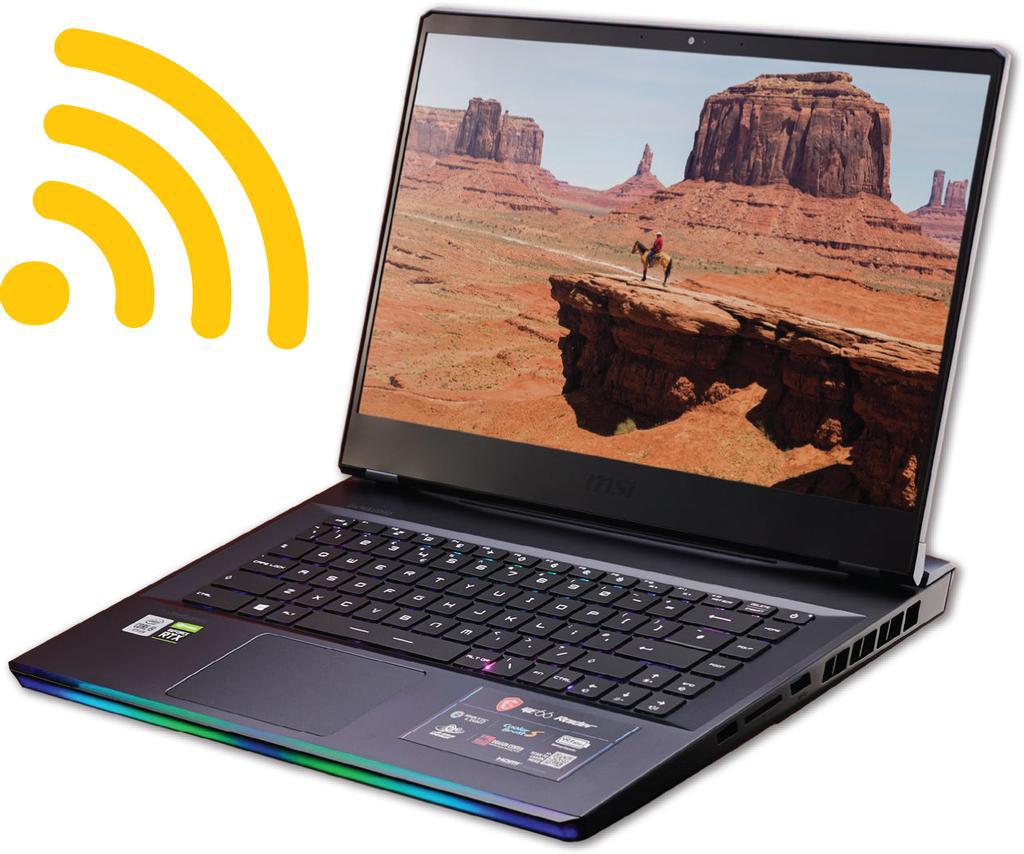 Scenario 1 You just want to cut the cable
If you simply want to get rid of your wired internet connection and you don't care about the fastest possible speeds, you're in an enviable position. You should be able to buy a wireless adapter for around £ The Linksys WUSB6300 (https://amzn.to/3CauU1O, pictured below) is a Wi-Fi 5 dongle that connects to a USB port on your computer and weighs less than a pencil. Read our Add Wi-Fi to an old computer.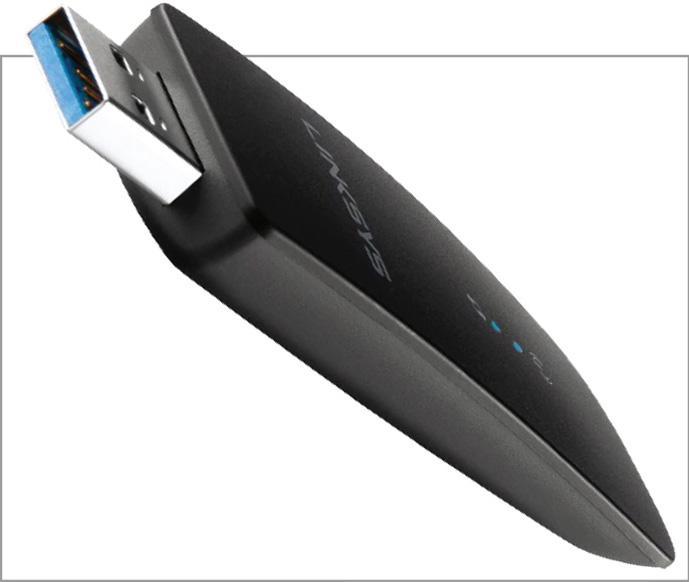 The Wi-Fi 5 standard has been around since 2014, so there's a good chance your router already supports it. And because each new generation of Wi-Fi is designed to support older hardware when possible, the adapter should continue to work even if you upgrade your router, or other devices on your network, to Wi-Fi 6. Bear in mind, though, that you won't benefit from the potential speed boost you'd get if all the devices on your network used Wi-Fi 6.
In our tests the WUSB6300 didn't have the best 2.4GHz performance. That may not be a problem, because we'd recommend using a 5GHz connection for devices that support it, unless your router's 5GHz signal has trouble reaching the furthest parts of your home (in which case, consider buying a signal booster). If your router doesn't support 5GHz connections, ask your internet provider for a new dual-band model.
Scenario 2 You want to upgrade to Wi-Fi 6
Wi-Fi 6 has been with us since 2019, but compatible devices have only become common in the past year. It's backwards compatible, so if you have a Wi-Fi 6 router but a Wi-Fi 5 laptop, they will work together without problem. However, to take advantage of Wi-Fi 6's key benefit – faster speeds when more devices are connected – consider upgrading your router and adapter simultaneously.
We added a D-Link DWA-X1850 Wi-Fi 6 dongle (£ from https://amzn.to/3UFyw3a, pictured above right) to a laptop that already had Wi-Fi 5 built in, then ran a series of tests to see which was faster when connecting to a Wi-Fi 6 router. The results were impressive, with single large files transferring almost four times faster over Wi-Fi 6 than Wi-Fi 5, and folders full of smaller files transferring around 70 per cent faster.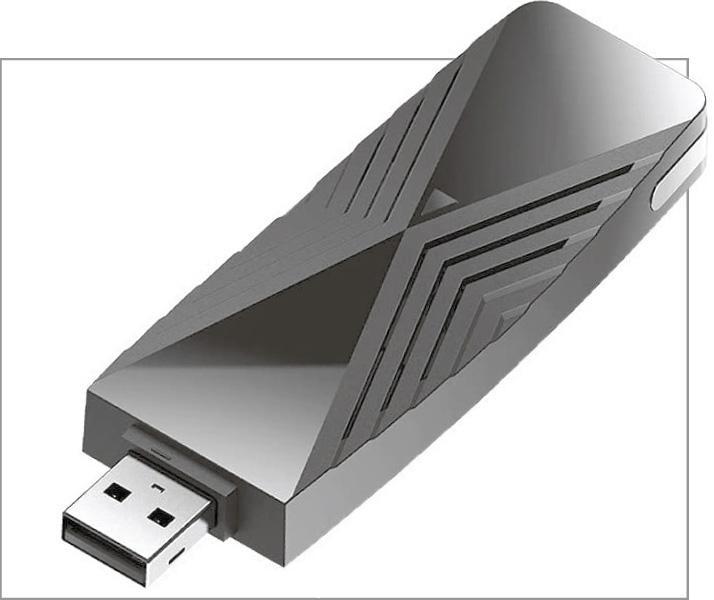 However, D-Link's dongle is far from your only option. The £ Asus USB-AX56 (https://amzn.to/3BI2FGs) delivers speeds up to 1.5 times faster than Wi-Fi 5, with increased range thanks to Wi-Fi 6's improved beamforming – which allows the router and adapter to negotiate a more direct passage for your data, rather than broadcasting it in every direction at once.
While dongles work equally well in laptops and desktop PCs, and are easy to unplug if they get in the way, PC users should also consider installing an internal adapter such as the £ TP-Link Archer TX3000E (https://amzn.to/3UGkoH9). This PCI Express (PCIe) card fits into a compatible slot inside your PC, and comes with external aerials for a stable network connection.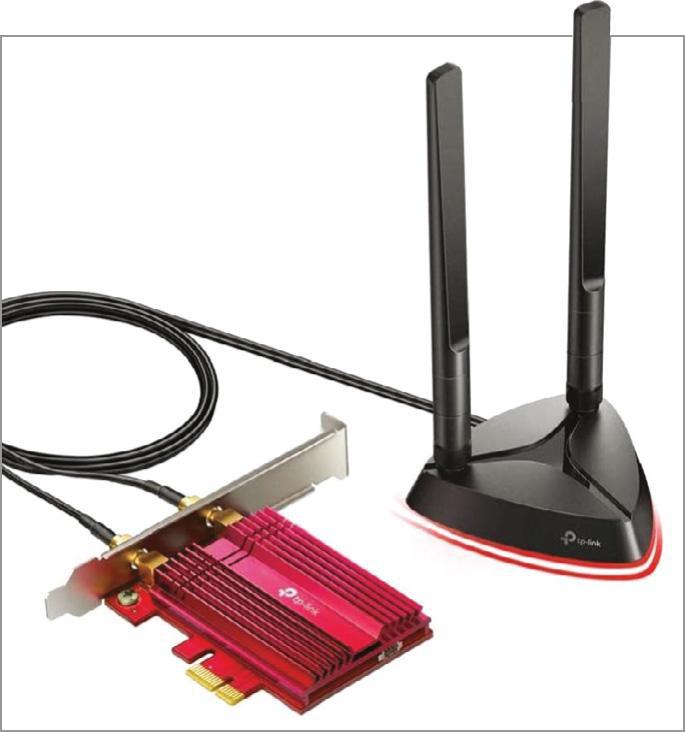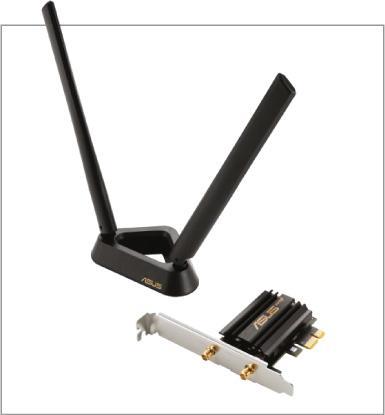 Most PCs built in the past 15 years have PCI Express card slots, though they're not as common in mini PCs and all-in-one computers. To find out which type of PCI Express slot you have, download CPU-Z (www.cpuid.com) then click the Mainboard tab at the top (1 in screenshot above) and look in the 'Bus Specs' box 2.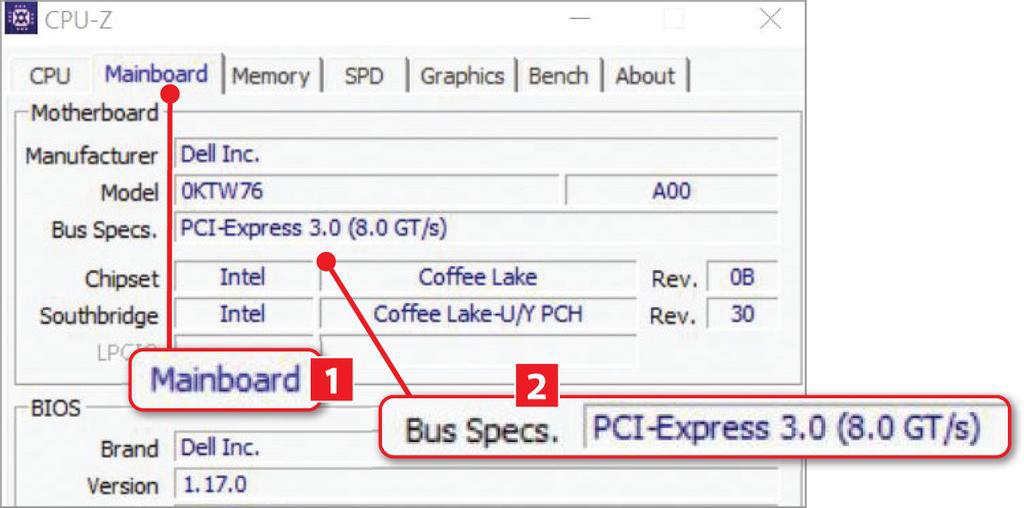 Scenario 3 You want to future-proof your network
Wi-Fi 6E, released in 2020, increases the number of frequencies your network can broadcast on. This should help solve any congestion problems you might be experiencing if you and your neighbours have a lot of wireless devices all trying to transmit and receive data simultaneously. Wi-Fi 6E supplements the existing 2.4GHz and 5GHz wavebands with frequencies from 6GHz.
Devices that support all three wavebands are still rare. However, if you need to upgrade or replace your existing equipment over the next few months, you might want to adopt the technology early and save yourself the cost of another upgrade in a few years. The caveat, of course, is that prices may fall if you wait.
Asus has produced a Wi-Fi 6E adapter, although it wasn't yet available on Amazon UK or Asus's UK store at the time of writing. However, a selection of PCIe-based add-on cards are available from other brands, including Ziyituod (£ from https://amzn.to/3SBsO0F), though we've yet to test it. As with the TP-Link Archer TX3000E, the Ziyituod card fits into an internal PCIe slot, rather than plugging into a USB port.
Your PC needs to be running at least Windows 10 to use Wi-Fi 6E hardware, so if you're running an earlier version and your PC's hardware doesn't support later editions, buying a new computer with Wi-Fi 6E built in would save you having to add it later. Consider MSI's Prestige 14 A12UC laptop, or LG's Gram 16.
Scenario 4 Wait for Wi-Fi 7
We shouldn't ignore the fact that Wi-Fi 7 is close at hand, and some readers are already preparing for it (see Michael O'Connor's question on page 71). When it arrives, it will support 2.4GHz, 5GHz and 6GHz, and deliver huge speed boosts on the fastest connections. While Wi-Fi 5 has a theoretical maximum speed of 6.9Gbps and Wi-Fi 6 reaches 9.6Gbps, Wi-Fi 7 is projected to push this limit to a potential 46Gbps. To put that in context, Broadband Genie's online calculator says it would take around 5.5 seconds to transfer a 4.7GB DVD across a Wi-Fi 5 network running at maximum capacity, but just 0.97 seconds using Wi-Fi 7.
Approval for this new technology is expected in 2024, and the first compatible devices should appear soon after that. Nobody yet knows how much Wi-Fi 7 routers and adapters will cost or even if they'll be readily available, but if you want to wait and see what happens, you could go for the cheapest WiFi 6 adapter now to get you through the next couple of years, then make a longer-term decision when the new technology arrives.