Specification
Manufacturer: Xenta
Requirements: Compatible sound card, audio outputs
Xenta, which is a part of Ebuyer, has a number of peripherals in its range, including some interesting speaker sets.
The Xenta XForce 5.1 Surround Sound speaker System is an extraordinarily cheap solution for anyone wanting to have a full desktop, audio set. The system comprises of five satellite speakers, which dish out a combined maximum of 50W RMS, and a subwoofer capable of 30W RMS. There's also a handy remote, which is good to see on a system of this price, and the usual RCA speaker cables come as standard.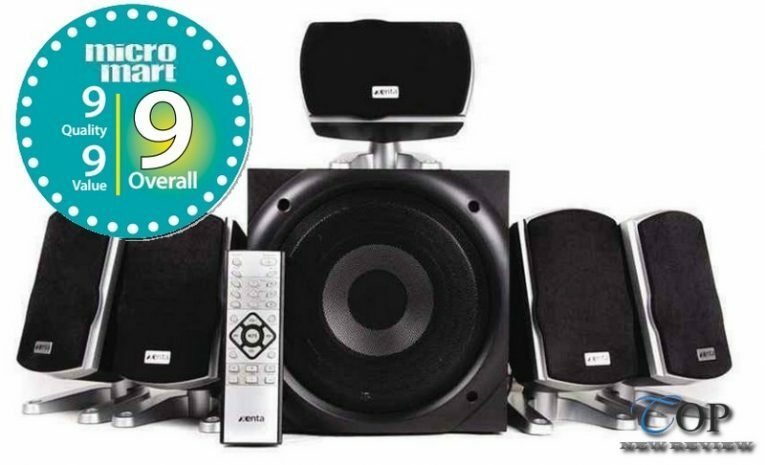 The build quality of the entire is remarkable, and it will certainly take its share of abuse from wayward feet. The plastic stand for each of the satellite speakers isn't the greatest we've seen and it does look a little on the cheap side, but it works nonetheless.
The media remote works well, although it doesn't come with batteries – a small niggle but one that's quite annoying. Surprisingly, it doesn't feel cheaply made.
In fact, it's one of the better functioning and well-made remotes of the group.
There's ample connectivity around the rear of the sub, although there's a lack of digital connections – which isn't surprising at this price level. Thankfully, the kit comes with all the necessary cables you'll need to get up and running with connection to a PC.
Audio quality is excellent. The mid and higher range sounds were clear and crisp in our tests, and the sub did a wonderful job of filling the room with a meaty bass. In fact, we'd be willing to pitch this set against some of the considerably more expensive audio sets we've reviewed in the past. Although it may look a little on the cheap side, Xenta has done an excellent job when it comes to the audio quality.
TV shows and movies sounded fantastic with the XForce, but it really began to shine when we started gaming. The louder and deeper explosions and distant gunfire from Battlefield 4 were perfect, and the middle and higher range frequencies – including voices – from Assassin's Creed: Syndicate were spot on too. Incidentally, playing Star Wars: Battlefront, there's nothing quite like having a TIE Fighter scream overhead and into the rear distance through this set.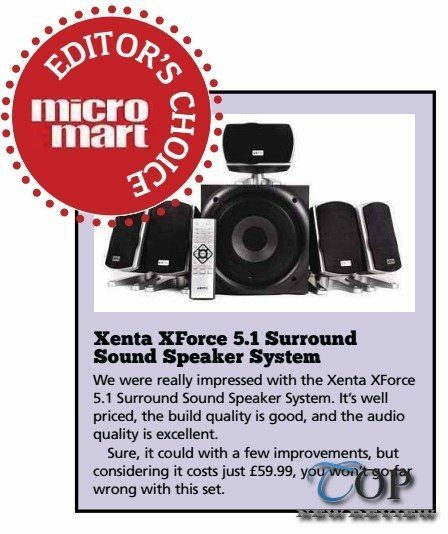 We were pleasantly surprised with the Xenta XForce 5.1 Surround Sound Speaker kit. It's affordable, at just £59.99 – the cheapest in the group – and it sounds terrific. The build quality may not be brilliant, but once in place, it should be adequate for most users and sets.
In short, a great 5.1 set for your PC.
Editor choice
Xenta XForce 5.1 Surround Sound Speaker System
In short, a great 5.1 set for your PC.
Add your review