Use ANDROID without GOOGLE – If you're not happy about Google accessing you personal information, you can simply remove the search giant's influence from your Android device. Wayne Williams explains the alternatives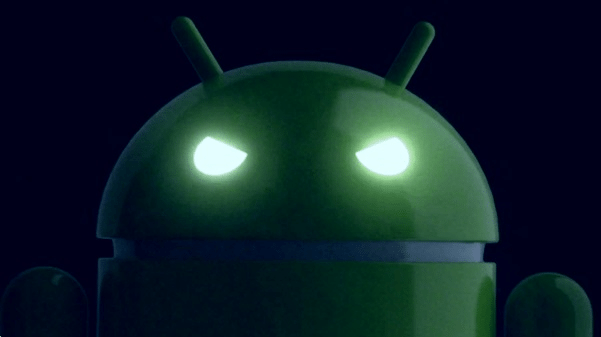 Use other app stores
Google Play is by far the most popular Android app store, but it's not the only one. Amazon has its own app store (bit.ly/amazonapps390), which offers some excellent bargains and daily giveaways – not just for Kindle Fire users, but all Android phones and tablets.
Furthermore, its Amazon Underground app, which you can get by visiting amazon.com/underground from your Android device or by entering your email address at bit.ly/underground390, offers thousands of pounds' worth of paid-for apps, games and in-app items for free.
Other app stores to consider include F-Droid (f-droid.org), which focuses on free and open-source content, and SlideME (slideme.org), which reviews all the content it offers to ensure you don't install dodgy and rubbish apps.
Samsung has its own app store (bit.ly/samsungapps390) as does LG (bit.ly/lgapps390) so if you own one of their devices, be sure to check them out.
None of the listed stores have the breadth of content offered by Google Play, but you should be able to find most – if not all – of the apps you need for everyday tasks, as well as plenty of games and entertainment services.
Use built-in (non-Google) apps
Depending on the make of your device, there's a good chance it will come with preinstalled alternatives to Google services. The big Android manufacturers such as Samsung, HTC and LG all provide their own apps, which don't require Google to work. For example, your phone will probably have an email client in addition to Gmail, which you can use with any email account. You may even prefer the apps from your device's manufacturer to the ones Google provides, although these often don't get used and are regarded as 'bloatware'.
Install alternative apps to Google's
There are plenty of alternative apps you can use instead of preinstalled Google products. DuckDuckGo (duckduckgo.com/app) lets you search the web anonymously without being tracked, while the brilliant free mapping tools Maps.me (maps.me) and Here Maps (maps.here.com) let you download maps of entire countries to navigate offline.
Rather than using Gmail, which scans your messages to target you with emails, try BlueMail (bluemail.me) or AquaMail (www.aqua-mail.com), which work with any email account you want to use and have simple but sophisticated interfaces.
If you're not tied to Google Drive, you could instead use Microsoft's OneDrive (onedrive.live.com) for your documents, or for photos. And if you're worried about Chrome collecting your information as you browse the web, there are plenty of other choices available, including Firefox for Android (bit.ly/firefox390) and the highly rated Dolphin (bit.ly/dolphin390).
Of course, certain Google apps and services can't be so easily replaced – YouTube being the obvious example – but there alternatives to many services that don't share your personal data.
Install apps directly from search
Google now lets you install apps simply by searching for them, without first needing to visit its Play Store. All you have to do is search in your browser for the app you want, then click the Install button in the results. You'll be presented with all the permissions you'd normally see before installing the app. Although this trick bypasses the Play Store, it doesn't avoid Google altogether because you still need to use its search engine.
Sideload apps from outside Play
Some apps are blocked from Google Play because they include tools that Google doesn't want running on Android (certain ad blockers, for example). If you still want to install them, you just need to find the app in APK (Android Application Package) format – try the developer's website or the comprehensive APK Mirror (www.apkmirror.com), then sideload them.
To do this, open Settings on your Android phone and look under Applications or Security for the Unknown Sources option. Tick this and you'll be able to download apps packaged as an APK, and install them directly on your device. There is a security risk involved in installing apps in this way, so make sure the app you want is safe and comes from a trustworthy source.
Remove Google services by rooting your device
Some of Google's stock apps and functions (such as Google Play Services) can only be removed by rooting your device. You'll need to use a tool such as Towelroot (towelroot.com) or Kingo (www.kingoapp.com). To install Towelroot, go to the website on your phone or tablet, and tap the lambda symbol (?) to save the app in APK format, then install it. For Kingo, download Android Root for Windows from the website.
Connect your phone via USB, run the program and follow the instructions. The usual caveats apply about rooting – it invalidates your warranty, leaves you open to more security threats and can even 'brick' your device (render it unusable).
Once your phone is rooted, you'll be able to remove all the apps you don't need. But before you strip your device of everything Google-related, it's worth noting that some third-party apps require Google Play Services to run properly. So bear in mind that if you disable this function, you may find that certain apps stop functioning.
Install a custom ROM on your device
There are several excellent custom ROMs you can install on your phone or tablet to replace the default Android OS, of which CyanogenMod (www.cyanogenmod.org) is arguably the best. This is like the latest version of Android but with a lot of additional functionality. If your phone is running an old version of Android, and there's no sign of an update on the horizon, installing this will give you access to all the features and functionality you've so far been denied, and you can customise it to suit your tastes.
Installing CyanogenMod is easy. Make sure your phone is set to install apps in APK format, then go to get.cm on your phone. Download and install the ROM and follow the onscreen instructions. You'll need to connect the phone to your computer via USB and run the CyanogenMod Windows Installer from www.cyanogenmod.org to install the ROM.
THE PROS AND CONS OF DITCHING GOOGLE
The main benefit of removing Google from your Android phone is privacy. The search giant knows far more about you – where you are, what you do and what you like – than you might be entirely comfortable with, and eliminating its presence from Android will make you feel less exposed.
There are clear downsides, however, because Google is responsible for some very good apps and services, and you may end up trading those for less capable alternatives. As we mention above, certain third-party apps rely on Google to work properly, so you could end up losing them in your quest to quit the search giant.
Google Play delivers timely updates to apps, which you probably won't get if you use alternative app stores, so you'll have to wait longer for new features and bug fixes to arrive. You also won't get the latest updates to the Android OS until custom ROMs have been updated accordingly.