Tibo Plus Mini Review – Great speakers for a tad over a hundred pound? Sounds good to us
Tibo Electronics is a relatively new name, having been founded in 2010. However, despite the company's youth, it has so far developed some pretty impressive audio products.
The newest to be released from the wireless range is the Plus Mini Speakers. This is a set of two desktop speakers (one active, the other passive), measuring 130 x 157 x 133m each and weighing 5.49kg for the pair (3kg for the active speaker, 2.49kg for the passive). The design is simple enough and quite traditional, but effective.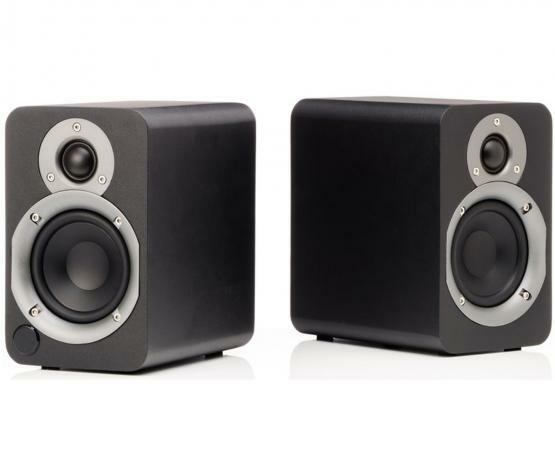 The tough, matte-black plast ic body houses a 0.75? soft dome tweeter, and a 3? woofer in each speaker. Connectivity is very good, with a range of physical ports on the active speaker unit, which include a USB audio port for connection to a PC, 3.5mm aux port, active subwoofer output, power, volume and power dial, a Bluetooth pairing button and a pair of output connections for the other speaker.
As we mentioned, these are Bluetooth capable speakers as well as being physically cabled. Setup is as simple as you would expect from a modern Bluetooth product, and there's no distinguishable loss in sound quality when comparing both the Bluetooth and cabled options.
There's a total of 40W output from the Tibo Plus Mini, which is actually quite good for a set of speakers of this size.
The sound quality was excellent too, with a wide range of frequencies available and a good meaty bass to thump out the lower end of the scale.
While they may not replace your current hi-fi setup, the Tibo Plus Mini speakers are ideal for projecting good-quality sound across a larger space. Once you push the volume all the way up, they fill the room nicely, and there's very little distortion too. In fact the only thing missing to make these the perfect computer desktop speakers would be the addition of a front headphone\headset port for when you want some decent audio in-game.
There's a lot to like about the Tibo Plus Mini Speakers. They sound great, they're decent enough to look at, they're easy to use and set up, and they're reasonably priced.
There are much smaller Bluetooth speakers available, and likewise some that sound infinitely better. But considering everything we've mentioned, the Tibo Plus Mini speakers are a great choice for those who want decent sound from a compact and well-priced setup. David Hayward
Great sound from a compact set of desktop speakers.