Sony's UHD Blu-ray flagship may be gorgeous, but it's a tad less irresistible than its cheaper stablemate, says Steve May. Read our SONY UBP-X1000ES Review.
You may also like:
SONY UBP-X1000ES review: SPECIFICATIONS
ULTRA HD: Yes HDR: HDR10 UPSCALING: Yes. 4K MULTIREGION: No. Region B BD; R2 DVD HDMI: 1 x v2.0; 1 x v1.4 MULTICHANNEL ANALOGUE OUTPUT: No DIGITAL AUDIO: 1 x digital optical audio out; 1 x digital coaxial audio out ETHERNET: Yes BUILT IN WI FI: Yes SACD/DVD-A: Yes/Yes DIMENSIONS: 430(w) x 54(h) x265(d)mm WEIGHT: 3.9kg
FEATURES: Bluetooth with LDAC; USB; iOS and Android app control; HDR-to-SDR converter; integrated streaming services; DLNA media playback; DSD compatible; DSEE HX audio upscaler
The UBP-X1000ES adds a front-panel display
FEW WOULD ARGUE that Sony's UBP-X800 is one of the best performing (affordable) UHD Blu-ray players currently available. So the brand's step-up UBP-X1000ES model clearly has a lot to live up to. The most obvious difference between the two siblings can be found in this model's audio performance, but there's more going on here than just beefed-up sonics.
Visually, the UBP-X1000ES hits the right notes. Clearly a member of Sony's X-squad. it shares the same minimalistic design as its stablemate, albeit adorned with an ES badge and a clear LED display.
The rear panel offers further confirmation that it's a rather different beast; in addition to the dual HDMI outputs (one v2.0 for full AV. the other an audio-only vl.4 output), we also get an analogue stereo output, thoughtfully spaced to accommodate over-engineered interconnects. There are also coaxial and optical digital outputs, an RS232 jack for system control. IR remote port and Ethernet to complement the onboard dual-band Wi-Fi.
Inside the chassis, the player introduces a high-end 32-bit DAC, and there's a more substantial power supply to call upon.
Less obviously, the X1000ES supports all the major smart home protocols, including Control4. Crestron and Savant. This will only be of interest if you have a custom-installed AV smart home system that you want to integrate the deck into. It's not relevant if you simply want to plumb the player into a regular AV stack.
No Dolby Vision, yet…
Video performance is first-rate, but in reality no different to what we've already seen on the UBP-X800. The player faithfully delivers to the screen everything on disc, be it with native 2160p content, or artfully upscaled HD. Colour gradations are smooth and band-free.
The only contentious aspect of the X1000ES's video performance concerns HDR. There's support for the HDR10 format found on 4K Blu-rays, but at this point you'd be right to expect Dolby Vision compatibility too – especially as other branches of Sony's business (displays, software) have embraced it. So can the X1000ES support DV? I get the feeling from talking to Sony that the silicon inside should be able to run Dolby Vision, but Sony remains evasive on the subject.
Will it come via a firmware update? Your guess is as good as mine.
Ultimately, the biggest point of difference between this and Sony's cheaper deck is audio. There's little doubt that Sony has taken an ES approach here. The onboard DAC handles even the most complex of tracks with ease; intangibles like air and musicality are easy to appreciate. Back In Black (AC/DC) has hard rockin' heft; you can feel the physicality of Angus Young's guitar licks, the percussive slap of Phil Rudd's sticks.
CD playback is clinically precise without being soulless. Psychedelic classic See Emily Play (Pink Floyd. Cre/ation: The Early Years 1967-1972) can be a little edgy thanks to its vintage, but the X1000ES imparts warmth and adds weight to the recording.
And like its stablemate. the player is universal, happy with both Super Audio CDs and DVD-Audio discs. Such platters can still elicit a smile – the London Philharmonic Orchestra playing Morning Mood (Peer Gynt Suite No. 1 Op. 46), in a 5.1 mix from the album Grieg Classical Masters Series, is a joyful listening experience.
SONY UBP-X1000ES review: Stepping up a level
If you want top-class AV. the UBP-X1000ES doesn't disappoint, and as a fully rounded UHD disc spinner. Sony's deck has lots going for it. Value though is less clear cut. The base-line UBP-X800 model is so good – and much cheaper – that many will find it difficult to justify the price premium. There's also stiff competition from both the Oppo UDP-203 (which ups the audio game with MQA support and caters to Dolby Vision discs) and Panasonic's now bargain-priced DMP-UB900. That said, there's no doubting this player's finesse.
SONY UBP-X1000ES review: AV INFO
Audiophile, custom install-friendly UHD disc player
Sony's top of the line ES-grade model
peers Oppo UDP-203; Panasonic DMP-UB900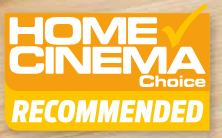 Verdict
Editor choice
SONY UBP-X1000ES review
This universal deck delivers on its high-end promise, but has to contend with its own Sony rival and better-specced competitors.
Add your review
|
Read reviews and comments
Best SONY UBP-X1000ES prices ?

$

789.99
1 used from $789.99
in stock


Come home to ultimate entertainment: the UBP-X1000ES 4K Ultra HD Blu-ray Disc Player sets new standards in immersive entertainment for home cinema/audio-visual enthusiasts and custom installers.This feature-packed universal player provides a complete solution for reproduction of the highest quality pictures and sound. Support for a huge range of media types, formats and standards includes 4K HDR playback plus the latest 4K streaming services. And with support for Dolby Atmos and DTS:X object-based surround sound as well as Hi-Res Audio, you're assured of stunning pictures plus a thrillingly lifelike soundtrack to match.Beautifully designed and engineered, the UBP-X1000ES is an ideal partner for today's complex A/V environments. It's fully certified by leading home automation system vendors, with generous connectivity and control options for smooth integration into the most ambitious custom installations.
Main Features
Play almost any disc and file format
4K HDR to SDR conversion
Superb...

MORE DEALS