Following the release of FastStone Capture 10 last month, we decided to find out if the screen-capture tool is worth the money and how it compares to our favourite rival program, ShareX. Read our Should I pay for FastStone Capture.
Free trial: 30 days
What you need: Windows 7, 8.1, 10 or 11
https://www.faststone.org/FSCaptureDetail.htm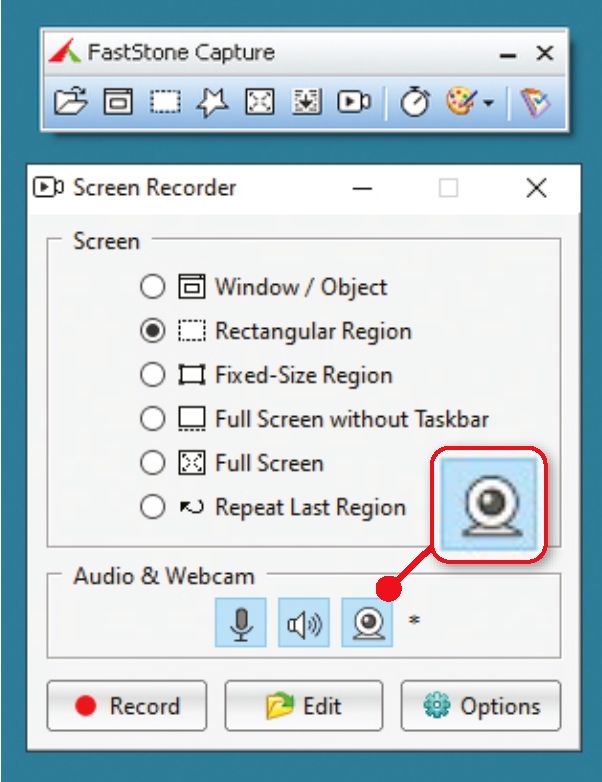 FastStone Capture's deceptively simple interface consists of a tiny floating toolbar, which – unlike ShareX – gives you one-click access to all its main functions. These include options to capture windows, specific areas (rectangular or freehand), your whole screen and scrolling windows -which is useful for capturing long web pages. You can also delay captures by up to nine seconds, convert images to PDF and much more.
However, it's the program's Screen Recorder tool that really caught our attention. This makes it easy to record videos (with audio) of all or part of your screen, and save them in MP4 or WMV format. You can choose whether to include your cursor if you're recording a video tutorial.
Although ShareX also has a screen recorder, it isn't as flexible and its setting for including audio in videos is tucked away. What's more, FastStone Capture 10 adds options to capture footage directly from your webcam (see screenshot) and adjust your microphone settings to get the right sound level in recordings. It also now lets you capture audio from your PC speakers, extract audio from videos and acquire images directly from your scanner.
OUR VERDICT: Pay for it
FastStone Capture's new features make the program well worth paying for. ShareX remains our preferred free tool for capturing screenshots, but FastStone's simpler interface and versatile video-recording abilities give it extra appeal, and you can try it for free for 30 days.