Samsung Galaxy Tab S2 8.0 Review | Some people say Samsung copies Apple's products. Some of those people are even judges. But nobody can accuse Samsung of copying this tablet from the iPad mini 4. If it's a copy of anything, it's the iPad mini 3. It has a screen the same size and shape, with the same number of pixels; wide borders at the top and bottom, and narrow at the sides; and a Home button that doubles as a fingerprint sensor.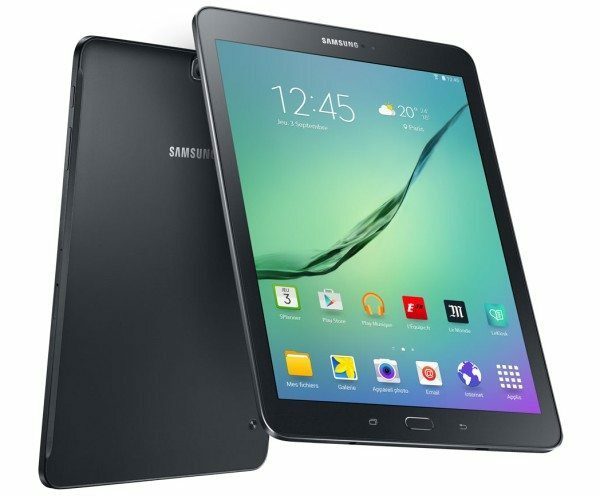 The surprise, though, is how close it actually gets to being as good as an iPad. Though heavier, it's even thinner, yet feels just as sturdy. The display has been changed from the earlier Tab's widescreen to the iPad's squarer 4:3 dimensions. Some space is wasted when watching films, but it's more practical for other purposes. Samsung's AMOLED technology gives a theoretically infinite contrast range, because black pixels emit no light. At the other end of the scale, the whitest this panel can go is less than 80 per cent as bright as the iPad, but it's adequate, and colors look superb. Overall, we'd put the two screens on a par with each other.
The S2 8.0 has a more powerful processor than the iPad mini 3, but can't keep up with the iPad mini 4. It's a tad faster when carrying out really demanding tasks that can make use of all its eight cores, but otherwise it's slower, sometimes considerably so. Web pages load and scroll more smoothly on the iPad. As far as graphics go, the S2 8.0 is slower than both the iPad mini 4 and Samsung's new large tablet, the S2 9.7. Nevertheless, it's unlikely to struggle with games.
The rear camera has eight megapixels – like the iPad's. The aperture (controlling how much light the lens allows in) is wider, at f/1.9 compared with f/2.4, but pictures still seem grainy in low light.
Like the iPad mini, the S2 8.0 has a fairly long battery life. Playing video, with the screen brightness at a medium level, we got just over 14 hours out of it, compared with just under 11 on Apple's tablet. That suggests Samsung's processor is more efficient when less is demanded of it. Get on Wi-Fi, play games or turn the brightness up, though, and the S2 8.0 begins to drain quite quickly, dipping below six hours.
The S2 8.0 officially starts at the same price as the iPad mini 4, but with twice the storage at 32GB. While Apple's retail prices generally hold firm, Samsung's are regularly discounted, so you can find the S2 for less. Apple's 16GB is not enough if you want to install a lot of apps, buy HD films or shoot a lot of photos and videos, but 32GB is sufficient for most people. So the basic S2 8.0 is really competing with Apple's next model up, which comes with 64GB. In comparison, the S2 looks like a bargain, especially considering you can upgrade its memory with microSD cards for under a tenner.
Then again, it runs Android (Lollipop, 5.0.2), which hasn't fully caught up with Apple's iOS in ease of use, simplicity and security. No tablet feels as seamless and smooth in operation as the iPad. If you'd bought the very first iPad mini when it came out three years ago, you'd be able to upgrade it now to iOS 9. With Android, it's pot luck whether even last year's devices can upgrade. And its jump in processing power makes the iPad mini 4 particularly future-proof.
So excellent hardware may not justify choosing an Android tablet. But an Android tablet as good as this one, at such a competitive price, is a reason to think seriously about it.
It's no iPad, but if you're going to buy a small Android tablet, this is as good it gets.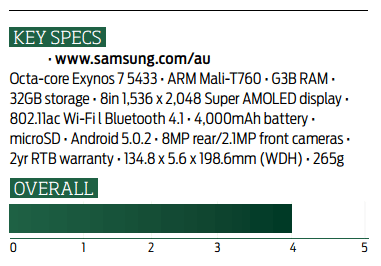 1.3GHz Samsung Exynos 5433 eight-core processor • 32GB flash storage • 8in 2048×1536-pixel screen • 8-megapixel rear camera • 1.2-megapixel webcam • microSD slot • 802.11ac Wi-Fi • Bluetooth 4.1 • Android 5.0.2 • 199x135x5.6mm (HxWxD) • 389g • Two-year warranty