Samsung D3 Station Review
The D3 Station range from Samsung is a little misleading. Although it clearly states Samsung on the top of the drive and on the box too, the D3 Station range of external drives are actually manufactured by Seagate.The issue of joint ownership when it comes to support of a product is one that often rears its ugly head in the technology industry. Usually you'll simply return the product back to the shop you purchased it from, but occasionally you may require something a little extra from the manufacturer. This is where the D3 Station fails from the off, as neither company appears to want to admit to owning it.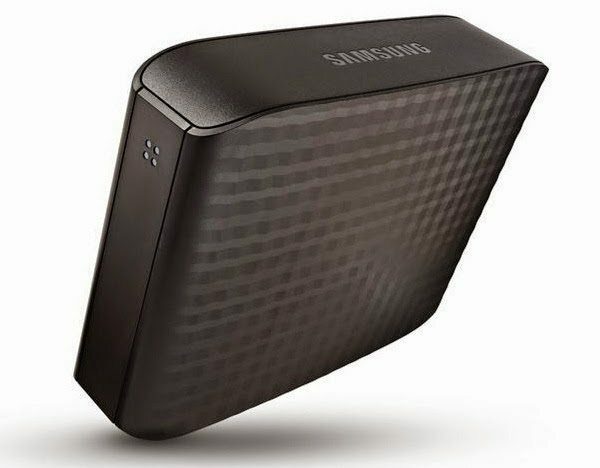 The D3 Station comes in either 1TB, 2TB or 3TB models, which is certainly more than enough for modern backups or media storage. And it comes with a USB 3.0 interface, with a separate power supply, as well as the USB connection, around the rear of the unit.
It's a fairly unassuming looking external drive, but that's probably only because we've been admiring our reflections in the polished surface of the Christofle Sphere. It doesn't look like some kind of abomination that needs to be hidden away from sight, but it's also pretty bland, with its two-tone grey colour scheme.Looks to one side, the D3 Station performed less well than expected. The 1GB file we tested was read at just 72MB per second, with the write speed coming in at an equally poor 55MB per second. Clearly, this is a drive that isn't designed for speed.
This was also an exceptionally noisy drive, and it seemed to vibrate on our desktop unlike anything else we've ever tested. The continual rumble of the vibration and noise was enough to drive us suitably mad after about an hour or two of use, and that noise and vibration increased significantly when the drive was in use.However, the pre-installed Samsung Drive Manager software was adequate enough for the majority of users. With it you can set and perform a backup, set up Samsung Safekey data security and compression and run a few drive diagnostic tools.
Overall, although on the face of it the Samsung D3 Station is an okay and adequate external hard drive, the poor read and write speeds combined with the noise and vibration from the unit make this a rather less than average addition to the group.Added to that, though, is the apparent lack of support and ownership. This alone may be enough to deter most business class users, as well as home or small office users too.All in all, this isn't an external drive we'd recommend in a hurry. And considering it costs £83.67, we think your money could be put to much better use.