With its original Blade Stealth, Razer delivered an impressive ultrabook with a whole lot of style and an affordable price tag to go with it.
Now, the American gaming hardware-maker has returned with an update that largely provides more of the same, albeit with a few notable improvements.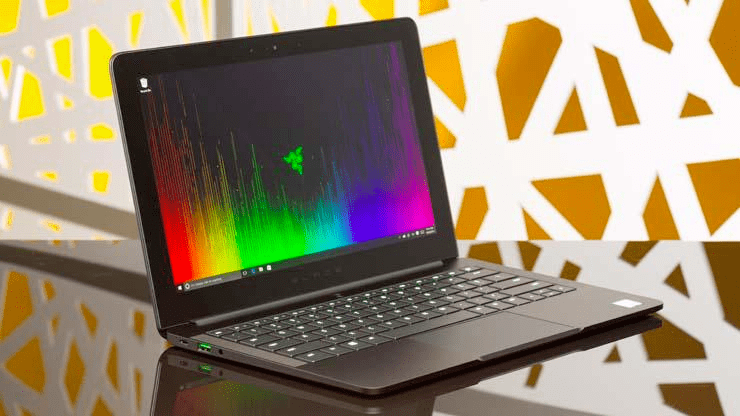 Its processor has been seen a generation bump, going from an Intel Core i7-6500U to the more energy-efficient i7-7500U. You'll also find that the new Stealth now offers 16GB of memory as an option (up from last year's 8GB), alongside PCIe SSD storage up to 1TB. It's also got a larger battery which promises a 15% higher capacity. While the previous Stealth had a 3.25hr battery life under intense usage, the new Stealth kept on trucking for a full half hour longer.
When subjected to constant 1080p video playback at 50% brightness, the Stealth lasted 5 hours and 42 minutes, putting it directly in line with the Acer Swift 7 laptop — a welcome improvement.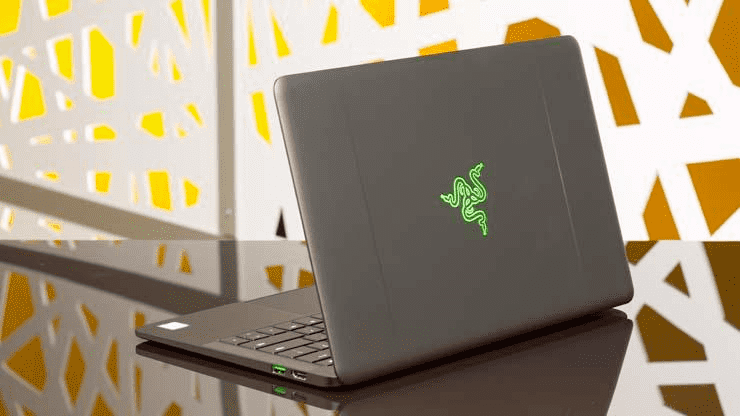 Like the previous Stealth, this updated version isn't really aimed at gamers, though it can still be used in conjunction with the Razer Core peripheral, an external enclosure that lets you plug in and use a desktop graphics card via the Stealth's Thunderbolt port. That said, even without the Core, the Stealth still outclassed many of its ultrabook competitors in our 3DMark tests, but it's still a long way behind dedicated gaming laptops.
In terms of build quality, the new Stealth is nearly identical to the version that released last year, with a beautiful (and durable) CNC aluminium body that sports Razer's signature matte black finish and light-up green logo. With a thickness of only 13.1mm, the Stealth is around 4mm thinner than the MacBook Air, which Razer sees as its main competition. The company's signature Chroma keyboard LED back lighting is also included, letting you customize colors, with 16.8-million options per key, so you can personalize your keyboard lighting effects in any way you like.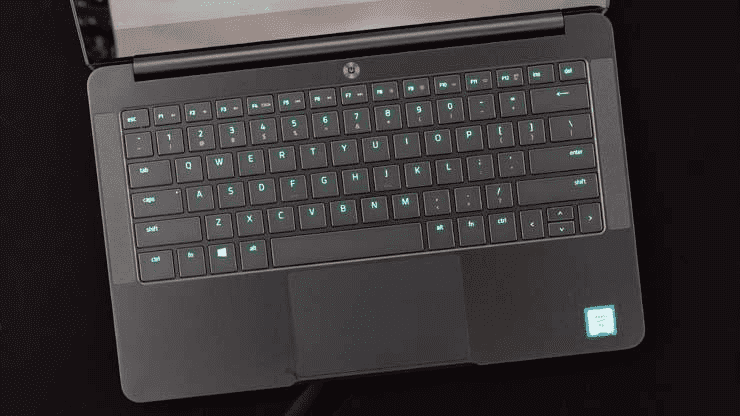 The new Stealth packs the same impressive 1440p IGZO touchscreen display as its predecessor, offering 100% RGB color coverage and 150-nit display brightness, though regrettably, it's still hampered by an unusually wide bezel that keeps the device's screen size at 12.5-inches. It's also available with a 4K display, though we'd expect that version to eat through the battery at a quicker rate.
As before, we would've loved to have seen this bezel reduced and the display bumped up to a MacBook Air-matching 13-inches. As it stands, it's the one visual aspect of the Razer Blade Stealth that feels dated, despite the rest of the unit looking utterly gorgeous and cutting-edge from a design standpoint.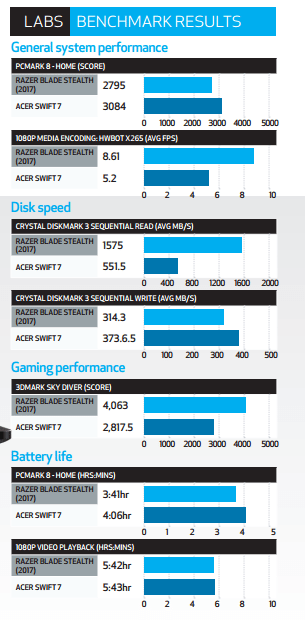 Regardless, given its wonderful QHD touch display, impressive specs, stylish design and solid build quality, at a starting ( less than a bottom-tier MacBook Air), the Razer Blade Stealth is still an absolute steal if you're shopping for a Windows ultrabook.
Stephen Lambrechts

Editor choice
Razer Blade Stealth (2017): A rather stealthy upgrade
An improvement on the previous generation, but that 12.5-inch screen stops this Blade from gleaming.
PROS
Speedy performance stacks up well to more expensive machines. Long battery life. Attractive and sturdy metal construction. Customizable individually backlit keys. Includes both USB-C with Thunderbolt 3 and USB 3.0 ports.
CONS
Somewhat light on storage. Keys have slightly shallow travel.
Add your review
|
Read reviews and comments
Best Razer Blade Stealth (2017) prices ?
MORE DEALS

See also THE COMPLETE GUIDE TO…OLED laptops
Verdict
An improvement on the previous generation, but that 12.5-inch screen stops this Blade from gleaming.