Visual Excellence – This monitor doesn't come with a lot of frills, but it delivers  where it's most important: performance
Some products fly under the radar, or appear unexpectedly because brands aren't focused on marketing them yet.
That seems to be the case with Philips's 328C7Q, which was sent to us earlier in August.
The Philips' 328C7Q is a large 32-inch curved monitor that has an overall grey theme and a white back. It's a minimalist design that many would appreciate: a plain front with the screen itself and a plastic piece at the bottom with the brand's name that lights up when the monitor is powered on. At the back, there's a DVI, VGA, HDMI and DisplayPort input, as well as the control stick for the OSD (On Screen Display). Users can also get audio through the monitor's audio pass-through if it's connected to a game console or a GPU via the HDMI or DisplayPort.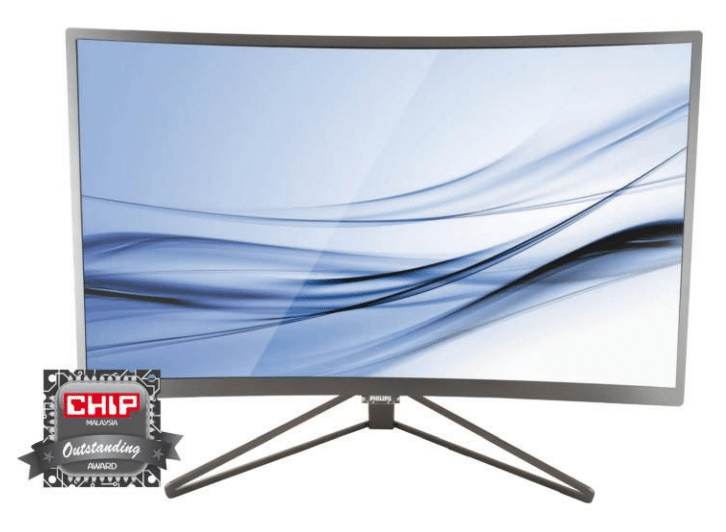 Considering the size, we expected the 328C7Q to be a heavy monitor, but it's actually not that bad. Philips managed to keep the overall weight down by giving monitor a plastic main body and a matte LCD curved screen.
The stand is made out of metal and is strong enough to hold up the weight of the monitor, despite its skeletal looking frame.
One thing we really liked about this monitor was the thin bezels on the side, which were probably about 10mm. Put another monitor of the same make side by side and it's still only a less than one-inch gap in between, great for multi-monitor setups. And such setups are great for one reason: the display is curved.
Three 328C7Q monitors, for example, would not only offer a lot of virtual real estate, but would also be highly immersive for simulation games such as Project Cars.
However, there are a few minor caveats.
For one, the stand was quite basic. Other than a certain degree of tilting (about 20⁰, give or take), the stand doesn't have much in terms of ergonomic features. Also, besides the standard brightness, color, contrast and sharpness options, the OSD lacked features.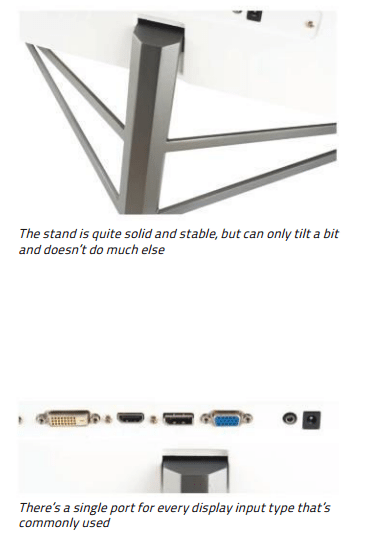 At 31.5-inch in display size, the monitor offers a lot of space for most users. In addition, the AMD FreeSync plus 144Hz refresh rate makes sure that there's no screen tearing while gaming. On top of that the screen is curved, so once we found the ideal sitting-to-display distance, there's a sense of 'depth' to the display when watching videos or gaming. The brightness and contrast levels were decent, but the colors looked a bit over saturated.
+ High refresh rate
Immersive viewing
– Stand lacks ergonomics
Specification
Display: 31.5-inch Full HD (1920 x 1080), 100%
sRGB colour gamut
Panel: IPS-ADS
Response Time: 4ms
Refresh Rate: 144 Hz
Input: HDMI (v1.4), DisplayPort (v1.2), VGA, DVI
Others: AMD Free SYNC
Verdict
A premium monitor that's large, has high  refresh rate and has a curved screen for  viewing immersion. This curved screen  monitor is definitely one to look out for.