For now, the RBK50 is a versatile multi box. Read our Netgear Orbi RBK50 Review.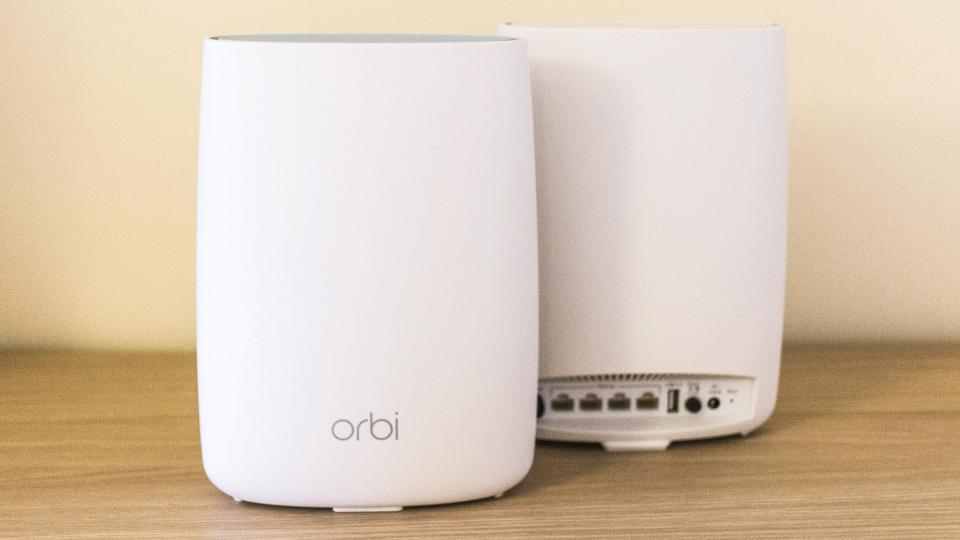 We mentioned when we tested the cheaper Orbi RBK40 mesh routers that Netgear s top-end RBK50, originally costing around £ for a two-pack, had been discounted. At the time of writing, it had been slashed even further to £  in
Very fast Wi-Fi, even at the bottom of your garden
many outlets and just £ on Amazon. That offer was already finishing as we went to press, but if the price settled at about this level, the RBK50 could be five-star value. It's going to have to be quick to take its turn in the limelight, though, because 2020 will be the year of 802.11ax, aka Wi Fi 6 – the new wireless protocol that's bringing even better speed and reception to devices that can take advantage, including some laptops, tablets and phones already on the shelves.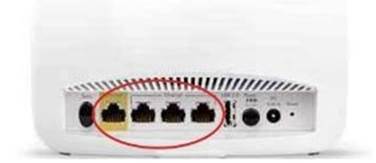 wireless networking kit that can be added to an existing Wi-Fi router, like BT's Whole Home Wi-Fi, or – probably simpler – replace your existing router, as long as the modem required to connect to your broadband is a separate box. The base and satellite units look similar except that one of the four Gigabit Ethernet ports (pictured below left) on the former is dedicated to the broadband connection. The rest can be used to connect PCs, game consoles or other devices that have Ethernet, and each unit also has a USB 2.0 port to share a printer. Setup is easy using Netgear's app, and there's a full set of features. The only notable omission being support for You View internet TV channels such as BT Sport; Netgear says it's planning an update for that.
With its high wireless spec, including a separate fast backhaul network between the units, the RBK50 delivered very fast Wi-Fi in our tests, hitting 384Mbps at
SPECIFICATIONS
Two-router mesh network • Supports 802.11n (2.4GHz) and 802.11ac <5GHz) • Requires PC or Android 4.2 or iOS 9.0 or higher device for setup • 203x163x79mm • 890g
close range and, with the second box carefully positioned, 253Mbps even at the bottom of the garden. These are excellent results, and only the very largest homes would need to invest in a third unit.
VERDICT
Best price
Netgear Orbi RBK50 Review
It's still pricier than BT's dishes, but fast and versatile, and at under £ we'd be tempted
Add your review
Best Netgear Orbi RBK50 prices ?
MORE DEALS

ALTERNATIVE
BT Whole Home Wi-Fi
If you have a decent 802.11ac router, this set of three dishes is an affordable upgrade.