Linksys' Velop is one of the better mesh routers we've tested, but very pricey. So Linksys has introduced a smaller, less powerful version at less than half the price. Essentially, each box works similarly but has only one 5GHz radio instead of two, in addition to the 2.4GHz radio, making this a dual-band rather than tri-band system. That means there isn't a separate network for the 'backhaul' – the traffic between the units, as opposed to just the network that connects your mobile devices. As a result, all the data flying around has to share the same bandwidth.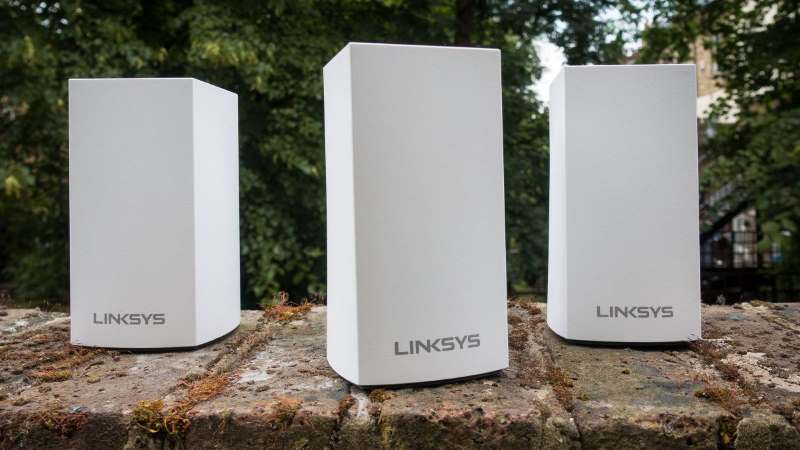 You may also like:
Reaches parts other routers may not, as long as you don't need fast speeds
What difference does that make? Well, when we tested the original tri-band Velop we got speeds reasonably close to those of BT's excellent and bargain- priced Whole Home Wi-Fi (which lacks Velop's ability to work without an existing router). The dual-band version was about 25 percent slower at close range, which isn't too bad.
The point of a mesh network, however, is to ensure you can get good reception and high speeds throughout your home. As we ventured upstairs to the bedrooms and a particularly tricky bathroom (big radiators, as well as thick walls, can play havoc with Wi-Fi signals), speeds fell to half those we'd seen with tri-band. This turned out to be because the 5GHz network simply didn't have the energy to
SPECIFICATIONS
Supports 802.11n (2.4GHz) and 802.11ac (5GHz) • Setup requires Android 4.1 or iOS 9 or higher device • 141×79 x79mm
get through, so the Velop had fallen back to the 2.4GHz band, which gives better penetration (longer waves pass through objects more easily) but slower transmission. There's no option to force devices to try to connect at 5GHz.
Linksys' mobile app does make setup and configuration very simple, although it can take a while to plod around your house testing connection speeds to position the boxes. The same comprehensive set of features is supported as with the tri-band model, and you still get two Gigabit Ethernet ports per box for wired connections to PCs and game consoles (although one of the ports is occupied by the broadband connection on the first unit). Once set up, everything just works – as long as you're within reach.
VERDICT
ALTERNATIVE
BT Whole Home Wi-Fi
With three units as standard and great performance, BT's dishes are the best option if you have a decent router