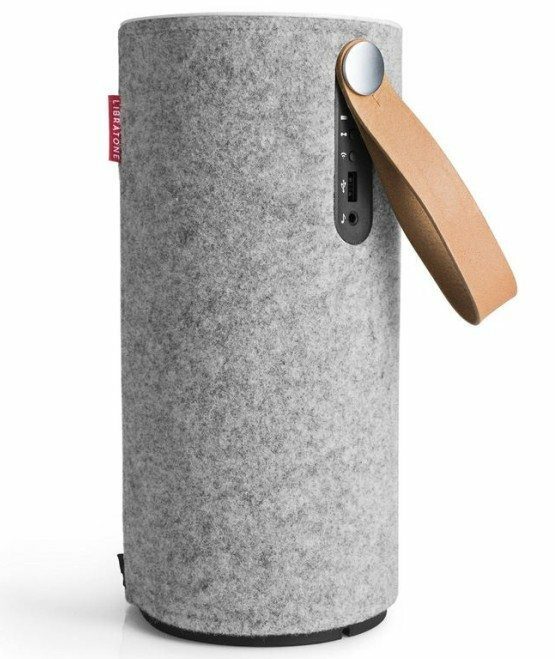 Libratone is back once again with a new and upgraded edition to its previous Zipp line of Bluetooth speakers. We'll get the Sonos comparisons out of the way early and state that the Libratone actually has a few unique features that put it ahead of the competition. Firstly, it does not require a power outlet to function and is perfectly usable as a portable speaker thanks to the built-in battery. Secondly, it is also significantly cheaper than the comparable Sonos Play 3 and offers arguably more for the money.
Whereas Sonos aims to seamlessly integrate its speakers into the backdrop of your lounge, the Libratone pitches itself as a centrepiece of the experience. 360 degree sound means that it won't seem out of place in a party, while the ability to take it anywhere really separates it from the rest of the bunch. Visually, it is a bit of an odd looking thing, though the design is definitely premium in feel. The interchangeable zip covers take a bit of getting used to and it wasn't quite as easy to change them as the PR team showed us in our product demo. Still, it's nice to have the ability to mix things up according to personal taste, even if it's a little difficult. There's currently seven colours available at launch, with the potential for more later down the line. Sound quality is nothing to be frowned at and you definitely get what you pay for, with a stated frequency response of 40Hz to 20KHz. With the inclusion of full 96KHz/24bit streaming support, you can also rest assured that the speaker will be able to handle the very best file types. In testing, we found this to be very much true with excellent dynamics throughout the spectrum. Bass is full and well defined thanks to a large four-inch neodymium woofer, with electronic tracks bursting with energy. Even the sub-bass manages to translate reasonably well, with just enough oomph to give suitable presence to the track. This is a far cry from the typical wireless speaker, where the bottom end typically falls flat on its face when confronted with a bass-heavy track. Higher frequencies are equally well defined, with a perfect blend of sizzle and punch. Drums in particular show excellent attack and the thud of a kick drum is enough to hit you hard at loud volumes. On the topic of volume, this thing really does go loud. With several of these hooked up in a multi-room setup, we're pretty confident that the combination would easily overshadow the average background noise at a party.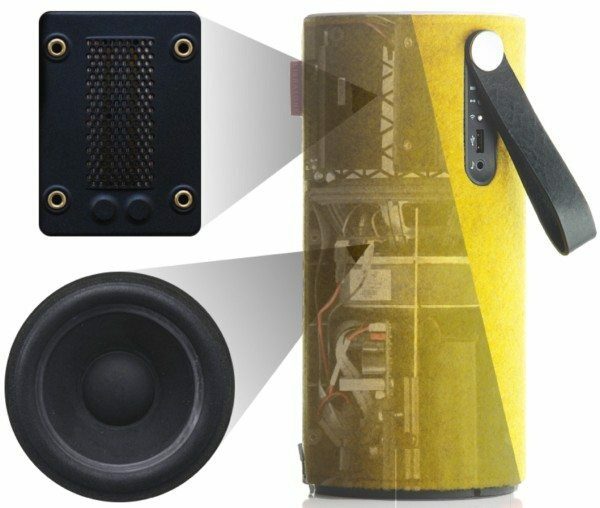 Of course, sound quality is only half of the package as the Libratone Zipp can be paired with up to 15 other devices for a truly insane multi-room setup. The included application is currently unavailable on Android, though the iOS version works very well. It is slick and intuitive to use, providing plenty of advanced options such as equalisation, grouping and individual speaker control. Speakers can be grouped into 'Soundspaces' or paired for true stereo sound. We also love the hush gesture interface, allowing you to hold your hand over the top of the device and silence the speaker for incoming calls (or when you need to tell people that the night is over!). Connectivity is a notable strength of the Libratone Zipp, with USB, mini-jack and various wireless options to name a few. The inclusion of AirPlay is an excellent bonus for Apple users, allowing lossless streaming to the device, which is perfect for FLAC files. Battery is rated at a whopping 8-10 hours, which should be fine for the average party. A truly excellent premium Bluetooth speaker with brilliant sound quality and plenty of punch. Combine this with the benefits of a multi-room setup and you have perhaps the best device in its category.